We all need to live somewhere. And most people want to live in cities. But our cities are getting very full. To fit more people we're going to need to rethink our architectural strategies, as these new buildings–which range from the truly outlandish to the just slightly odd–show.
There are of course, a spectrum of the problems of cramped city living, and the people crammed into tiny apartments in Hong Kong are at the far end. Knowing that's what happens when modern skyscrapers are jammed with people who can't afford a place to live in their city makes buildings like this spacious apartment building that looks like a tree seem even more necessary.
Given that cities are running out of space and filling with people, many buildings this year sought out alternative options, either repurposing existing infrastructure to create living spaces or, in the case of a concept Chinese city and a floating hotel, moving off land entirely.
But going big isn't the only option. Unlike the residents of the cramped Hong Kong apartments, better designed tiny living spaces might be the key to a growing urban population. And so designers are 3-D printing them, stacking them, and putting them in parking lots. They're even filling them with fun trap doors.
The buildings we have aren't adequate (last year's trend was all about making them use less energy). It's time to start replacing them, and these best buildings from the last year might be a start.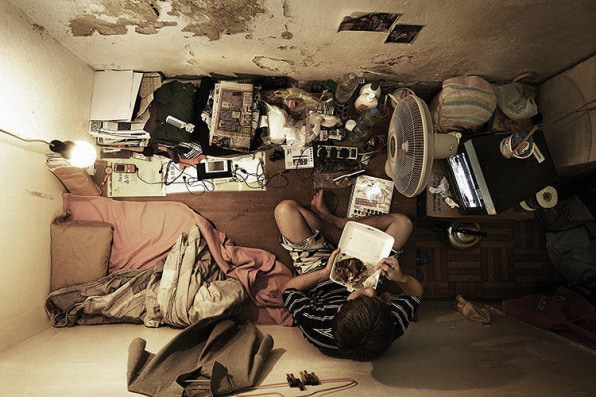 1: Think Your Apartment Is Small? Check Out These Super-Tiny Hong Kong Houses
But they're not some project in urban microhousing. These minuscule dwellings are the result of poor workers trying to find a place to live in the city's booming real estate market.
2: This Amazing High-Rise Apartment Building Looks Like A Giant Tree
With balconies budding like leaves, no one could complain for lack of outdoor space in this building in France.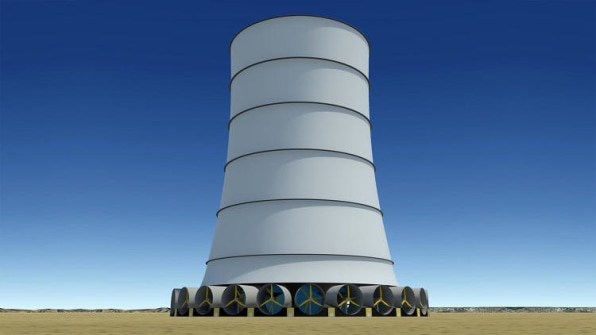 3: This Giant Tower In The Desert Could Generate As Much Power As The Hoover Dam
The Solar Wind Downdraft Tower will generate huge amounts of power—if it's ever built.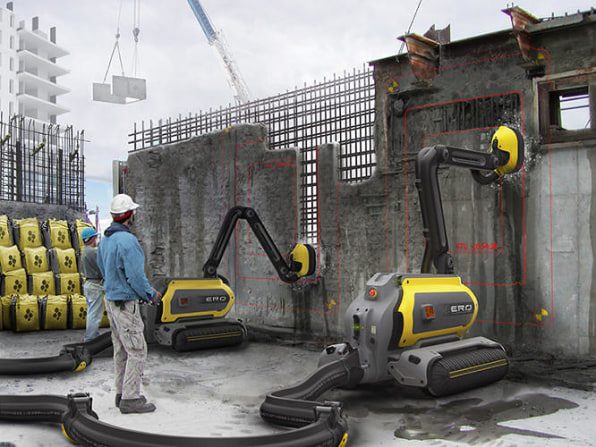 4: This Concrete-Eating Robot Can Recycle An Entire Building On The Spot
More concrete is manufactured than any other material on the planet. Luckily, the ERO robot has a healthy appetite.
5: These Parking-Spot-Sized Micro Homes Will Turn Parking Garages Into Mini-Cities
Fully equipped with a kitchen, bathroom, and a flexible living space, the SCADPad could be the way to creatively reuse the parking lot—one of a city's most wasteful uses of space.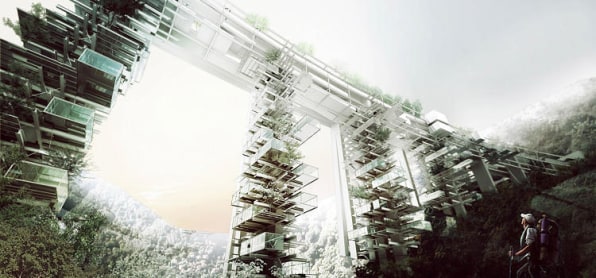 6: These Old Bridges Will Become Inverted High-Rise Communities, Complete With Gorgeous View
Apartments, stores, and even a school are planned as a way to reuse a set of dramatic concrete viaducts in southern Italy. From the entrance on top of the bridge, you hit the down button to descend.
7: The Next Giant Chinese City Will Float In The Ocean
China is running out of room for its growing urban population. This amazing design—an entire prefab city that floats on water—could magically create more space.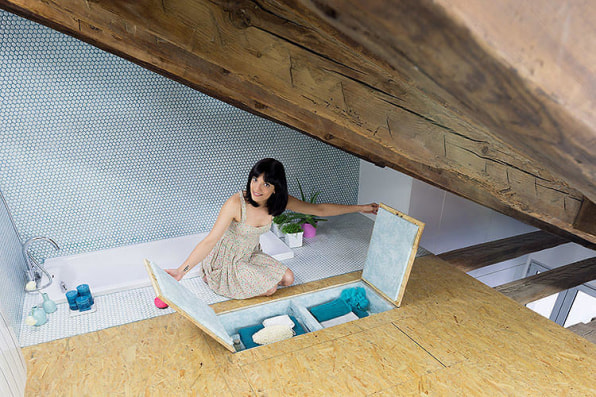 8: This Transformable Microapartment Has Secret Trap Doors Everywhere
The hidden compartments in this amazing Madrid space start with a table that lowers from the ceiling and ends with a secret "tea room" in the bedroom.
9: These 3-D Printed Houses From China Appear In Just A Few Hours
They won't win any beauty contest, but a Chinese company has figured out how to print practical homes from waste materials—all for half the cost of conventional construction.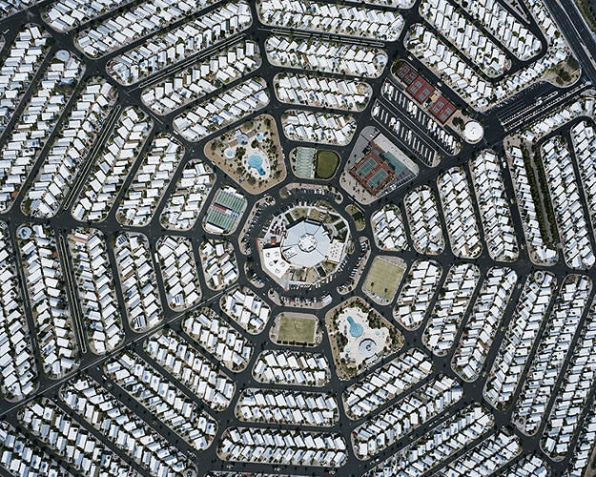 10: America's Oddly Beautiful Suburban Sprawl, Photographed From The Sky
In a new book, photographer Christoph Gielen shows us haunting images of our endlessly repetitive development.
11: Tiny, Prefab $50,000 Homes Could Make Outrageously Expensive Cities Affordable
The YMCA's Y:Cube homes are portable, cheap, and can be built in an instant. Stack them up on top of each other and you have a whole community.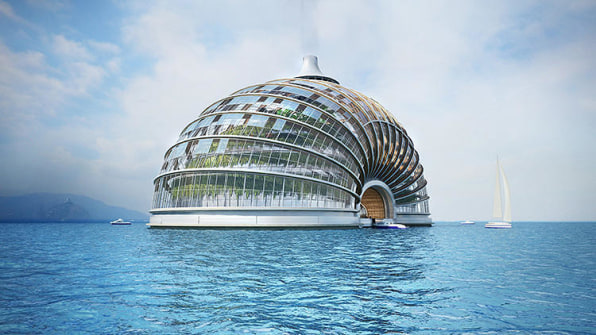 12: The Coastal "Ark Hotel" Can Float Away When Sea Levels Rise
How's this for being prepared? If water levels rise too much, this waterproof building design could actually float in the ocean.
Read more of our best stories of the year, in these categories: Most-read, photos, infographics, lists, videos, maps, buildings, robots, transportation, bikes, food, collaborative consumption, cities, energy, environment, health, education, crowdfunding, innovative workplaces, and privacy.