A map is much more than a place to give you directions to your next destination. Used well, a map offers a view of the world from above that can change the way you think about our geography and the people who inhabit it.
1: This Is What Your City Would Look Like If All The World's Ice Sheets Melt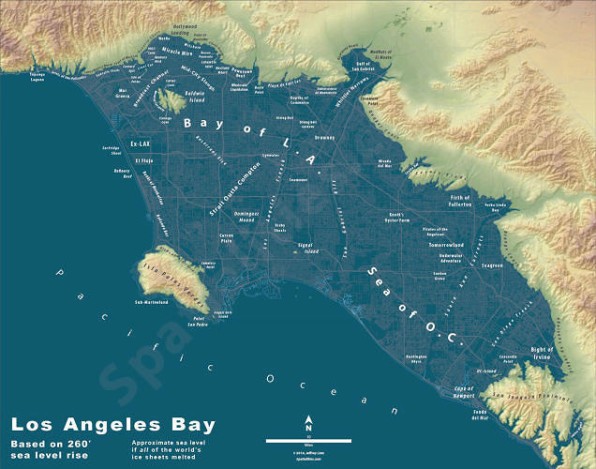 You're going to need to learn the names of some new islands.
2: Louisiana Is Going To End Up Underwater Sooner Than You Might Think
This is really happening: A swath of a U.S. state—and an entire culture—is about to be lost underwater.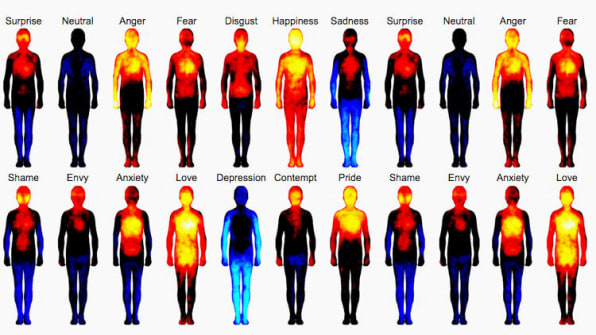 3: An Atlas Of The Human Body That Maps Where We Feel Emotions
Happiness uses your whole body, but anger is concentrated in your head.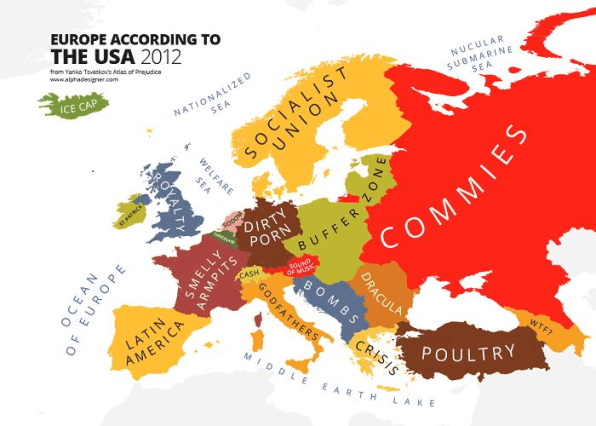 4: This Atlas Maps Prejudice, Not Places
Americans think the French have smelly armpits. Swedes think Germans make bad cars. Here are the narrow-minded and hilarious ways that people around the world envision the map of Europe.
5: 10 Cities Visualized By How Cleanly Their Streets Are Laid Out
London's streets run every which way, while Chicago is all north-south right angles. Can you find your city?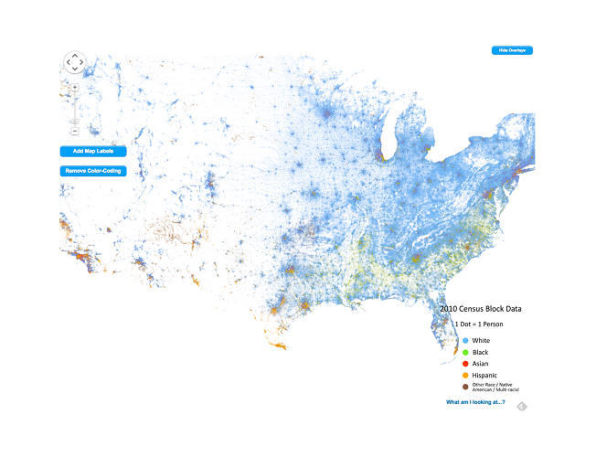 6: The Racial Profile Of Every Neighborhood In America, Mapped
These maps reveal the race and location of every single person in America. One dot for each person.
7: A Map Of The Carbon Footprint Of All 31,000 ZIP Codes In The U.S.
This massive interactive tool shows why cities rule, and suburbs are big emissions belchers.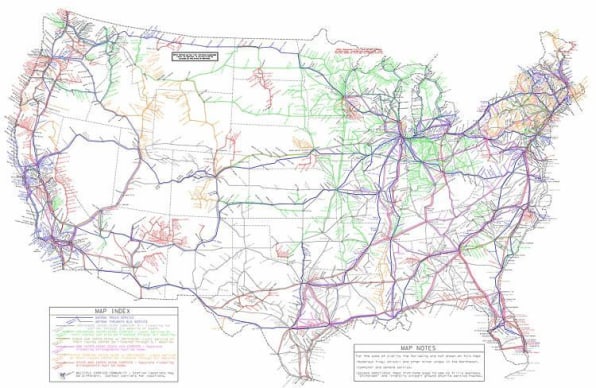 8: This Map Shows How To Get Anywhere You Want In America Without Taking A Plane
Here's how you could hack together a national transportation network. Hope you brought a good book.
9: Subway Maps For Cities Without Subways, Dreamed Up By An 8th Grader
Want to hop on a train in Austin or New Orleans? Take the orange line—and live inside Ivan Specht's aspirational creations. Or at the very least you can buy a T-shirt.
Read more of our best stories of the year, in these categories: Most-read, photos, infographics, lists, videos, maps, buildings, robots, transportation, bikes, food, collaborative consumption, cities, energy, environment, health, education, crowdfunding, innovative workplaces, and privacy.