That is not to say people are giving up on smaller design solutions that help the environment, such as a really weird idea that could reduce our use of plastic water bottles or drones that document the abuses on factory farms. You can read more in the stories below that may depress you a little (check out 2013's list for even more depression!), but will also give you some hope.
1: This Edible Blob Is A Water Bottle Without The Plastic
Inspired by techniques from molecular gastronomy, the Ooho is a magical way to have your bottled water and eat it, too. Just maybe bring a towel.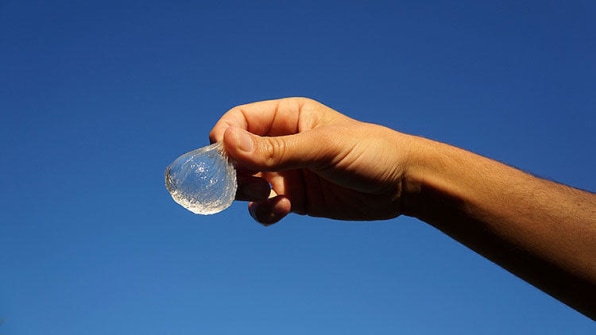 2: The 5 Greenest Countries On Earth (And All Of The Rest), Ranked
Want to live in a beautiful nation that protects your health? It turns out Switzerland is your best bet (the chocolate is also good).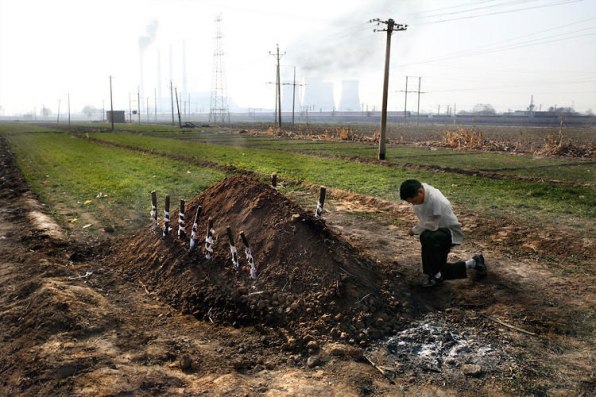 3: Horrifyingly Beautiful Photos Show The Human Cost of China's Massive Pollution Problem
Gritty, detailed scenes from some of China's most polluted places will make you grateful for the air you breathe.
4: How A Product Design Oversight In Your Face Wash Became An Environmental Disaster
Tiny "microbeads" in beauty products seemed great, until someone tried to clean them up.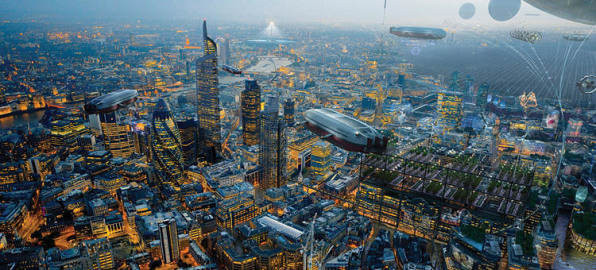 5: Postcards From The Future Show What London Will Look Like After Climate Change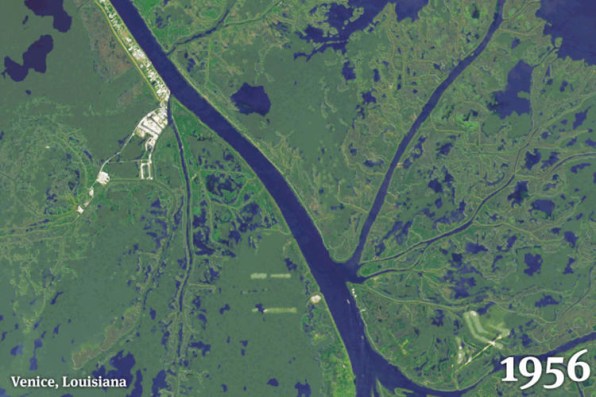 8: Louisiana Is Going To End Up Underwater Sooner Than You Might Think
This is really happening: A swath of a U.S. state—and an entire culture—is about to be lost underwater.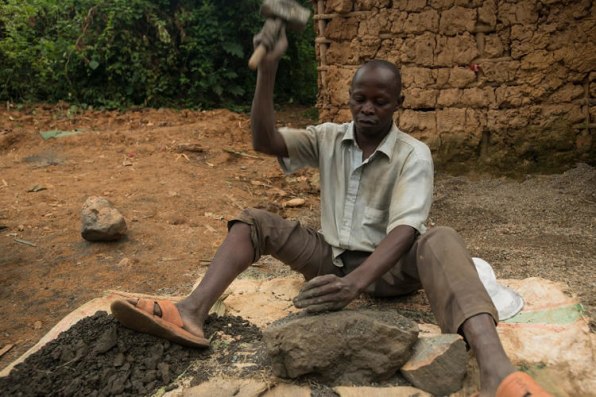 9: Intel's CEO Reveals The Company's Plans To Build A Conflict-Free Supply Chain By 2016
How the electronics giant is leading the industry in making sure its products do not fuel war, corruption, and atrocities in mining nations.
10: The Future Of Coffee Looks Bitter And Pricey, Courtesy Of Climate Change
Attention coffee snobs: If you don't care about climate change already, now might be a good time to start.
11: Drones Can Get Around Strict "Ag Gag" Laws And Document Horrifying Factory Farms
Some states have made it illegal for people to take photos or video of livestock operations. Drones to the rescue?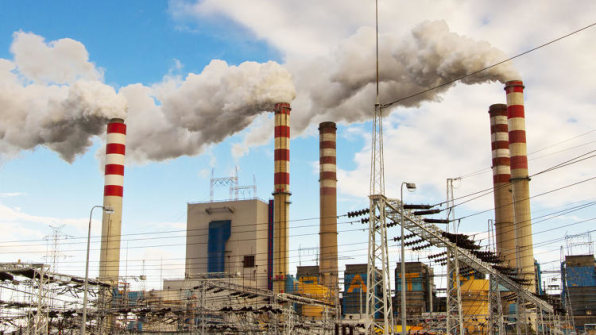 12: The Price Of Ignoring Climate Change Is Far Higher Than We Think
In the future, society will have to pay for each puff of carbon emissions emitted today. And the bill from the damages—from rising seas and the spread of diseases—is going to cause sticker shock.
Read more of our best stories of the year, in these categories: Most-read, photos, infographics, lists, videos, maps, buildings, robots, transportation, bikes, food, collaborative consumption, cities, energy, environment, health, education, crowdfunding, innovative workplaces, and privacy.