A random dark net shopping bot, a rabid meme music video collage, concept websites, and a browser-based film–these were some of the best artworks of the year, and they weren't hanging in a Chelsea gallery. Some were born digital. Some where built with shareware platforms or crowdsourced. Many referenced, intensified, and disrupted everyday Internet user experience, while spilling into the "physical."
Maybe the antiquated, catch-all term "net art" should be applied very loosely to this group, unless you'd like to get into a long, footnoted discussion about the latest art lexicon update in the age of (or rather, after) the Internet. This year in particular, the web-enabled stand-out artworks were accessible, obsessive, interdisciplinary and ballsy.
Every media outlet talked up "Deep Web" this year, but the technical aspects of anonymized browsers exploring its legally murky depths aren't exactly obvious to the general audience. For a group show at the Kunst Halle St. Gallen gallery in Switzerland, the !Mediengruppe Bitnik art collective capitalized on these inquiries by creating the mysterious "Random Darknet Shopper," a bot that would randomly buy something from the Agora digital marketplace and have it shipped to the gallery.
With its $100 in bitcoin weekly budget, the bot has purchased MDMA pills, black market Nikes, Ukrainian cigarettes and, since Fast Company profiled the project, a "Hungarian passport scan" and "a baseball cap with hidden camera." Ongoing documentation is freely viewable online.
The project raised important questions, such as, "How does the ethical reasoning of capitalism work in an unregulated digital market place, particularly when the consumer is a bot?" "Is that really MDMA?" and "Is this art?"
Just over a half hour, The Urgency is a sensory onslaught in form of a music video album "dedicated to all the people who have had their lives wrecked by computers, the Internet or social media." As Extreme Animals, artists Jacob Ciocci and David Wightman deliver a mix of hardcore, experimental electronic noise and metal, while the video splices found footage, YouTube's one-hit-wonders, and cartoonish, hallucinatory animation. Extreme Animals released their latest video on Undervolt & Co, a unique artist-founded experimental video art label, selling reasonably priced downloadable audiovisual artworks.
The Urgency takes place in a neon realm where Tea Party candidate Christine O'Donnell defends herself as "not a witch" during a 2010 campaign ad, set to a techno Harry Potter theme cover. (And that's quite another thing altogether when performed live with projections, guitar shredding, and shrieking vocals.) Perhaps the overwhelming theme of this particular piece is the sad idea that once you become a thing on the Internet, it will eat try to eat you alive, regurgitating parts of you in loops and bits, in a process that's never quite done, and that leaves neither you nor it fully satisfied.
This is much more than a take off of John Berger's seminal 1972 BBC documentary series Ways of Seeing. Ways Of Something is a timely and insane retelling of an outdated art history documentary by keeping the original soundtrack and replacing the visuals with videos made by digital-born and web-based artists from all over the world, one minute at a time. It's a quite serious but very entertaining artwork.
The first two episodes–a Euro-centric "fine art" history and a exploration of the female nude–involved 58 artists contributing webcam performances, edited gaming footage, animated 3-D renderings, and experimental flash films. It premiered at Transfer Gallery in Brooklyn and has since screened internationally. Curated by Lorna Mills for the One Minutes project at Sandberg Institute in Amsterdam, the resulting film updates art history, subverting and reworking its themes for the less exclusive realm of web-based, technologically enabled art-making. Photoshop jokes help narrate the history of perspective. Sexts and fleshlights mock the male gaze. WikiLeaks "Collateral Murder" footage makes the conversation of reproduction of imagery actually relevant.
For their latest project, stalwart art provocateurs Eva and Franco Mattes utilized a little-known Internet-based labor platform where anonymized users from around the world perform commissioned tasks on webcam–reminiscent of adult cam services, but much more innocent in nature.
"BEFNOED" specifically focuses on absurdist combinations of very mundane, harmless tasks. The performers were paid to spill candy on their chests while wearing balaclavas, twins stood in doorways, and men saluted from ponds and pools with buckets on their heads. The videos were then distributed through "peripheral" non-U.S. social networks and video hosting services. Eons away from Marina Abramović performing in a London gallery, this is a strange sort of web-enabled instructional performance art project. In assembling a work of art out of the work of thousands of low-paid volunteers, "BEFNOED" also raises questions about labor exploitation in a time of crowdsourcing, rampant freelancing, and precarious work.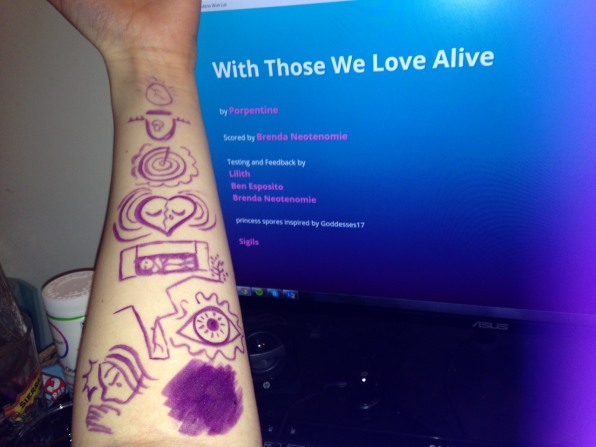 Porpentine's "For Those We Love Alive" is a mostly text-based game, playable online for free, and built with the open-source Twine platform, a story-telling tool that is open to everyone. In a realm that is both dream-like and nightmarish, you are a transgender woman serving an insectoid alien Empress who emerges from an inky black lake with instructions for you to follow. On your read-and-click journey, you search for yourself, for autonomy, for love. You also physically draw on yourself with a marker, off screen. By the end of the game, you have covered your arm with runes and signs and symbols.
This is Porpentine's diary, rooted in trauma, flowering in fantasy. On top of an already large cult following, Porpentine's projects are finally getting long-overdue mainstream attention this year.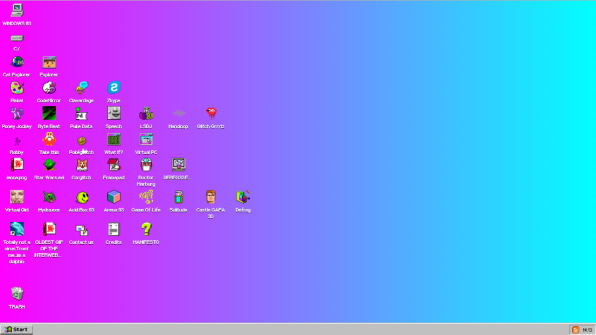 "Windows 93," maintained by Jankenpopp and Zombectro, is a collection of online artworks on a platform mimicking an ancient Windows operating system. There's "Star Wars" in ASCII, glitchy longform animation, an 8-bit Photoshop, and even a shout-out to Olia Lialina's "My Boyfriend Came Back From The War," one of the first (and still best) net art pieces. There are several interactive "applications," some of which involve light coding, "Defrag" which is actually a game of Snake, a Bytebeat album, and a funny "Manifesto" of alert windows like "corgi + open source = acid" and "glitch + php = meta-realism." Click everything, particularly the credits section, and soak it in.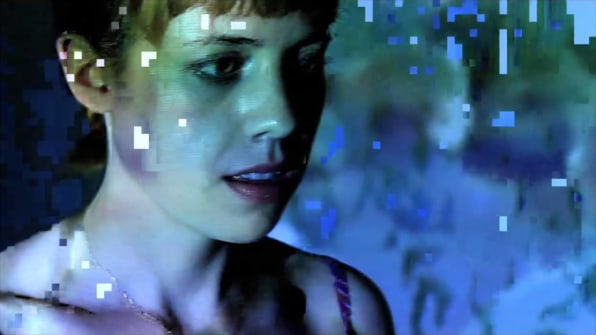 Inspired by Jean-Luc Godard's "La Chinoise" and Marshall McLuhan, The Villains is a timely and twisted film. In 1968, Godard's passionate Parisian political dilettantes attempt to start a Maoist revolutionary cell in their parents' apartment. Rhett Jones' "villains"–prophetically flawed, pre-Occupy Wall Street young Brooklynites–are trying their damnedest to utilize the proliferation of the Internet, new media, and social networks to empower the people. But they weren't exactly sure what they were doing, until the film's jarring end. Here, Godard's jump cuts are replaced with datamosh and a fragmented Stockhausen score. The story is saturated with cutaways to found footage and YouTube videos, providing texture and counterpoint. It's a crazy project, made even more relevant when it was reborn as a "Search Engine Generated Artwork" in 2014.
The new version of the film is rigged with code–part algorithmic, part randomizing–connected to YouTube's APIs. At various points of the film, the code sets off a search for "baby plays with iPad" or "man destroys office" or other related interjections, and randomly selects the videos from the results. These play in variously sized pop-ups, adding even more texture and thematic over-stimulation to the already psychedelic experience, making the film different each time it's played. This version of the film has screened at Videology in three simultaneous projections and is now playable online.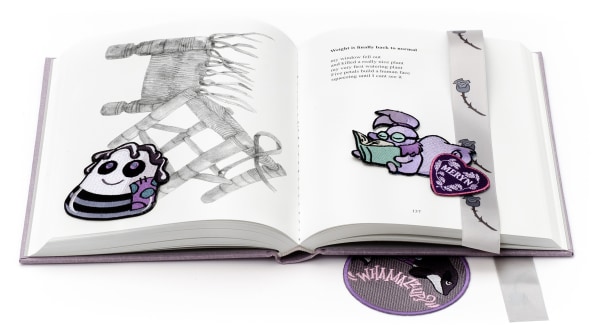 Artist Bunny Rogers had been publishing her poetry online since 2012. Whatever form her art takes–physical installations, Second Life captures, performance, online projects–it has always presented incredibly specific signifiers, all tying together in pristine, interdisciplinary compositions. They are characters culled from the outer ridges of online culture (i.e., the Usul Neopet), or disconcerting tangential elements of tragedies or collective illnesses (young girls' obsessions with the Columbine shooters, children as objects for adults on the Internet).
In her recently released book Cunny Poem Vol. 1, Rogers' poems are published chronologically, delivering an honesty we are trained to suppress as we grow distant from unresolved and reoccurring traumas and pitfalls. Every misspelled feeling is that much more specific. Every symbol is devastating. Every short stanza is a concentrated deliberate burst, hanging in silence. (And all of her poetry is still online, just like, probably, a lot of our own, somewhere.)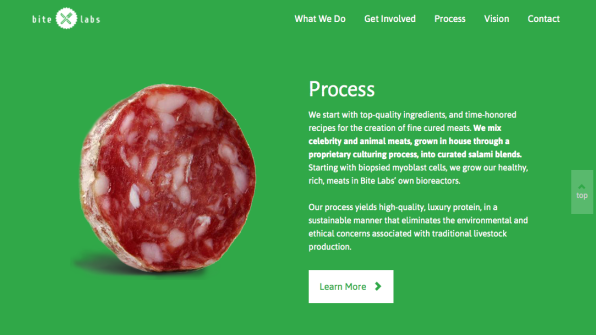 In the tradition of The Yes Men's culture jamming, the Hello Velocity group has been responsible for some of this year's most viral "fake" projects. Still, it is possible we will one day eat sausage from cloned celebrity stem-cell meat ("BiteLabs") or encode our DNA into a bitcoin chain ("Genecoin"), or see a religious group try to crowdfund the installation of a fast food chain inside a church to lift attendance ("McMass"). It just didn't really happen. But the media ran with it and a conversation was started, which of course was the point all along.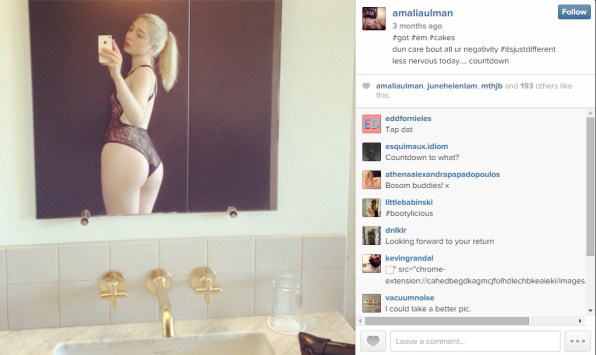 The year's most existentially terrifying project comes from Amalia Ulman, who assumed several distinct fictional personalities on her Instagram account by following scripts she derived from observing Instagram culture and its "consumerist fantasy lifestyle." She switched between a swag-obsessed "sugar baby" to a rich girl next door type, going as far as to fake detailed preparation for and recovery from a totally fictional breast augmentation.
By following trending topics, presenting herself in easily digestible, fairly vapid, and polished stereotypes and other "shortcuts to popularity," Ulman amassed 65,000 followers on Instagram. Her posts and interactions with "fans" have been preserved by Rhizome's new archiving tool, for generations to come. Yikes.