As the world's cities grow in size, there are countless opportunities to reshape them for the better. A series of the top city stories from 2014 examine the urban hacks–both practical and whimsical–that could reshape our cities. Among them: a series of Chicago streets that have no sidewalks or lights (and barely any signs), a plan for micro-homes that take advantage of unused parking lots, a vertical urban ecosystem in the sky, and an actual list of urban hacks made of New York City's trash.
2014 was also a year of taking stock, with a series of lists ranking cities on everything from balance of work and play to walkability. We also posted an annual list of the world's smartest cities. This year's winners include Barcelona, Copenhagen, and Helsinki.
Finally, a number of stories in 2014 examined the ways in which formerly unsustainable cities are remaking themselves. Phoenix, Arizona, a poster child for sprawl, is becoming walkable, while other desert cities like Las Vegas and Los Angeles are trying to figure out how they can continue growing without running out of water.
Check out the full list of stories below (and if you're feeling nostalgic, check out last year's list):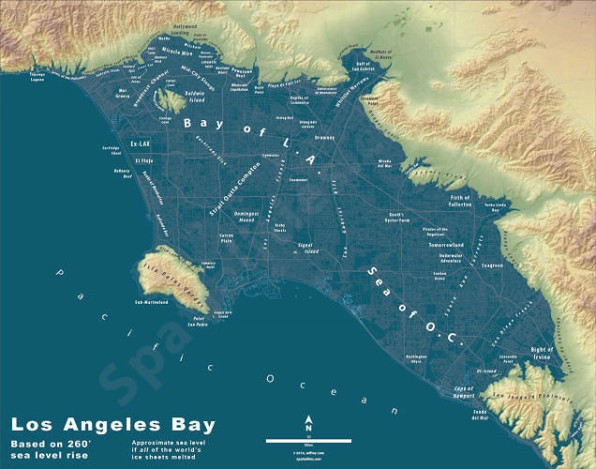 1: This Is What Your City Would Look Like If All The World's Ice Sheets Melt
You're going to need to learn the names of some new islands.
2: The 10 Most Livable Global Cities For Balancing Work And Play
Some cities, like New York and Tokyo, offer economic and cultural clout. Others, like Vancouver and Melbourne, offer "comfort." A new ranking attempts to balance both.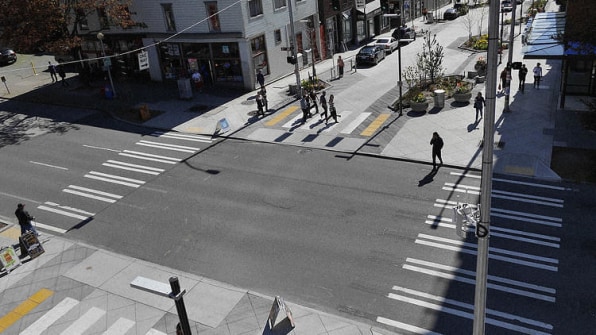 3: On A New Shared Street In Chicago, There Are No Sidewalks, No Lights, And Almost No Signs
Chicago is about to take a gamble on a four-block stretch of town where drivers, cyclists, and pedestrians are all equal. It's not as crazy as it sounds.
4: The Most And Least Walkable Cities In The U.S.
One of the biggest surprises: there are cities that are more walkable than New York.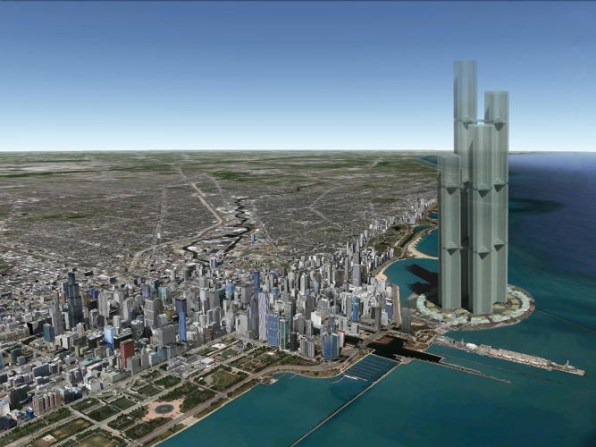 The cities that are doing the best at embracing the future are focusing on improving technology, equality, sharing, civic participation, and more.
9: Phoenix Is Pulling Off An Urban Miracle: Transforming Into A Walkable City
The city that had long been the poster child of sprawl is putting its gears in reverse. With a new light rail line and a plan to make the city's core denser and more desirable, it's on the path to success.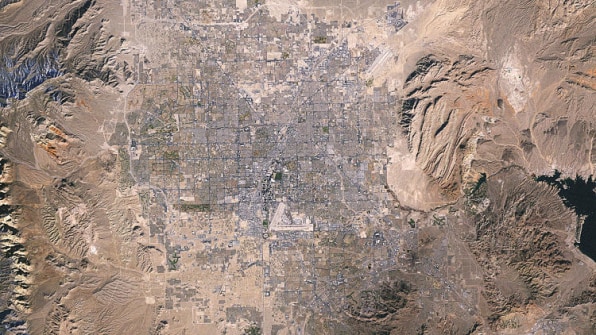 10: Can America's Desert Cities Adapt Before They Dry Out And Die?
Los Angeles, Phoenix, Las Vegas, and many other western cities are all growing fast—and are all running out of water.
China is running out of room for its growing urban population. This amazing design–an entire prefab city that floats on water–could magically create more space.
12: 23 Clever Urban Hacks Made From Trash On New York City Streets
Fire hydrants, parking signs, street lights, and other pieces of urban infrastructure can also make city life a little better and more whimsical, with just a few simple twists.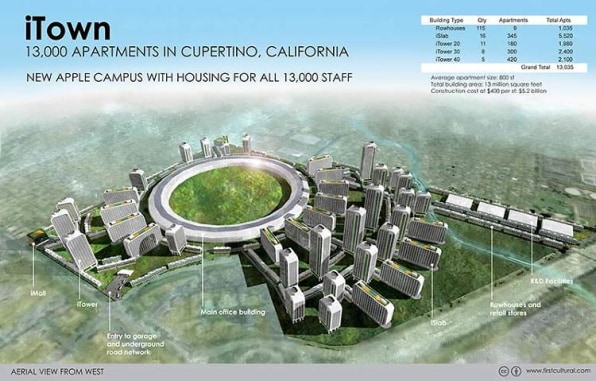 13: What Silicon Valley Would Look Like if Tech Companies Built Themselves Cities
Welcome to i-Town. An artist imagines Google, Facebook, Apple, and Electronic Arts as self-contained urban hubs.
Canada, with the top three cities on the list, is apparently a pretty resilient place to live.
Read more of our best stories of the year, in these categories: Most-read, photos, infographics, lists, videos, maps, buildings, robots, transportation, bikes, food, collaborative consumption, cities, energy, environment, health, education, crowdfunding, innovative workplaces, and privacy.