Once upon a time, perfume was a luxury only kings and queens could afford. The technology of fragrance originally involved crushing up flowers, until the French perfected the technique of extracting and concentrating essential oils from plants instead. Later, chemists came along who could whip up a recipe for a fragrance in a lab, giving us the mass-produced scents that the proletariat know and love.
But, alas, a rose is still a rose.
To this day, no scientists or perfumers have been able to reproduce the complex and subtle scent notes of natural rose oil, which is, after all, the product of millions of years of evolution and hundreds of individual compounds. Many high-end fragrance brands still use natural rose oil in their products, but are increasingly faced with supply shortages, due to crop failures, natural disasters, and war-related instability (1,000 rose buds reportedly go into making the smallest bottle of Chanel No.5).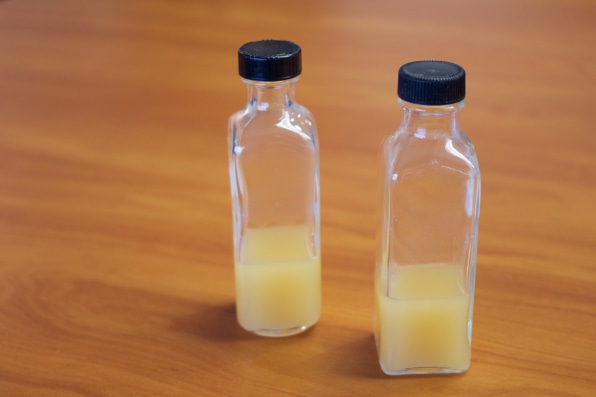 Few know this better the French fragrance maker Robertet. Founded in 1850 in the town of Grasse in the south of France–now, the world's perfume capital–the company pioneered the process of extracting essential oils from flowers; it manufactures flower oils and other natural products for the global market today.
For Robertet, it would a major breakthrough if it didn't have to rely on farmed flowers. And so the company has teamed up with a synthetic biology startup, called Gingko Bioworks, to genetically engineer baker's yeast to do all the dirty work.
"We're calling this project the cultured rose," says Patrick Boyle, an organism designer at the Boston company, who notes that microbes produce many naturally fermented product, such as beer, cheese, and yogurt, that we consume today. "What we're doing is taking genes from roses and other flowers, transferring them into yeast, and rebuilding the bio-synthetic pathways that are producing the fragrances that roses produce."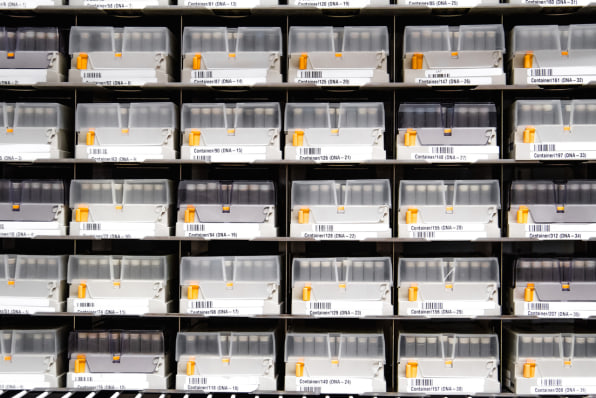 Ginkgo has already produced several prototype strains of yeast to share with the company's perfumers. And by working with designer yeast, Robertet can now customize its own rose fragrances by mixing and matching genes from different rose types in the lab, generating entirely new scents. It's a creative process, Boyle says, and the perfume experts will guide its direction.
A growing variety of bioengineered products, including the world's first lab-grown hamburger and new, cleaner biofuels and renewable building materials, are emerging from advances in the field of synthetic biology today. But all of this is still very expensive. MIT researchers and students founded Gingko Bioworks in 2008 to be what they call the world's first organism engineering foundry. Through software, robotics, and other automation, the lab hopes to achieve the economies of scale needed to bring down the costs of designing and analyzing new microbial strains from scratch. Boyle compares the business model to the computer chip industry's foundries. "The challenge is in scaling. Making bespoke organisms would be about as useful as making bespoke processors," he says.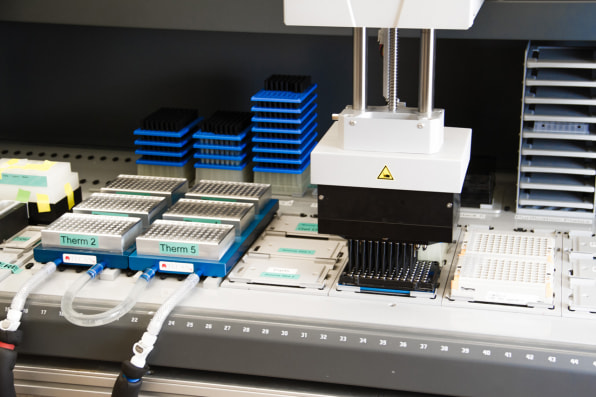 To date, Ginkgo says it's licensed eight different organisms that produce cultured products; it is working with the fragrances, flavorings and sweetener, and pharmaceutical sectors. Fragrances are an ideal early use case: Because the human nose can detect compounds that make up the rose aroma at very low levels, some at parts per million or parts per billion concentrations, big factories aren't necessary to make commercial quantities. And the supply constraints on natural rose oil and the failings of synthetic chemistry in this area give the cultured product a unique advantage, even if it is expensive to produce.
In the future, Boyle imagines that perfume makers will explore designer yeast that make even more interesting scents, such as from flowers that can't be farmed for commercial production or even from the DNA of extinct flowers that were alive during the Ice Age.
So will your future rose perfume ever be labeled a genetically modified organism? Boyle doesn't think so, since the scent is produced by the engineered yeast, but does not contain the yeast itself. That, however, could still be a problem for some: When the cereals Cheerios and Grape Nuts went GMO-free, they had to remove some supplementary vitamins, which are likely produced by genetically modified bacteria.