Chances are you know someone who likes to code, build things, hack things, or make, break, and fix things. Chances are also good that you have no idea what to get them for a gift. But don't worry: Co.Labs has you covered. Whether they're into hardware or software, stuff you wear or stuff you fly, still in elementary school or retired from IBM, we have just the thing for the hacker in your life.
Makey Makey is pretty much the Coolest Thing Ever. It lets you turn anything that conducts just the tiniest bit of electricity into a touchable, programmable input device for your computer. Basically, if there's something you can do on your computer, Makey Makey lets you do it by touching whatever physical object you choose. Their video explains best—with a banana:
If you can connect an alligator clip to it, it can probably be an input. (Yes, you can even draw a control pad with a pencil and use that as a touch input.) You can play your favorite song by walking across the room or engage enemies in Counter-Strike with a stapler, Makey Makey has you covered. $49.95
FLORA is an Adruino-compatible platform for make-your-own wearable electronics projects. Adafruit's line of FLORA devices includes the main board and a number of attachments such as GPS, an accelerometer and compass, a light sensor, and color-changing LEDS. It's a complete toolkit for bringing that weather-forecasting cape to life.
Other examples of projects you can make with FLORA include: a skirt that sparkles when you move, a plush toy SNES emulator controller, a hat that reminds you to put on sunscreen when UV levels are high, a coat with LEDs that change color based on your location, or pretty much any other wearable project you can dream up. $19.95 and up.
Legos are the greatest low-tech hacker toolkit ever made. Imagination was your only limitation with Legos growing up. Well, that and the fact that they didn't know how to move around on their own. When I was a kid, if you wanted your Lego creations to move or, you know, do anything, you had to pick them up and move them yourself. With your hands.
But kids these days have all the things, so now they get Lego Mindstorms: programmable Legos with moving parts controlled by your computer or smartphone. Lego ships Mindstorms with instructions on how to build a handful of robots, but intrepid hackers of any age can ditch the manual and make their own designs. There's a huge community of people building out their own concepts using Mindstorms.
And if you really want to take it to the next level, you can even use JavaScript to program your Mindstorms and install a Linux OS on the Mindstorm control board's microSD. For some tips on building your own robot, see the above video tip guide from one expert Mindstorms builder. $349.99
In case you didn't know, we're now living in the age of biohacking. A crucial part of biohacking is being able to analyze DNA, which means you'll need a thermal cycler. Thermal cyclers, aka PCR machines, use polymerase chain reactions to make copies of DNA molecules for analysis. Unfortunately, those machines run for several thousand dollars and are only found in university and corporate labs.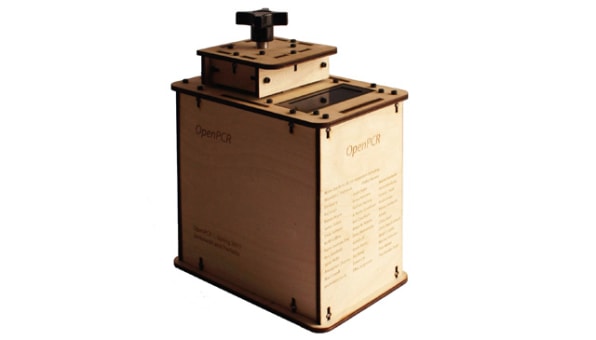 To make that technology more widely available, Chai Biotechnologies created the OpenPCR so that anyone can analyze DNA. Whether you want to test your Burger King Whopper for horse meat or genetically engineer yogurt that changes colors around toxic chemicals, OpenPCR is your first step to doing so. Chai Biotech also just completed a successful Kickstarter campaign for the next version of its product: Open qPCR, which offers "real-time PCR," using reactants to analyze your DNA and convert it into useful data, viewable on a screen. Open qPCR is not yet ready to ship, but can be pre-ordered on Chai's website. $599/1,499
From the makers of the Sphero, the Ollie is a cylindrical ruggedized rolling robot you control with your smartphone and can do tricks and smash into things. No really, that's what it's billed to do:
A toy that combines the fun of an RC car with the even more fun of smashing things into things is already a sure win. But the Ollie's wheels and lights will eventually be programmable and allow the device to follow pre-programmed sequences that you create. As far as we can tell, that functionality hasn't been exposed yet. But maker Orbotix made good on that promise with the Sphero, so there's no reason to expect they won't do the same with the Ollie.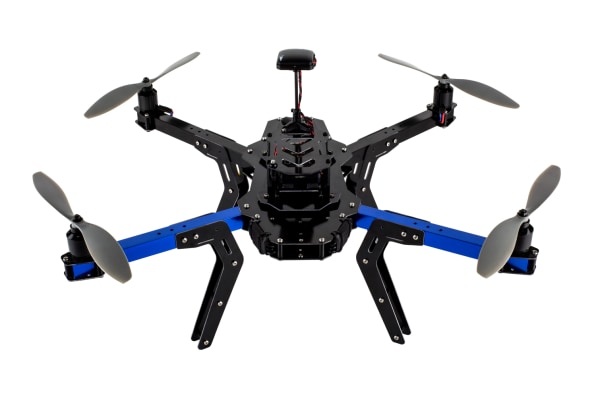 You know what was always better than RC cars? RC helicopters. 3DR's quadcopter kit gives you just about everything you need to build a fully functional drone, from the control board to the GPS unit to the propellers and nuts and bolts. The hacker in your life can adapt your gift to their particular needs, whether that's toward the noble purpose of humanitarian relief or the slightly tastier purpose of dropping burritos from the sky.
Hacking is about more than just code and electronics. Think outside the box and get them something to complement their tinkering. Whether its wearable tech or wearable clothing, any hacker will eventually need to work with fabric. DIY.org offers an inexpensive basic sewing kit and also has free stitching tutorials online.
If, in the event your favorite hacker is already sew-enabled, consider a soldering iron ($22) or a multimeter ($99).
For the budding young hacker in your life, Kano is a kit that teaches you how to make your own computer and program on it. Kano comes with a Raspberry Pi board and the peripherals you need to turn it into a full-fledged computer.
The included SD card ships with Kano OS, an open source operating system that teaches kids how to program by modifying games they can play on the computer like Minecraft and Pong. For the coders out there worried about kids learning a useless self-contained and made-up programming language, don't worry–Kano's visual programming environment outputs Python and JavaScript. $149
This one's a little obvious, but it's a great gift idea nonetheless. 3-D printers are the quintessential realization of the maker impulse: If you can imagine something and draw it in modeling software, you can build it. MakerBot is the gold standard in 3-D printers and offers a number of models. From the top of the line Replicator to the slightly more affordable Replicator Mini. MakerBot also offers a 3-D digitizer, which allows anyone to scan any object and then 3-D print copies of it or modify and remix the original object. TechCrunch rightly called it "nearly magic."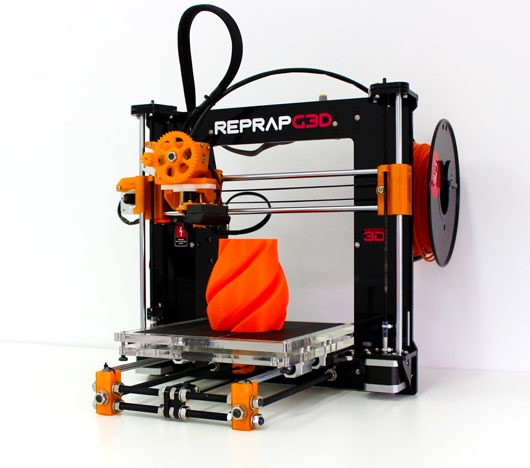 If you want to up your hacker gift cred, forget MakerBot and go fully open source with a RepRap printer. RepRap models are fully open hardware under copyleft licenses and you can actually make a RepRap yourself. It's kind of like giving someone a homemade birthday card instead of a store-bought Hallmark card. Kits start at $699.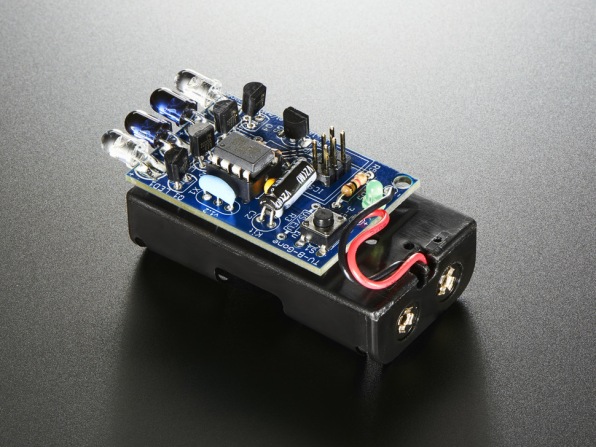 For the anti-consumerist hacker in your life, consider getting the only universal remote they really want: a universal off button. The TV-B-Gone kit provides all the parts (soldering required) to create an off button that should turn off nearly any kind of modern television. You can also buy a pre-made version. Warning: Using this in Best Buy's TV section may get you in trouble and/or be a lot of fun. ($19)
You may have noticed a number of gift ideas on this list are built on top of the Raspberry Pi or Arduino platforms. Raspberry Pi is a tiny, fully functional computer, while Arduino is a microcontroller with a straightforward IDE. While all these gifts above are great, if you truly don't know what the hacker in your life wants, chances are they will find some project that can press a Pi ($39.95 and up) or Arduino ($24.95 and up) into service.
And if you're not sure which to get, a decent rule of thumb is that the Pi is more useful for software projects, while the Arduino is better suited to hardware projects–the kind that require splaying out in front of the fireplace over a steaming cup of Club-Mate for hours on end.