Take the most popular songs of the year, put them in a blender, and make the most brain-arresting concoction sound science allows. Though the actual process may be a bit more complicated, around this time each year, DJ Earworm does just that and millions of pop music fans rejoice. The mash-up master has just released his annual United State of Pop entry for 2014, and it's as almost oppressively infectious as ever.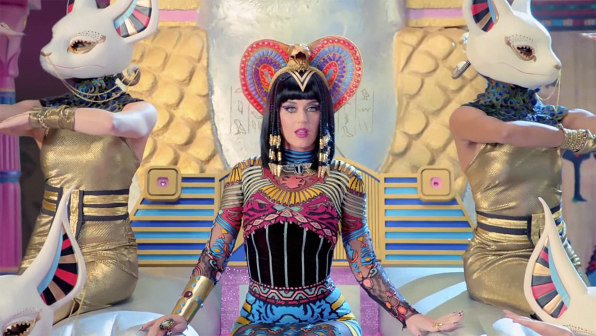 The subtitle of this year's edition, "Do What You Wanna Do," comes from a line in Maroon 5's inescapable fall hit, "Animals." Hearing that clip bump up against the chorus from Iggy Azalea's summer-stealing smash, "Fancy," would be enough of a sonic time capsule for the year on its own… if it weren't for the rest of this song already existing. Iggy is well-represented in this year's United State, as her song with Rita Ora, "Black Widow" also informs the beat. As always, the mash up uses video clips to give a visual reference for at least one of the voices we're hearing at all times. And as always, Earworm somehow manages to work all these disjointed moving parts into a unified front so it actually does sort of sound like a single, dizzyingly paced song.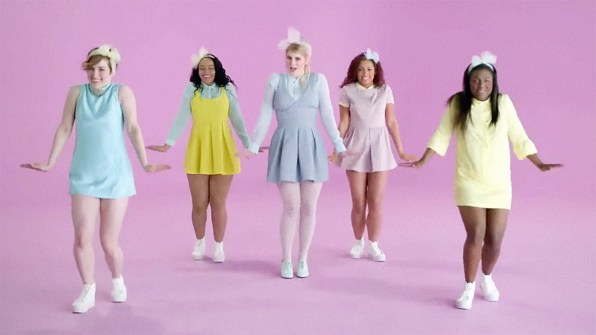 Here's the complete list of jams that made the cut on United State this year.
A Great Big World feat. Christina Aguilera – Say Something

Ariana Grande feat. Iggy Azalea – Problem

Bastille – Pompeii

Dj Snake & Lil Jon – Turn Down For What

Hozier – Take Me to Church

Idina Menzel – Let It Go

Iggy Azalea feat. Charli XCX – Fancy

Iggy Azalea feat. Rita Ora – Black Widow

Jason Derulo feat. 2 Chainz – Talk Dirty

Jeremih feat. YG – Don't Tell 'Em

Jessie J feat. Ariana Grande & Nicki Minaj – Bang Bang

John Legend – All Of Me

Katy Perry feat. Juicy J – Dark Horse

Lorde – TeamMagic! – Rude

Maroon 5 – Animals

Meghan Trainor – All About That Bass

Nico & Vinz – Am I Wrong

One Direction – Story of My Life

Passenger – Let Her Go

Pharrell Williams – Happy

Pitbull feat. Ke$ha – Timber

Sam Smith – stay with me

Taylor Swift – Shake It Off

Tove Lo – Habits