Santa Claus's phone is blowing up.
The voice messages are coming fast as a flying sleigh. And Facebook chats keep pinging Santa's computer from people clamoring to bring him to their events. This year, as in the past several years, between December 1st and the 25th, Santa will book 150 to 200 individual events to attend: appearances to enormous crowds at the Today Show and Madison Square Gardens, personal visits to people's homes and holiday parties, pro bono hospital visits to bring cheer to kids with cancer, the list goes on and on. So, as we chat, I begin to think it's practically a Christmas miracle that Santa Claus has time to fit me into his schedule at all.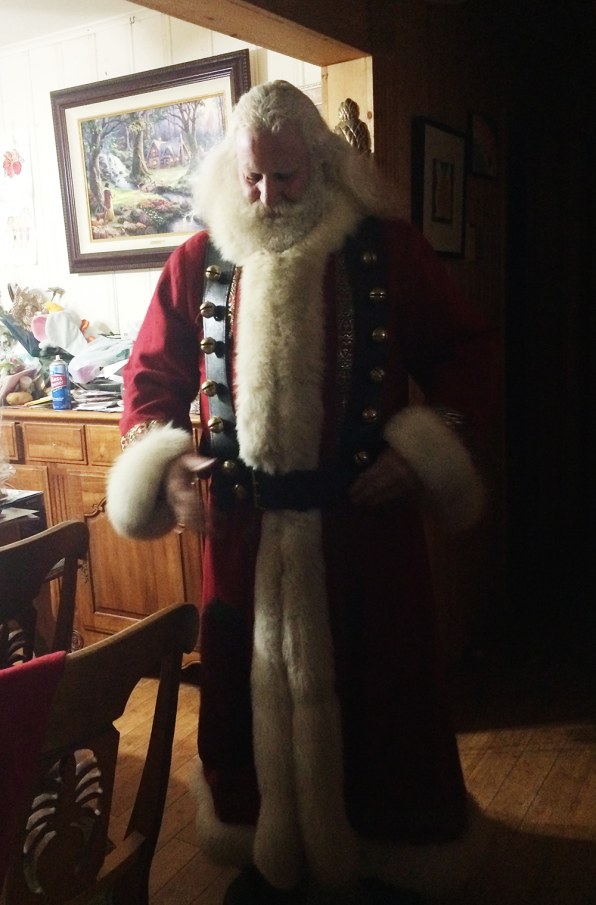 If you're wondering why I'm referring to this bearded man in his sixties from Valley Stream, New York–not the North Pole–as Santa Claus, well, it's because Santa Claus is his legal name. (And no, he won't give up his given name.) He officially changed it two years ago. "I was having a difficult time convincing kids that I was the real deal," Santa tells me. "Kids would be confused and upset, asking me where my sleigh and reindeer were when they saw me leaving the party in my pickup truck. I needed to convince them that I was really Santa Claus, so now I can pull out my driver's license or my insurance card and it says right there: Santa Claus."
Creating Christmas magic is no cakewalk, but Santa believes it is his life's work. Before he started dabbling in the craft of dressing as Old Man Christmas, the holiday season already had a special place in his heart. His son, for instance, was born on Christmas day. A few Christmases later, Santa was desperate to get his little boy the white Power Ranger figurine he wanted because it had been a particularly difficult year for the family. The toy was sold out everywhere. So Santa went to the next town over where he found a small shop; the shopkeeper, garbed in the full Father Christmas getup, said that he had been expecting Santa's visit and saved the one last Power Ranger toy for him. As Santa relates this story to me, he needs to pause because he is beginning to tear up. He tells me that when he went back to locate that store the next day, it wasn't there: he believes he encountered the real Santa Claus that day.
Then, in 2006, another Christmas Miracle: it was a few years after that miraculous Power Ranger incident and Santa was at in line at Macy's with his kids when a store representative tapped him on the shoulder out of the blue, offering him a job as an in-store Santa Claus. The problem was, Santa had a day job installing fire sprinkler systems. "Unfortunately, it [was] still my full time job since I need to pay my mortgage," he says. "Back then, I could only work weekends, so I thought the Macy's gig wouldn't be an option for me." He was wrong: Macy's promptly fired their regular weekend guy and hired Santa.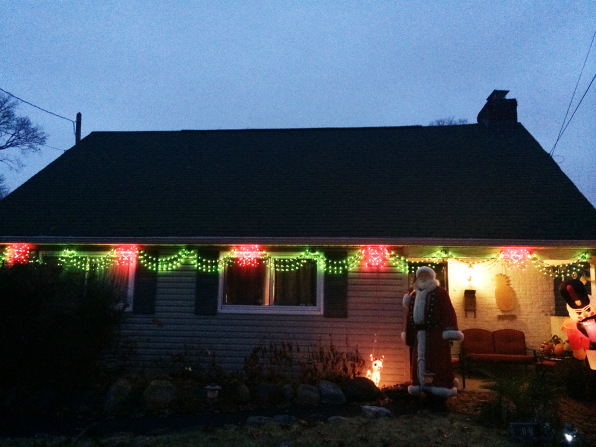 Being Santa Claus at a department store is not for the faint of heart or the weak of knee. The hours are long, the place is noisy and you must stay upbeat as hundreds of children and their demanding parents demand your attention. To add insult to injury, everybody and their mother wants to pull your beard. Santa's beard is 100% real, so all that tugging hurts, but he takes it in stride. "I don't blame them for pulling. I have lots of other Santa friends who mostly have fake beards," he says.
Then there's the terrified children who are thrust on his lap by overachieving parents. "It's really the parents who scare the kids by building the whole experience up and exclaiming loudly that Santa is here," Santa says. "I always tell parents to just be low key about the whole thing, let the poor kid get used to all the noise in the room and then gently introduce them to me. But many parents don't like taking instruction about how to manage their kids."
Nonetheless, Santa loves the work. "There are times when I get tired because I just feel weak and old," he says. "But I look forward to this one month all year long and that's how I know I should still be doing it, even on days when I'm weary." And even though Santa has to handle his share of bratty kids and pushy parents, he gets so much joy from all the well behaved munchkins who stare up at him in wonder and soak up all the magic in the air.
In fact, he eventually got tired of the rushed, assembly line Macy's Santa Claus experience. "I know that Macy's is a business making money, but it was no good telling the kids that they would get to meet the real Santa Claus and then give them 45 seconds with me," he says. After four years at Macy's, he went freelance. Today, he does a wide variety of events from appearances at Madison Square Garden and The Today Show to events for companies and schools. Most frequently, he shows up at parties and intimate family visits. His prices vary from a few hundred to a couple of thousand dollars depending on the type of event, the length of the visit and what is expected of him. Santa also does many pro bono appearances, particularly for terminally ill children, a cause he feels strongly about.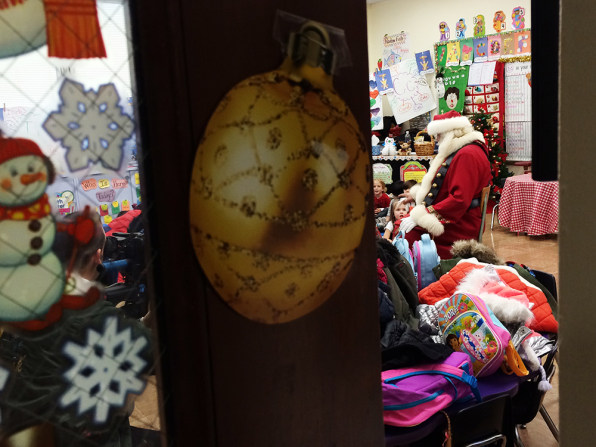 Cynthia Bianchi, a mother of two from Plainview, New York, has hired Santa every Christmas for six years straight. She first met him at a work event, when her financial services employer brought him in for a holiday party; she decided on the spot that he had to be at her family's Christmas festivities. Her children, ages 5 and 8, have known him their entire lives. "He's the real deal," she tells me. "My kids are nuts about him and are on their very best behavior when he's around. He remembers little details about their lives and always asks them specific questions."
This is truly incredible, she says, given the sheer number of kids he encounters every year. Bianchi also loves the fact that Santa's never once been late or missed an appointment; he never drops a gig because a higher paying one comes along. She's booked him for parties at her country club and her kid's school. Guests at all those events have asked for his number: He's just that good.
Often Santa works alone, but sometimes he has an elf with him. Over the years he has found trusty elf sidekicks by reaching out to dwarves and little people networking groups. Once, he was asked to show up at LaGuardia airport with an elf to greet a mom and her three sons as they got off the plane. As a group, they all piled into a luxurious stretch limo where the kids got to chat with Santa as they drove to their hotel. Afterwards, Santa and the elf were chauffeured home in style. "The job can be really fun," he says with a huge smile.
Santa has a particularly booming business in December, with customers trickling in through his website, Twitter, and Facebook pages. But it's still not enough revenue to last a year, so Claus has a range of other gigs. As a licensed marriage officiant he sometimes does weddings in costume before or after the holidays. He's set up a catering business called Santa's BBQ where he cooks trays of ribs and other barbecued delights year round in an apron proudly displaying his initials S.C. (He's getting ready to cater Morgan Spurlock's party this year.) And of course, there's the good old fire sprinkler business.
Santa is not, of course, the only one making a living as Santa Claus. While it is hard to track exactly how many men are paid to get into the Santa suit every year, it is safe to say that there are thousands of them. This Santa tells me there is not really much competition between Santas; there is more than enough work to go around. "We sometimes hang out together at Santa conventions," he says.
These enormous gatherings of Santa performers happen all over the country from Tennessee to California and even around the world–Finland hosted one recently–and Santa has been to many of them over the years. At these events, Santa impersonators share tips and tricks about how to do their job better. Sometimes, they just hang out and share stories.
"Mostly it's Santa-casual, but sometimes we have fashion shows where we show off our fanciest costumes," he says, with a twinkle in his eye.
Now it's time to let the busiest Santa in the world get back to work. He has a lot of Christmas cheer to deliver today.