Andrew Bucci, the respected modern artist from Vicksburg, Mississippi, died on November 16, aged 92. His work has appeared in galleries across the U.S., including the Smithsonian American Art Museum, and he's received several arts awards.
I never met him.
Despite that, he played a huge part in every single Christmas holiday when I was growing up in Glasgow, Scotland.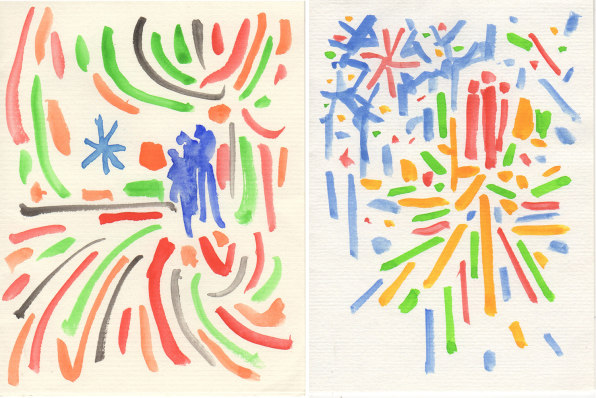 "Bucci," as he was always known in our house, was stationed in Prestwick, Scotland, during WWII. He was an airman and, as with many American personnel, a local family provided him with accommodation. He stayed with my great-grandmother and my grandmother when my mother was a young girl. He was a lieutenant but he hoped to be an artist.
He was stationed there for roughly a year. The war ended but he stayed lightly in touch in the way that people of that generation do so well. My mother grew up, got married, and had her own family. Christmas cards were exchanged every year but there was something very special about Bucci's Christmas cards.
The first thing was they came in an airmail envelope with an American stamp–the excitement! All the way from America!
But it was what was inside that was the most thrilling, for every year Bucci sent a handmade card. His brightly colored, confident art was mesmerizing to me and that's not all. Because every single year the card featured two key ingredients–the Holy Star and the Three Wise Men.
"Bucci's card is here!" someone would shout as it fell on the doormat. We zoomed in to witness the opening. There was a kind of informal contest among us to see who could spot the Three Wise Men first. Sometimes they were obvious and other times you had to really look quite closely before it became clear and someone said: "Aha! There they are!"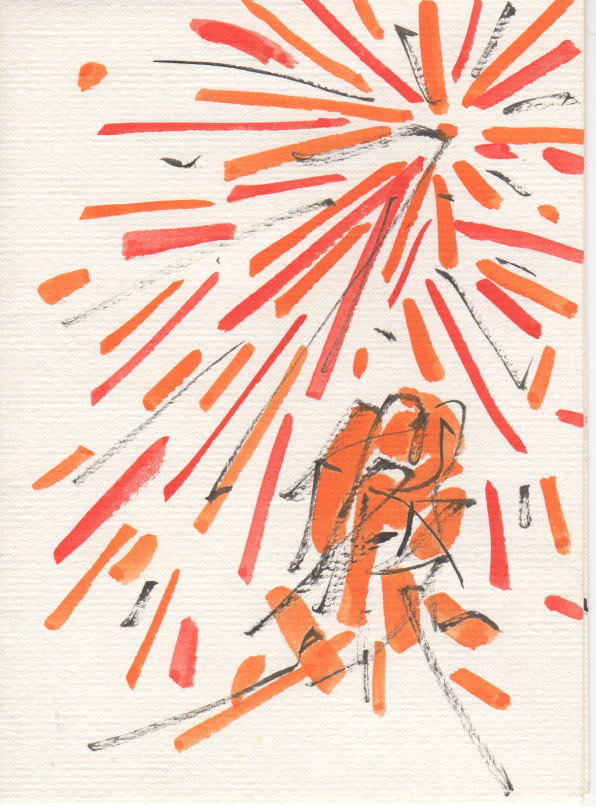 He never missed a year. When he died I asked my mother if she still had any of the cards. "All of them," she replied. (Why did I ever doubt it?)
As it turns out some were damaged in a flood years ago but more than 30 remain in mint condition. As I flicked through the bundle that my mother sent to me in London this week, for a moment or two I relived the kick of spotting the Three Wise Men one more time.
In his lifetime, Bucci became a celebrated artist; a magnolia flower painting appeared on a five-cent U.S. postage stamp on 1967 for the state's sesquicentennial. He received lifetime achievement honors from the Governor's Awards for Excellence in the Arts in 2009, and from the Mississippi Institute of Arts and Letters in 2012.
I am sorry I never met him; he will never know what joy he brought to a little Scottish girl.
See some of Bucci's holiday art works in the gallery above, courtesy the author.