The number one reason that people don't buy Girl Scout cookies isn't because they're not craving a Thin Mint or a Samoa. It's because they don't know a Girl Scout.
A lot of snacky people, then, are going to be in luck this year. The largest entrepreneurial program for girls in the world is finally entering the world of e-commerce.
This cookie season, the Girl Scouts of the USA is launching a national online cookie selling platform that will allow girls to set up their own personalized online sales pages (with video), take online orders that allow for direct shipping to the customer, and generally reach a larger audience. The change won't (necessarily) mean the end of door-to-door sales, however: They've also created a mobile app so girls can process orders on their mobile devices.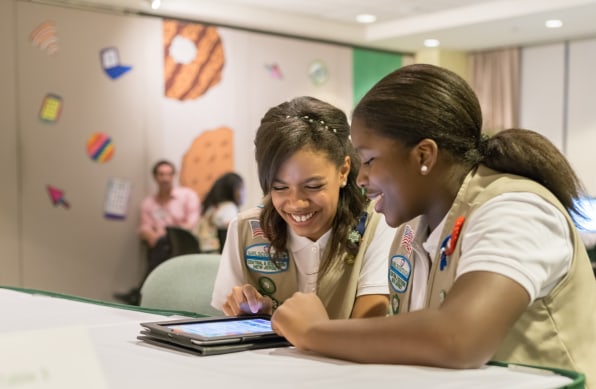 The Digital Cookie initiative, as the Girl Scouts call it, is one part of a large what CEO Anna Maria Chávez says is a multi-year "tech renaissance" at the 100-year-old organization. Other new or recent programs include online and mobile software and toolkits for recruiting, signing-up and training both new adult volunteers and members, as well as a national web platform that will unite the online branding of all 112 semi-autonomous Girl Scout councils around the nation.
"It's really a case study … of how to take a century-old iconic brand and make it relevant and customer-focused while maintaining traditional values," Chávez says.
The tech focus comes as the Girl Scouts seek to reverse a decade-long decline in membership that the group attributes to the effects of 2008 financial crisis as well as the increased competition for any young girl's attention. In the last fiscal year alone, the organization lost 400,000 girl and adult members nationwide, dropping from 3.2 million to 2.8 million total members. At a peak in 2003, the organization had about 4 million members and 312 local and regional councils.
There is still demand to become a Girl Scout. Chávez says the organization has a wait list of 30,000 girls who want to sign-up, but not enough adult volunteer troop leaders in their areas to accommodate them, and so the national organization is trying to make it easier for those volunteers to participate. As it was, the process of going to a school cafeteria and raising your hand to volunteer hadn't changed in 50 years. Much of the current infrastructure for troop leader volunteers involves paper forms and in-person trainings that may only happen on occasional weekends and require travel; on-boarding new volunteers, a process that includes background security checks, could take as long as two months. Now it can take as little as 70 minutes.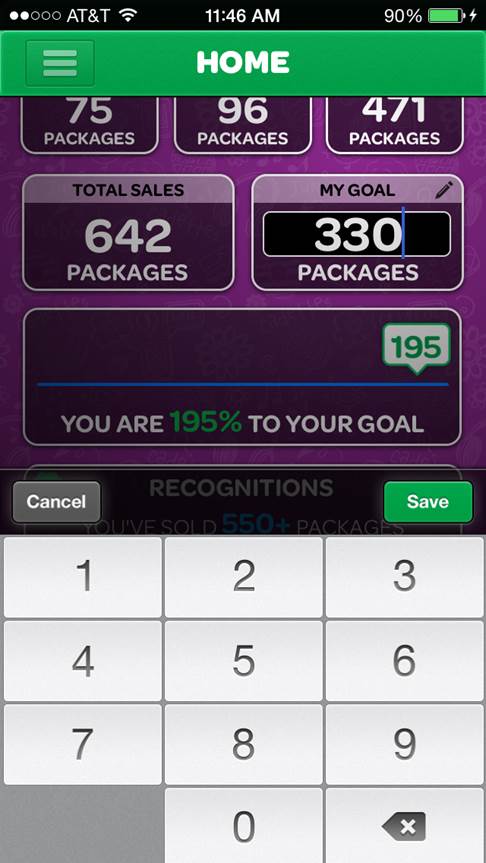 "One thing that we know is that a volunteer's time is the most valuable resource they have, and it's the one we need most of all," says Susan Swanson, chief volunteer officer at Girl Scouts of the USA. "Research shows volunteers come back when their experience is meaningful. We want to make sure when they come to us with limited time, they're actually spending their time with girls and not having to spend time on paper-work and administrative duties."
The overhaul started around 2012 with the organization's new chief information officer Maggie Miller who is now leaving the Girl Scouts to join New York Governor Andrew Cuomo's administration. Working with the enterprise software company Salesforce, they designed, tested, and developed new systems for bringing the entire organization into the 21st century. Up until that time, local councils had been developing their own ad-hoc online tools and websites. "It wasn't the typical thing where the headquarters designs something and just sends it out," says Chávez.
The organization views the technology upgrades not just as a practical matter, but as a way to train girls in online marketing, app usage, social media, and e-commerce skills as they run their own "digital cookie" businesses. In recent years, the Girl Scouts have been focused on preparing young girls for future careers as social leaders and entrepreneurs and in business, science, technology, and math–areas where there are large gender gaps and strong employer demand. (This strategy is not without controversy. Some local councils want the organization to re-focus on its traditional "tent-pitching, campfire-building roots.") The group purposefully recruited a female CIO and other female technology experts to provide role models, says Chávez.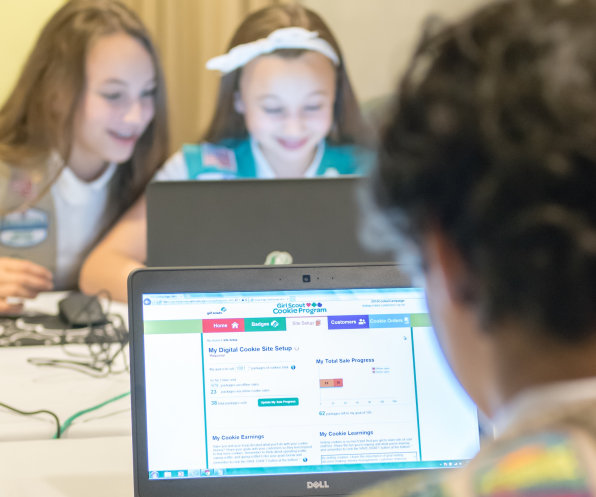 Upgrading to online and mobile cookie sales was harder than one would expect in a world where anything and everything is sold online. The organization had to grapple with maintaining security and privacy for children. Scouts will be able to invite customers via email or Facebook to visit their websites, but parents will have to approve of emails sent first, as well as any person who opts for an in-person pick-up and any website updates the girls make. The girls must take an Internet safety pledge before starting. The Digital Cookie initiative alone cost $15 million for the first few years.
Chávez expects the transition to online cookie sales will increase orders. In pilot efforts completed this year with troops in Texas and Minnesota, they saw that people who ordered online tended to order more boxes and also make more donations. Money raised from the sales will continue to be used by local troops for social initiatives in their communities.
"This is not just a technology solution," Chávez says of many of the changes the organization is making. "It's a new business model for our movement."