Amazon's Fire phone can do lots of things. It can create 3-D images and connect objects in the real world to online price tags. Some also believe that the Fire phone can help health workers wind down West Africa's Ebola outbreak.
Last week, the Mercury Sun's Larry Magid reported that the company would be donating 1,000 Fire phones with an Ebola health worker app to West African countries. This week, philanthropist Paul G. Allen and a collection of cell phone companies followed suit, announcing they'd be donating 10,000 smartphones to the crisis.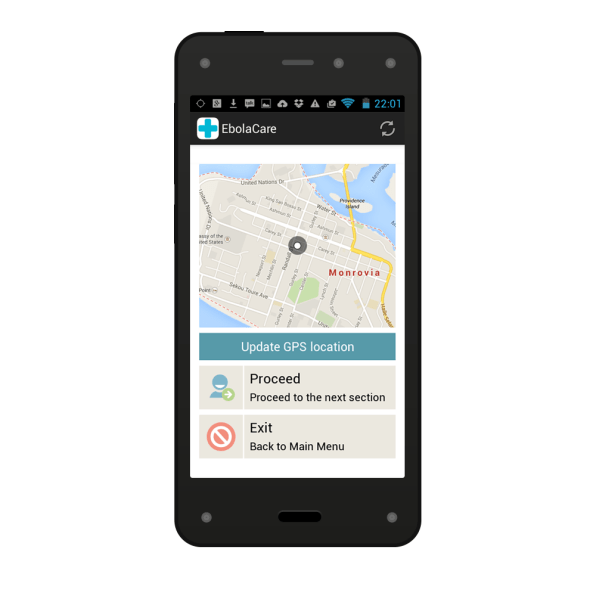 Jeff Bezos' and Allen's hearts might be in the right place, but their actions could have disastrous results, warns Christopher Fabian, co-lead at UNICEF's Innovation Unit. For the past seven years, Fabian and his colleague Erica Kochi have been working as a startup within the larger UNICEF framework to bring new technological solutions to aid projects. This week, Fabian penned a blog post on UNICEF's Innovation Unit site explaining why dumping Fire phones in Liberia could backfire.
"I just spent the last month in Liberia, and at this point I believe it might be better to dump the container of smartphones into the ocean than to dump them onto the Ebola emergency response," Fabian writes.
Much of Fabian's criticism is directed at the fact that mobile networks in Liberia aren't strong enough to support an influx of Fire phones. To accommodate the Fire phones' data processing, Liberians would have to set up terminals that access data from satellites. This, Fabian argues, creates a segregated and unsustainably expensive system. And what about charging? Liberians would have to create an entire supply chain to support the Fire phones, including maintenance and repairs.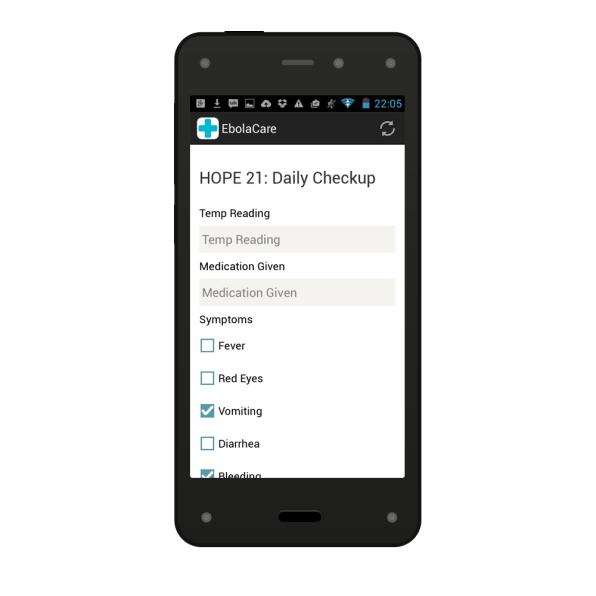 Flooding the Liberian market with free smartphones could also destroy existing business. When I called up Fabian to ask about how the Fire phones might affect phone sellers on the ground, he explained that plenty of Liberians already own "dumb" phones, and the mobile reselling economy is thriving. Thousands of free smartphones could disrupt these businesses and replace them with doomed technology, he argues.
Still, Amazon didn't come up with the idea to donate the Fire phones on its own. Philip Joubert, co-founder of Journey, an app company, reached out to Amazon after building an app for health care workers called Ebola Care. GlobalGiving, a charity crowdfunding platform that partners with dozens of small aid organizations in West Africa, is also supporting the effort. Both Joubert and Britt Lake, director of programs at GlobalGiving, say they understand the spirit of Fabian's criticism, but they're also being careful about sending the phones overseas.
"In general, philosophically speaking, I agree that flooding a market with something that's not needed is not the right way to go, and that's definitely why we were happy to work with Journey on something that was appropriate in partnership with health workers on the ground," Lake says.
"We didn't want to force anything on our partners, but we wanted to see if [the app] could be useful," she adds. "I think we're taking the same approach: reaching out to our partners and saying this is what it does, if this is something that's useful to you, it's being provided free of charge, and we're happy to provide technical support."
Joubert and fellow Journey co-founder (and brother) Malan Joubert say they first reached out to Liberian and Sierra Leonian aid organizations to see if those workers would even want an app to digitize paper health intake forms and send instant crisis updates. When the Jouberts received a "yes" from health workers, they started developing and testing an app in Liberia. At that point, the Journey co-founders reached out to Amazon to see if the retail behemoth could spare some of its unsold stock.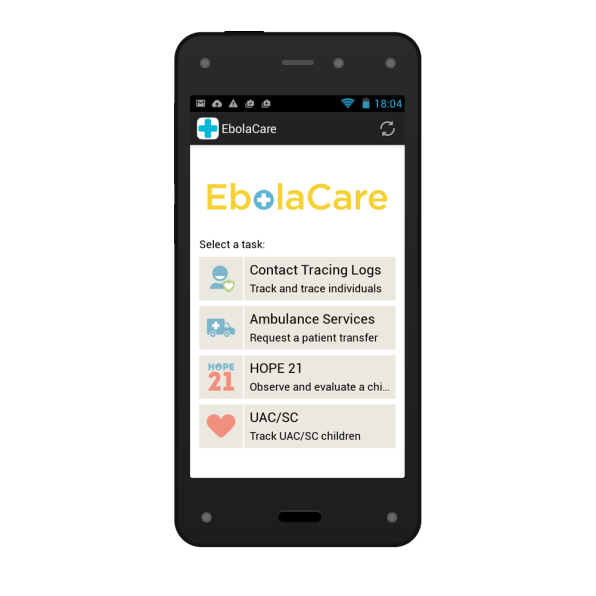 The Ebola Care app has already logged more than 100 patient forms, according to Philip Joubert. The team has also been working with a Liberian mobile network operator from the beginning to solve some of Fabian's data concerns. To support the local economy, the Jouberts say they plan to distribute the phones through the network operator's retail stores.
"It's not like we said, 'Let's dump a solution on aid workers because it'll make us feel good,'" Joubert says.
Vulcan, Inc., the Paul G. Allen company that's programming the philanthropist's smartphone donations, is working with the United Nations Mission for Ebola Emergency Response. Vulcan responded to Fabian's criticism on Twitter with a link to their plan to distribute the phones sensibly.
That said, plenty of well-intended post-disaster donations contain useless items that create more problems than they solve. People actually thought to donate a mountain of sex toys to survivors of Florida's Hurricane Charley in 2004, as well as freight containers full of defunct refrigerators intended for post-earthquake Haiti. There are better ways to give aid, Fabian says. That's why UNICEF's Innovation Unit developed a set of principles they try to stick to whenever they build technology for communities in crisis. "Never dump hardware," is one of them.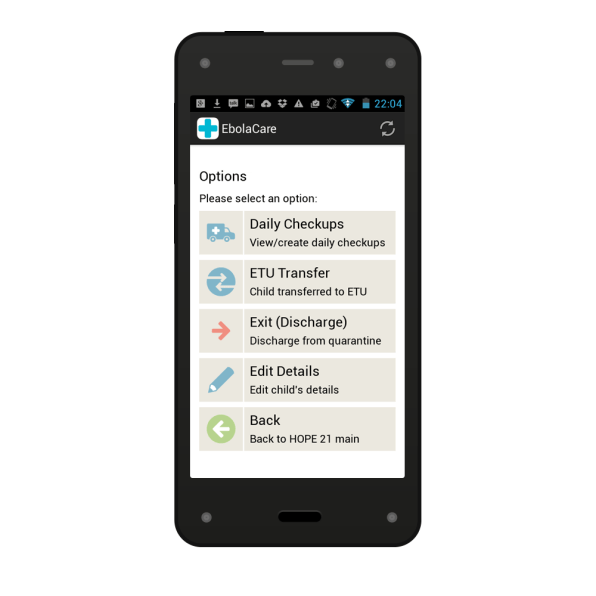 Today, Fabian's team is working on its own software-based Ebola aid program in Liberia. UNICEF's Innovation Unit is expanding the distribution of a text messaging service called U-Report, which uses local slang to distribute information about Ebola to the many young people who already own dumb phones. In order to develop the tool, Fabian and his team worked with Liberian kids to find out what kind of information they'd even be interested in receiving (like school openings and closures), then translated it. (For example: "What has changed the most in your community because of Ebola" becomes "wat bother U d most abt Ebola.")
Because the service is free, U-Report aims to turn kids into important sources of information–and the first to receive news no one else has–in their communities. U-Report has already spread to 100,000 users in Nigeria in just eight weeks.
But even sticking to certain principles leaves room for failure. In 2007, the UNICEF team tried to build an online learning platform for Iraqi kids who had fled the war. The QOWA platform, as it was called, failed miserably. Trying to build an enormous online classroom for the Iraqi diaspora proved too ambitious, and only 430 kids ended up signing on.