Personal accessories like watches, cameras, and jewelry can seem like unoriginal gifts to give over the holidays. But not if they come with a twist. Here are 15 products we came across in 2014 that offer unexpected spins on everyday objects: clocks that shift your perception of time, inverted umbrellas, cameras that fuse analog and digital photography, sneakers printed with surrealist paintings, and more.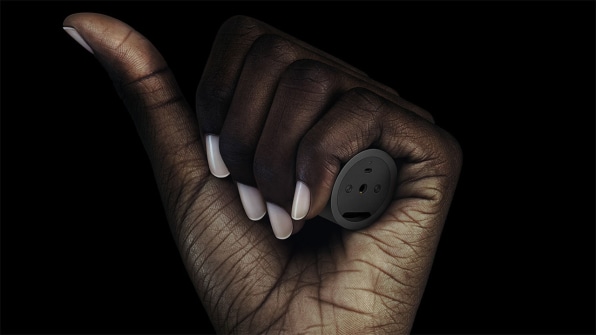 The holidays are a boozy season, so why not give your favorite lush the Lapka Breath Alcohol Monitor, a fancy breathalyzer that becomes easier to use the drunker you get? The palm-sized cylinder of black ceramic holds a hyper-sensitive fuel cell blood alcohol sensor inside. When you breath into the device for just four seconds, it automatically sends your sobriety stats via Bluetooth to an app on your smartphone. Get it here for $199.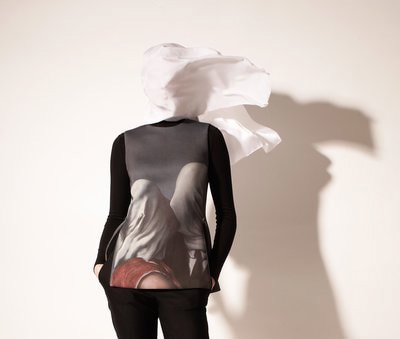 In this wild Opening Ceremony collection, 12 of the Belgian artist Rene Magritte's most famous images are plastered onto clothing, as well as Manolo Blahnik stilettos, Birkenstock sandals, and Vans sneakers. The collection is available here, with items ranging from $99 to $578.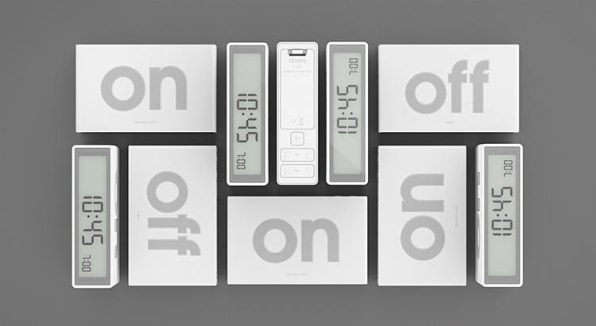 Waking up is hard to do. DesignWright for Lexon's simple Flip Alarm Clock helps ease the pain: instead of fumbling for the snooze button, you simply tap the surface to snooze it; if you want to turn the alarm off, you flip the clock over (it reads "on" on one surface and "off" on the other) and the numerals flip, too, so they're always right-side up. Buy it here for $45.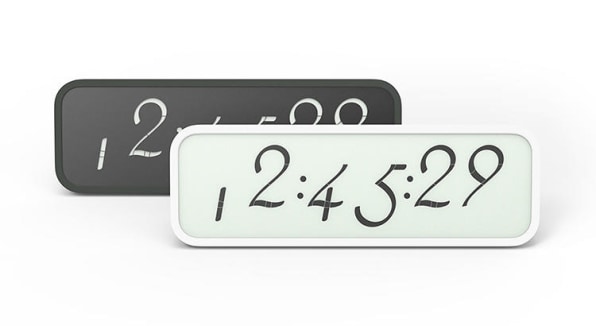 Lexon puts another original spin on same-old digital timepieces with Script–a series of clocks and watches with numerals rendered in an elegant calligraphy-like typeface, in a segmented LED display. Buy it here for $160.
Tel Aviv design firm Studio Ve's collection of "Perspective Clocks" put a trippy spin on the standard analog minute-and-hour hands: one clock's minute and hour hands are composed of several lines configured in a burst pattern, which shifts like warping constellations as time ticks on. "D Clock" looks totally ordinary head on, but as you shift your point of view, you realize that each hand is really a triangle, so time will look different depending on where you stand in relation to it. Perspective Clocks are available here for $97.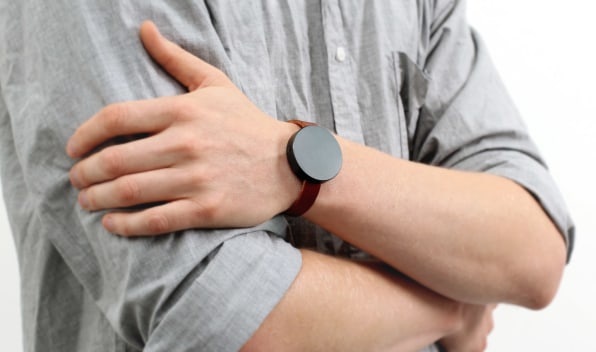 Another time-warping take on the traditional clock: the Durr watch, by Skrekstore, is designed to teach wearers the value of time and how we perceive duration differently in different situations. Its numberless, hands-less circular face doesn't tell you what time of day it is–instead, it vibrates every five minutes, reminding wearers, independent of their subjective take on events, how long they've been doing whatever they've been doing. The Durr is available here for $164.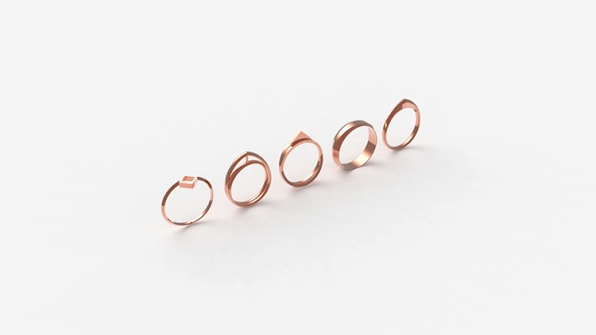 If you're proposing on a budget this winter, Endswell, a couple-run jewelry design business, makes elegant, minimalist engagement and wedding rings from 3-D printed molds. They're affordable enough for recession-era young people, and subvert the dated tradition of gaudy baubles. The collection is available here from $295 to $825.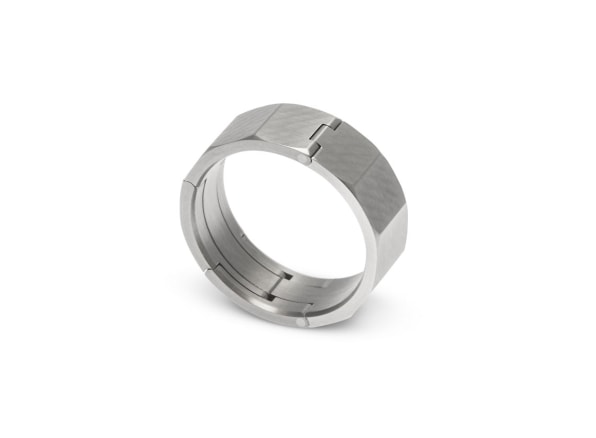 If you're proposing and an athlete, designer and machinist Jeff McWhinney reimagined the wedding ring for active men who might not want to wear their metal bands all the time. Its locking mechanism allows the band to slip over a finger, almost like a clasp. Not only does it look cool, but it also solves a common difficulty of men's wedding band design. Many men are forced to buy bigger rings than they actually want because it's the only way to slip them over their knuckles easily. McWhinney's bands, because of the clamp, are easier to put on and take off.

In an age of ubiquitous digital photography, old-school analog cameras are more than just nostalgic trinkets–they take users back to the roots of photographic image-making. Viddy, created by camera designer Kelly Angood, is the cutest contemporary pinhole camera we've seen–it pops up from a flatpack DIY kit. Rather than a lens, a pinhole camera features a simple hole; the photographer controls the shot by adjusting the exposure time. Get it here for $60.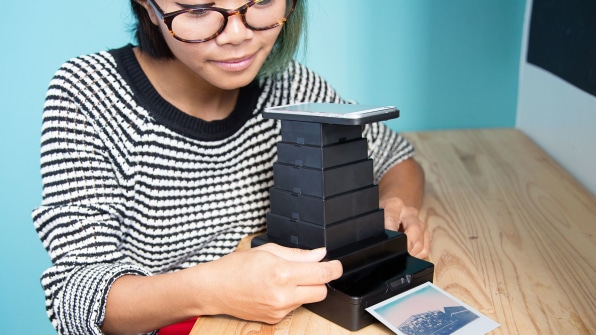 There's nothing wrong with having hundreds of photos saved digitally on your iPhone, but what if you want to preserve individual snapshots as Polaroid prints, like we had in the olden days? The Impossible Lab makes that possible: It's a printer that instantly turns any iPhone photo into a real Polaroid. Buy it here for $199.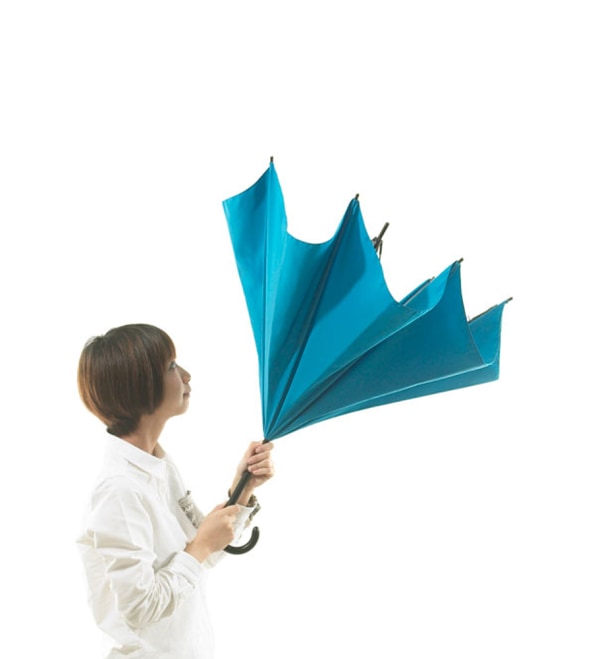 The Unbrella suggests we've been doing umbrellas wrong all this time. Instead of folding your umbrella into a point, you fold it into a little cone. This has three major advantages: first, it allows the Unbrella to stand upright by itself without using a hook or umbrella stand. And because the side of the umbrella fabric facing you will always be dry, you won't get anyone wet if you jump into a bus or train with your Unbrella. And when you open it back up, the wet side is still facing away from you, though don't point your umbrella at anyone when you pop it. Unbrella is available from H Concept in Japan for around $92 here.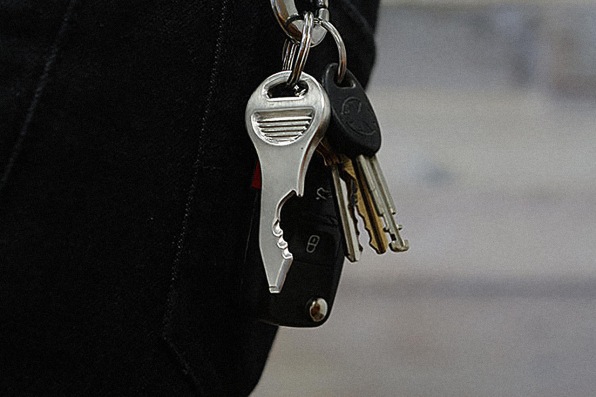 Designed by inventor Chris Hawker of Trident Design, the Quickey is a that looks like a key, hangs on your keychain, and is designed to open everything but doors. In a single stainless-steel design, the Quickey allows you to do everything including cut coupons, divide pills, pull out staples, open beer bottles, bust open clamshell packaging, and more. It's available from $9.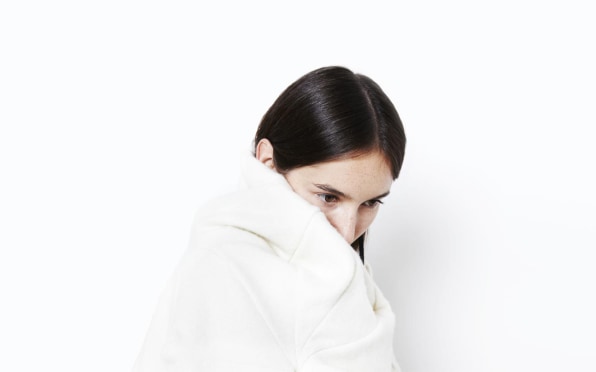 The Bloom Blanket, created by ex-Apple designer Bianca Chang Costanzo, is made of wool and cashmere and was inspired by origami and tessellations. The 3-D design is constructed by sewing woolen tetrahedrons together. The final result a pleasantly bumpy spread of pyramids that looks like a paper fortune teller. Get it here for $300.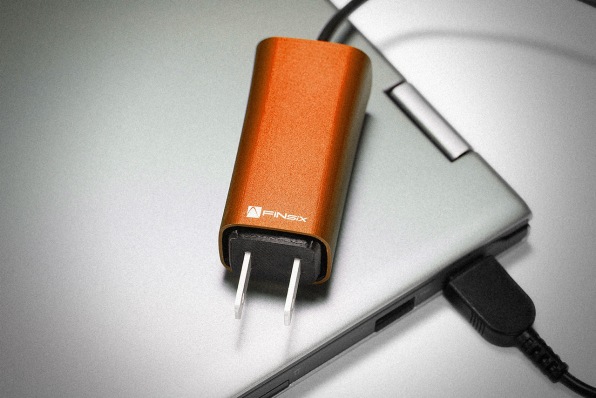 The Dart, created by MIT spinout FINSix, is four times smaller and six times lighter than most laptop chargers. It gets away with being small thanks to some patented MIT technology called "very high frequency power conversion." This reduces how much energy gets wasted in the form of heat, allowing a Dart charger to ditch the bulk associated with dissipating heat seen in other models. Pre-orders for the Dart, which sells for $89 for any non-Apple laptop, are currently closed, but you can add your email to the waitlist for orders here.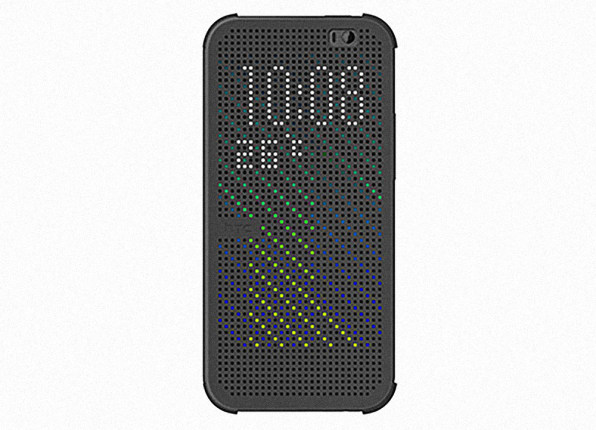 The Dot View Case for the HTC One M8 turns one of the worst things about using a case–covering up your smartphone's design–into a slick feature. It shows alerts on a grid of dots without ever rousing the display–showing time, weather, caller ID, and other missed event notifications through the case, even when the phone is in standby mode. The case is available here for $50.
Stay tuned to Co.Design for more shopping guides!