What's happening: The organization turns unsold food from the state's supermarkets into a liquid fertilizer that acts as a compost-fertilizer hybrid, improving soil quality and increasing yields.
Why it matters: California just mandated the separation of organic waste. Most junked food now goes to anaerobic digesters, where it's converted into methane and then electricity—but that's not the only use for it.
By the numbers: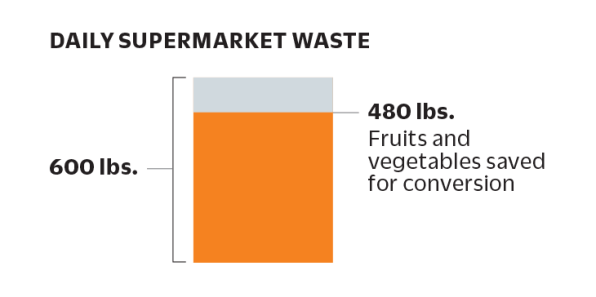 What's next: After two years of testing in Sacramento, the group is signing up ­supermarkets—including Whole Foods and Save Mart. Now it's looking to build a statewide network of plants.
---
Enevo
What's happening: The Finnish company makes ­sensors that go inside garbage cans. When one is full, the sensor sends out an alert to collectors, who will know to come empty it.
Why it matters: Trucks drive the same route regardless of whether or not there's garbage to pick up—a waste of gas. "Our goal is to change waste management and recycling operations to be demand-based," says Enevo CEO Fredrik Kekalainen.
By the numbers: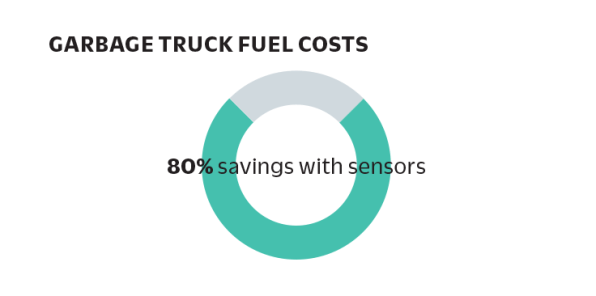 What's next: Enevo has 7,000 sensors in pilot programs around America and Europe. It's also working with clothing recyclers, the military, and New York City's Department of Parks and Recreation.
---
Orange county Sanitation District
What's happening: Hydrogen created from sewage at a waste treatment plant in Fountain Valley, California, is powering fuel cells in new Hyundai Tuscons. The three-year, $499-per-month lease includes free fuel.
Why it matters: Most hydrogen is made from natural gas, but Orange County makes its own by feeding our waste (a renewable resource if there ever was one) to microbes. A Hyundai spokesman says the car functions the same either way.
By the numbers: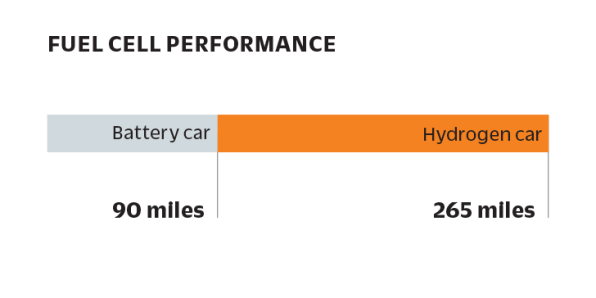 What's next: The Hyundais are currently sold only in Southern California. Next year, Toyota and Honda will introduce their own fuel-cell vehicles, which could increase demand for the poo-fueled model.
–Research by Sydney Brownstone, Adele Peters, and Ben Schiller