When Meredith Artley talks about digital news media, she sounds a little like an inspirational coach talking to her team before a big game. Her voice is animated as she describes how mobile and social media are changing news platforms and storytelling possibilities. She says she wants her team to stretch and take on new challenges, even if they fail at first. And in her new post as CNN Digital's editor-in-chief, overseeing the media giant's domestic and international mobile, social and desktop digital efforts, she's in a position to make those plays.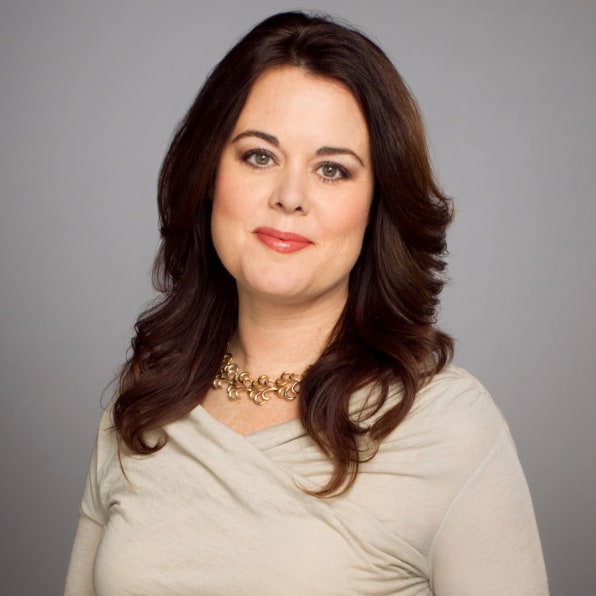 Artley, who is also president of the Online News Association, doesn't overanalyze the fact that she's an accomplished woman in the testosterone-soaked world of upper media management, but it's a tough detail to overlook. While 2014 annual census from the American Society of News Editors and the Center for Advanced Social Research found that 63% of the news organizations surveyed have at least one woman among their top three editors, men in supervisory roles still outnumber women by almost two to one. But, Artley says the digital sector seems to have less of a gender issue.
"I think when we do these studies, [they still focus] on the legacy parts of legacy media as opposed to the digital pieces, but that's not to say that there's not a problem. It's just to say that sometimes I have a problem with how wide we're casting our gaze," she says.
Still, Artley says there aren't enough clear paths and role models showing women what's possible and how they can model their own careers. She wants to address that in her own role, remaining accessible to her team members and helping them find their way through perseverance and tenacity, which have been important in her own rise.
She's been working in digital news media for roughly 20 years, and her background includes leading digital teams at LATimes.com, the International Herald Tribune, and NYTimes.com. In 2000, she was part of the New York Times' Pulitzer Prize-winning team for the "Race in America" series.
Artley says much of the abstract hand-wringing over whether women should "lean in" or "lean out" can be counterproductive. Instead, her vision is to keep her "rock star people"–women and men–close to her and help them navigate their career paths in ways that are right for them. She says that means checking in with them regularly, remaining accessible to them, and giving them opportunities to try new ways of working and telling their stories across platforms.
"We have a scenario where women are spending a lot of time self-analyzing and the men are focusing on the work and getting the job done. So, you can't look in the mirror for too long, otherwise you're just going to become so narcissistic and focused on 'Am I doing the right thing or am I saying the right thing?'" she says.
Artley also knows the value of thoughtfulness in leadership. On a recent trip to London, she found an Oscar Wilde quote on her pillow that read, "Life is too important to be taken seriously." It reminded her to periodically detach from the frenetic pace of 24/7 news cycles and spend time thinking about how she is leading her team. While her new role is demanding, she says sometimes it's important to take a beat and ask questions about overall objectives and how people can work together creatively to realize them.
Creativity as essential as digital media proliferate and make up increasingly popular news sources. A 2014 survey by the Media Insight Project found that the majority of Americans get their news from five key sources or technologies in a given week–television, laptops or computers, radio, print media, mobile phones, and tablets. Nearly half of Americans with Internet access have signed up for news alerts.
As a result, each story has to be adapted for different screens and platforms, Artley says. How that's done is evolving–and where she expects her team to experiment and try new things instead of making digital a "junior varsity version" of the television broadcasts, she says. Where reporters would typically work on television package and possibly a short piece for the website, Artley calls on her reporters to think much more broadly.
That may include an "Ask Me Anything" (AMA) engagement on Reddit, allowing news consumers to find out about what the reporter has learned so far and what she hopes to uncover. The reporter may then post photographs from her assignment to her Instagram account and work with a video team to create a graphic and video package that tells the story effectively on a mobile device with the sound turned off. The next step may be an on-air interview about her Reddit AMA or a story-related Facebook chat.
"There's a line outside of my office of people who want to talk to me about ideas and cool things they could do, and we just need to start putting even more of that in motion. So that's one of the things I'm really excited about with this job," she says.