Reinventing money was the modest goal independent creative agency Rufus Leonard set itself for a recent five-day hack staged in London to unearth innovative ideas capable of disrupting banking and finance.
A smart device that tracks your spending and makes purchasing recommendations according to your financial means, a silent savings platform that automatically takes a percentage of your monthly income to save for the future before you can spend it, and a new credit rating system which uses a wider frame of reference–eBay ratings, for example–are among the ideas to emerge as a result.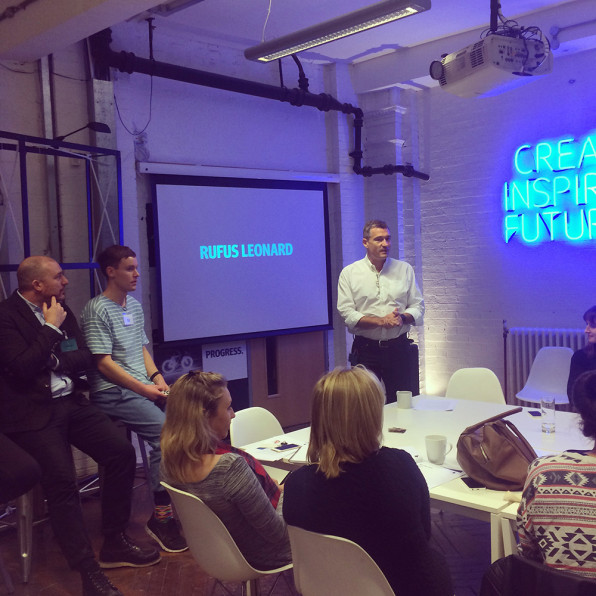 The agency has worked with a number of high profile financial services clients including, currently, Lloyds Bank, but with most of the companies it now serves concerned with how best to reach consumers born post-1981–those with new habits in communication, media and digital technologies–it was keen to find a fresh way to re-invigorate its creative thinking.
"We were intrigued by the recent Millennial Disruption Index identifying which industries in the U.S. are most likely to be transformed by millennials, the largest generation in American history, which put banking at the highest risk of disruption," Rufus Leonard Creative Director Louise Jorden explains.
So the agency assembled teams of millennials from a number of different countries to brainstorm during a week of activities and inspiration in London, then pitch their ideas against each other before a panel of industry experts.
Five teams of five people were recruited, each comprising two external millennial entrepreneurs invited to participate for their range expertise and to complement the other three team members who were a diverse cross-section of Rufus Leonard staff (not just creative and technologists).
External talent agreeing to take part came from a number of different countries and organizations, including digital school Hyper Island and Harvard. A number of high profile speakers also participated during the week with presentations in between project development time focusing on different aspects of technology disruption and innovation.
At the week's end, the five ideas were presented to a panel including experts from Oracle, Lloyds Bank, and six month-old peer-to-peer insurance specialist Hey Guevara.
"Getting outside people to come and work on new idea generation alongside in-house people was great, and we found a number of participants had already begun finding ways around the traditional banking and finance system in their personal lives–doing without bank accounts, for example," Jorden adds.
YouScore–a next generation credit rating system designed to enable millennials to better access loans, insurance and contracts–was the product the judges deemed most immediately invest-able.
The idea involves replacing existing systems' emphasis on a person's existing spending patterns with an aggregated platform drawing on data from multiple sources such as eBay and LinkedIn–a more flexible system which takes into account the short-term nature of many millennials' lifestyles which can typically involve renting, freelancing, study abroad and travel.
Moving forward, Rufus Leonard plans to consider ways to evolve all five products, through partnerships, with open IP and possible through an incubator. The other four ideas are as follows: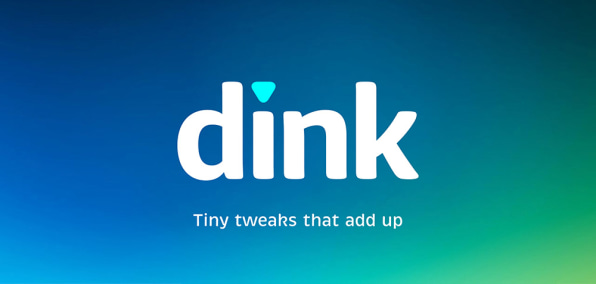 Dink–a service using a bank customer's spending data that recommends alternative purchases according to an individual's particular financial situation.
PayPosse–a social payment app enabling a group of diners to quickly and easily split a bill using their phone.
Stash–a silent saving platform that adds a small percentage to all card transactions and stashes it away, safely, for a rainy day.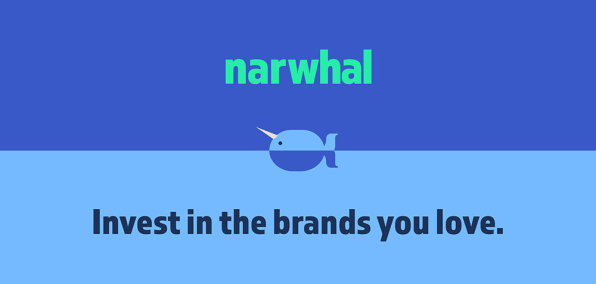 Narwhal–a next generation ethical investment advisory service.
"Though each group set out to address a different problem being faced by millennials, all share a common understanding of the issues this age group currently face and the concerns they share," Jorden adds.
"In turn, I think there are some interesting lessons here for what tomorrow's financial services could well look like. Yes we've seen a number of banks starting to experiment with different kinds of product and service, but the problem all face is back end legacy systems so huge and old they make it hard to truly innovate.
"The real challenge lies in about making the whole system work better–not just one part, and driving this from within banking and finance instead of leaving it to an outside, like Apple. Huge challenges for the whole sector lie ahead."
MILLENNIALS AND FINANCE:
5 INSIGHTS FROM THE "RUFUS LEONARD REINVENTS MONEY" EXPERIENCE
British 'millennials' regard banking and financial services as overly complex and old-fashioned needing simplification and synchonrization with younger customers' behaviors and needs

Brand loyalty in banking is very low among this age group–99% claim to be ready to swap banks, and 12% would swap bank brand for a free monthly coffee

'Millennials' are especially concerned about the ethical behavior of the banking and finance industry–1 in 3 18- to 24-year-olds most value sustainability in a bank, for example (above and beyond digital experience)

Younger bank customers want greater control over their finances with banks more open and inclusive in the decision-making processes they employ to manage this group's money

Though they are also least likely to see the benefit or value in visiting a bricks and mortar bank, they are hungry for further innovation in banking online
Source: Rufus Leonard research to be published later this week.