Much can be said for the benefits of having a career coach, but Deb Weidenhamer, founder and CEO of Auction Systems, has taken things a step further at her company by hiring a full-time, in-house coach for her employees. "I've always been someone who believes in coaching and trying to improve your skills," Weidenhamer says. "I had a business coach who was with me for about 10 years. I actually ended up hiring him as the president of my firm, so I had to find a new coach!"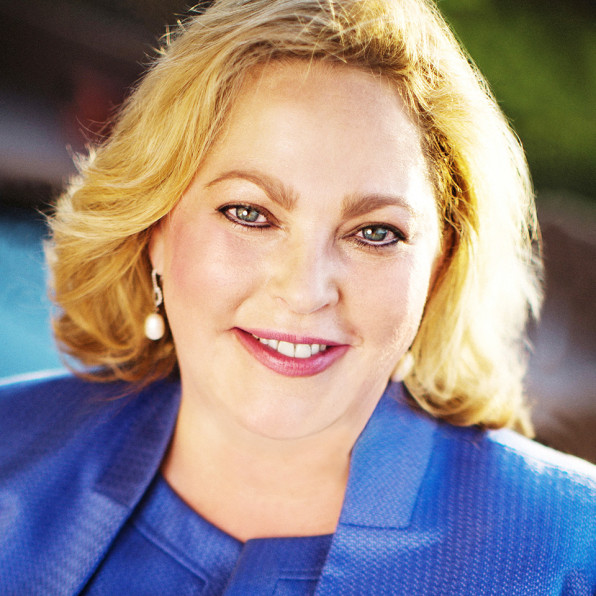 But Auction System's in-house coach, who's been with the company for six years, doesn't stop at career guidance. He's also there to help Weidenhamer's employees navigate their personal lives as well with things like budgeting, quitting smoking, and even relationship counseling.
"It's something that makes such a difference for anyone to have a coach who's trying to help you achieve business goals but also help you achieve life goals, and I don't think they're really separate from each other–we work during our lives," Weidenhamer says.
Weidenhamer recently spoke with Fast Company about the benefits of having an in-house career/life coach at your company, and shares some of the personal advice she's received to become a better leader.
"I think it's probably one of the biggest differentiators for us when we're hiring into our company as to why candidates accept the position. I think they get really excited about the prospect of having someone help them move toward being better. It also pays off in terms of retention. It's something that most people aren't going to get when they go to a new company."
"The one thing that has certainly been shown time and time again through various studies is that when there's accountability with something we're working on, whether it's through a friend or a coach, our ability to achieve goals goes up substantially–when we have someone who is asking about it and holding us accountable to the things we said we want."
"When someone has hit a bad streak or isn't feeling challenged by their job, oftentimes coaches can get a hold of the situation long before it manifests itself into a big problem that's going to hurt the company. When I hired him I made a deal with him that everything he learned would be confidential to him because I felt without that he wouldn't get good participation. Who among us hasn't wanted to kill our boss once in a while?"
"I travel a great deal with the company. We're a multinational firm, so I live part-time in China. Because we have this role that covers some of what I perceive my responsibility to be, which is to be there for my team if they need help for career or life issues, he's far more capable of that than me on my best day."
"Entrepreneurs can be impatient and always want the next biggest, greatest thing. We think everyone should think like that, so a lot of times the frustrations we deal with is the fact that people are not like us. What I'm able to do is get perspective on where someone else is coming from, which is key, and to understand people have different levels of drive–it's counterbalancing your strengths and weakness with somebody else's strengths and weaknesses."
"We might be working on some strategic changes in the company that maybe I don't want to take to my executive team yet, so I have a sounding board. One of the things we're looking at is renaming our company and rebranding. That to me is something I wanted to process through carefully before I went to my executive team to get their input."