Lexi Alexander's career started with her getting her teeth kicked out.
Before she directed the cult favorites Punisher: War Zone (considered by fans to be the best take on Marvel's vigilante badass) and Green Street Hooligans (a violent soccer-themed drama starring Elijah Wood and a pre-fame Charlie Hunnam), German-born Alexander–a champion martial artist who was encouraged to go into show business by none other than Chuck Norris–found herself onstage at Radio City Music Hall playing Princess Katana in a stage adaptation of Mortal Kombat.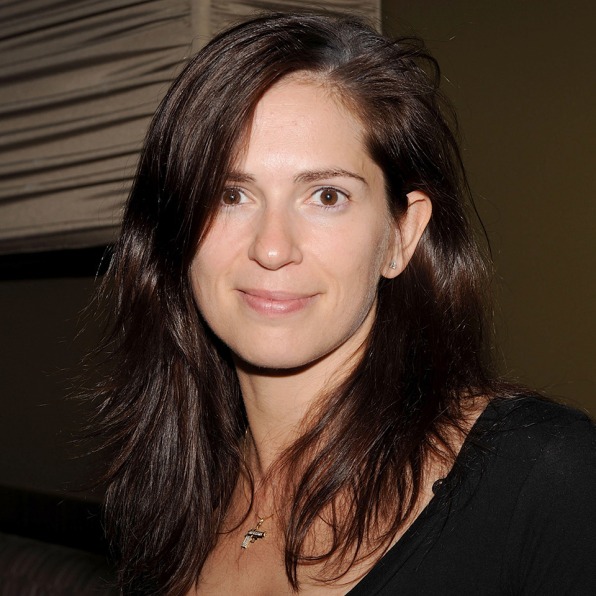 "That was my first job," says Alexander. "It was a non-union show, and we were treated like shit. There was one fighter I had a scene with someone who wasn't a well-trained martial artist. He was more of a dancer. He had to do an axe kick that was supposed to go over my head. Instead, it landed right on the top of my head. I heard my jaw crack and I lost my front teeth. But Radio City was filled with little kids and there was no understudy. So I remember trying to keep my teeth and blood in my mouth. I had to crawl through this tunnel under the stage to do a wardrobe change spitting out teeth and blood. Then they fired me, and never paid for my dental work. That was the beginning of it all."
Alexander's career has been defined by doing things the hard way. Not only is she a female director known for violent, edgy, for-lack-of-a-better-word "bro" movies, she's recently become a vocal advocate for movie piracy. She describes a Robin Hood-esque fight against Hollywood corruption, driven as much by race and gender inequality as anything..
"I really started gradually," says Alexander of her stance on piracy. "I wrote a [blog post] a few months back and I was fairly uneducated about it. It's still a difficult subject because I'm not saying everybody should watch films for free, because films are an expensive art. But the issue is that there are bigger crooks on the other side. Why isn't a rich organization like the MPAA funding any sort of diversity or gender-equality program? They're going into other countries and collecting 92.5% of the creative money, then going and arresting these kids. I was outraged by that. That was the biggest injustice I'd ever heard about." Alexander recently posted a photo of herself holding a "Free Peter Sunde" sign in support of the co-founder of torrent site Pirate Bay. Just this week, Pirate Bay co-founder Fredrick Neij was also arrested in Thailand. They join a U.K. couple recently arrested for pirating music, as well as a massive raid just conducted in Alexander's home country.
Alexander is in support of Pirate Bay because she feels they are an example of piracy with a more noble intent. "There are those who feel like it should be more like a public library," she says. "If someone is poor in India, they should be able to watch the same films as rich people. I totally agree with that. But the guy who becomes a multi-millionaire because he puts up stolen content and has all these porn sites advertising? No. I don't want you driving a fucking Hummer around your island because you're putting my films on your site. But the industry makes them all out to be crooks, and that is not the truth. I feel [Hollywood] is the much bigger crook." Piracy and profitability can coexist: Despite being the most-pirated film of 2013, The Hobbit: An Unexpected Journey still made over $300 million at the box office and nudged Hollywood to over $10 billion in B.O. gross for the year.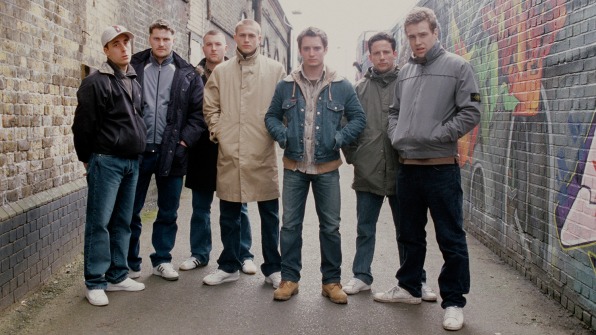 Cracking the boy's club of Hollywood has been Alexander's struggle since the start. After winning a martial arts competition in Atlantic City, she found an unlikely green card sponsor in Norris, who then encouraged her to take acting lessons in order to become, in her words, "the female Jean-Claude Van Damme."
But Alexander hated acting ("I don't like being told what to do, and I hate waiting"), and found herself gravitating behind the camera. She eventually found work as a stuntwoman–and it was her hard lesson in Hollywood double standards.
"When a male stunt performer falls down a flight of stairs, he has a lot of clothes on and can wear all this padding," explains Alexander. "But because actresses never have a lot of clothes on–they are always falling in their underwear–you can't wear any padding whatsoever. You end up bruised and battered. I was like, 'Yeah, I'm not doing this for very long'."
She also found that the abuse isn't solely physical. "Joel Schumacher fired me from Batman & Robin. I don't think anybody knows that. I was having trouble with these contact lenses that were supposed to make your eyes glow under blacklight. He screamed at me and said, 'Replace that girl with a guy!' Even though I trained all the guys how to do the stunt, they fired me. I said, 'I'm never going to be that mean when I'm a director'."
Alexander did turn to directing, doing a couple of small films until 2005's Green Street Hooligans put her on the map by becoming the first film to ever win both the Grand Jury Prize and the Audience Award at SXSW . . . but then struggled to find distribution. "It was unbelievable," says Alexander. "I cannot tell you how many people, including male executives, told me that if I were Guy Ritchie with that film, I'd have gotten a distributor. It's blatant sexism and discrimination, so let's call it what it is."
Adding insult to injury, three Green Street sequels were produced without Alexander's involvement. "They're still trying to tell me it made no money, even as they make three sequels based on it."
Alexander says she started speaking out shortly after her Marvel actioner Punisher: War Zone–a gleefully violent R-rated take on the mob-assassinating comic book anti-hero–was inexplicably released in theaters over Christmas amidst all of the Oscar hopefuls.
"I argued with the marketing department the most [on that movie]," says Alexander. "It was like anything I said, my words didn't count." She says people chalked her words up to sour grapes.
When asked about George Lucas's recent rant against Hollywood convervatism, Alexander remains unimpressed. "I feel like, 'Where were you?'," she says. "All these guys mentored each other. Every time I see a picture of him and Spielberg they are bringing up a guy who looks exactly like them. No one is saying, 'Wait a minute. Shouldn't we help bring up someone who doesn't look exactly like us?' Only a few people can afford to go to USC. Is that what we want? Only that point of view?"
And yet, Alexander points out, these high-powered filmmakers will rally to save film stock but not to hire minority filmmakers. "It's blatant sexism. If you can make the effort and call other big directors to save film stock and yet ignore inequality all these years? What else do you call it?"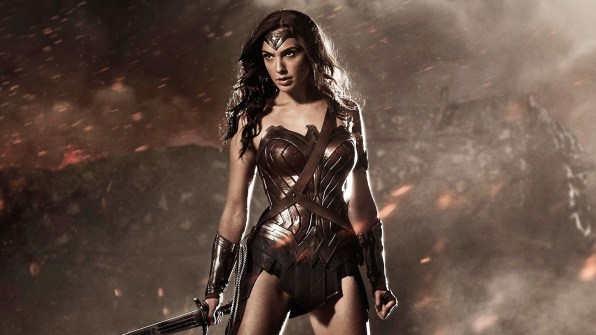 Alexander remains active on Twitter, interacting with fans who still commiserate with her about the lack of due respect paid to her films and backing awareness efforts such as the #HireTheseWomen movement–something that sees her becoming more and more of a fixture on lists like, "5 Directors Who Would Be Great for Wonder Woman."
Although flattered, Alexander is in no hurry to book a flight on The Invisible Jet. "Imagine the weight on my shoulders," she says. "How many male superhero movies fail? So now, we finally get Wonder Woman with a female director, imagine if it fails. And you have no control over marketing, over budget. So without any control, you carry the fucking weight of gender equality for both characters and women directors. No way."
If Wonder Woman isn't in the cards, big action pieces certainly are. "People always say, 'Fuck Hollywood. Do your own thing.' Or they say, 'Women do so well in documentaries and independent film, why don't they stay there?' You cannot make a living doing independent films. And maybe there's a girl out there who wants to do Star Wars or Star Trek or Pan's Labyrinth. Are we saying she shouldn't be able to do that?"
Despite backing controversial gender issues online, Alexander is pleased to report she has not witnessed ugly backlash along the lines of the toxic, misogynist #GamerGate brouhaha and is in fact hopeful about the future. "My dealings with male millennial fans has been nothing but positive. I mean, sometimes they leave bad comments calling me a hack–but that's good! They call guys hacks, too! But I have met the nicest young men to the point where if they could make the decisions without any middlemen, I'd be the happiest camper."
She's adamant that she would deck anyone who doxxed her. "I started in America training Marines in hand-to-hand combat. If I ever got a threat I would print my home address and say, 'Come. Let's go.'"