In our series, Then & Now, we track the professional paths and key career decisions of the people with the coolest creative jobs around.

Ten years ago, Jason Norcross was a recent LA transplant from Boston and a freelance ad creative. He heard that two guys from Wieden+Kennedy were starting their own shop and, even though he had interviews with more established agencies working on bigger brands, he decided to find a way to meet them. And so, about a month after John Boiler and Glenn Cole founded their agency, Norcross joined 72andSunny.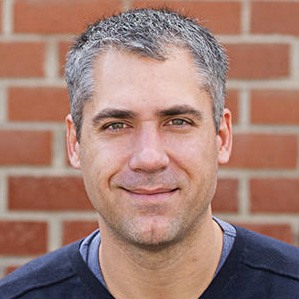 It was a scrappy startup shop, albeit one with top shelf creative bona fides. When Norcross joined it was a long way from the award show-slaying powerhouse it's since become, churning out entertaining and buzz-making work for brands like Activision, Samsung, Nike and more.
Now a partner and executive creative director at the agency, Norcross lays out five tips for making successful creative work and building a sunny career in advertising.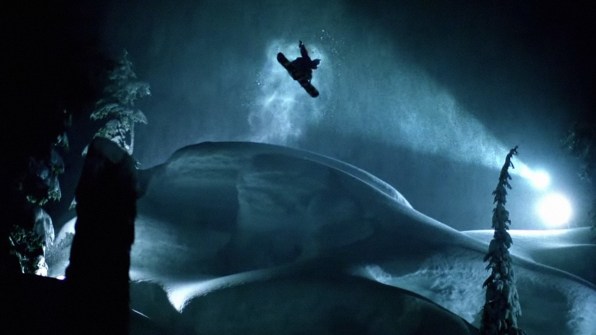 One of the first jobs Norcross had at the agency was a spot for action sports giant Quiksilver. The brand didn't typically do TV spots, but as an X Games sponsor had some free airtime it needed to fill. The ads were a fun, rear-projection Gidget-style situation, with Quiksilver athletes mugging in front of a green screen. Norcross says the scripts were more like briefs, and the creatives spent a few days on-set with the athletes, just making stuff up as they went. For the new creative staffer, it was a sign of things to come.
"To me, the way we work on Samsung–whether the fanboys in line or with Jay-Z, or LeBron– is similar in that we have an idea of what we want, like a basic premise, and outline scripts, but we're always are open to trying things on the fly," says Norcross. "We've done our best work when we have an idea of what we want, but then push it through the production process with a bit of an improv attitude towards trying to make it better. It just boils down to 'try it.' In advertising, as a lot of industries, it's very easy to be trapped by theory. You can intellectualize things and debate things in theory when it can be faster and more efficient just to try it and see if it works. If it doesn't work then you know and can try something different. You can't be precious about it. If you have an idea you think is the right thing, as it starts to unfold, constantly evaluate it, constantly push it and constantly try things until it has to ship."
In this data-flooded world, it's easy to become a slave of information, and consensus. The problem with consensus, beyond arguably stifling creativity and original thought, is that it can also take a long time. One of the best pieces of advice Norcross ever got could be applied to both career and creativity. "A number of years ago, John Boiler told me to be decisive, make decisions," he says. "The best way to learn, create and move forward is to be decisive. It's OK to be wrong, but make a decision because then you'll learn. At least you'll know you're wrong and can move on. As opposed to just over-thinking and debating things. In this business when you're trying to chase down ideas, you have different teams trying different things and sometimes the instinct is to tell everyone to keep thinking, or narrowing down to a handful of ideas and pursuing those, but what really happens is that you burn people out and spin your wheels. There's just no time to over-think. If it seems like it's meeting the brief and it's the right thing to do, then pursue it. If it doesn't come to life for whatever reason, then reboot and go in a new direction."
Easier said than done, right? But Norcross says this philosophy has played a significant role, even in the shop's biggest brand work. "Every Samsung thing you've ever seen, if you were to look at a presentation document or script, is vastly different than what was on paper," he says. "We've worked with those guys for so long, there's a certain rhythm and we know it's going to evolve and change throughout the production process. Pick any commercial or thing we've done and it's been through that gauntlet."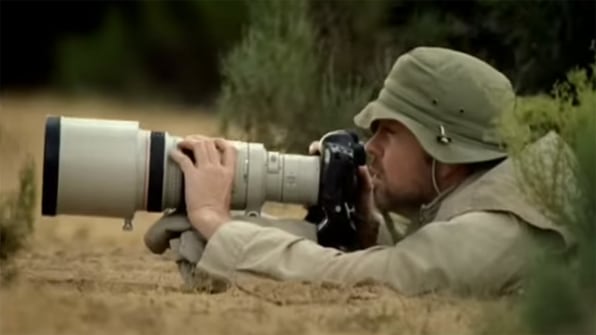 If you're having trouble coming up with ideas in the first place, Norcross says sometimes the best thing to do is look in the mirror. "You're always asking what solves the problem," he says. "Go back to the start and ask, what's the simplest way to tell someone what the problem is? That's the problem. Write it as simply as possible, then put yourself in the audience and try to think of things what would entertain you. Make it personal. Something that you would find interesting."
For creatives early in their career, it's easy to get caught up in the someday scenario. What you're going to do next or what job you'd like some day down the road, instead of focusing on the here and now. Norcross says if you've identified something you'd like to do, don't just talk about it. "If you want to be a writer, then write something," he says. "I've met a lot of people who just keep saying it, but haven't done it. There's an immediate distinction between those who do things and the people who keep talking about it but there's no proof they want to. It's the people who say, I wrote this thing, or made this video, that are constantly making things. And once you're doing things, don't let your portfolio get stale. Keep going. You have to constantly be challenging yourself. What did you do this week? That's what will make your work better and more interesting. And you won't get bored."
The number of channels available to marketers looking to engage with people has exploded. What's your Snapchat strategy? What are you doing on Instagram? What about experiential? The challenge is just an extension of the age-old advertising dilemma on where to focus your budget and creativity. "It's always been easy to get distracted," says Norcross. "We've always gone back to the purpose of what we're doing. Why are we advertising? What's the point? Who is it aimed at? You won't know the right thing to do until you interrogate the problem."
Once you find an answer, it's not worth worrying about all the other possibilities. "I'd rather do a few things really well than a bunch of mediocre stuff," says Norcross. "If it makes sense to do a massive YouTube partnership with a bunch of shows to sell a big video game, then do it, don't worry about all the things you're not doing. Things can get watered down pretty quickly and you can lose the idea's center of gravity. It's about really focusing, rather than getting blinded by all the technologies, channels and apps, getting really specific, doing something great and let things ripple out from there. When we've been at our best, that's how it's worked."