It was mid-September, and Rich Fulop was staring down a mountain of work–almost literally. The Kickstarter campaign for his bedding brand, Brooklinen, had far exceeded his expectations, and Fulop, his cofounder Dave Fortune, and their significant others had just welcomed a tractor trailer full of product to their Brooklyn warehouse space. The elements of 2,000 orders–boxes full of sheets, duvet covers, and pillow cases of different sizes and colors–were piled high before them. Fulop and Fortune had been so excited to receive the shipment that they had emailed all 2,000 customers, telling them to expect their wares soon.
Fulop knew that he had a solid week's work ahead of him, but he had a plan to relax at the end of it with a trip back to New Jersey to spend Rosh Hashanah with his family–an annual tradition he never missed. So Fulop, Fortune, Fulop's wife Vicki, and Fortune's girlfriend Tina all set to work.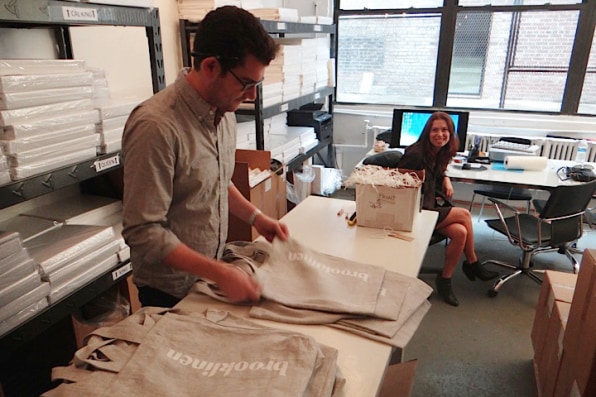 It was grueling. Brooklinen had allowed its customers to mix and match colors and sizes for their orders–so someone with a queen-size bed but an oversize comforter might have ordered gray queen-size sheets together with a white king-size duvet cover. This was good for consumers, but presented a massive logistical challenge for the Brooklinen team, who had to scale several foothills of their mountain of boxes just to fulfill one order. "We were buried in the corner," recalls Fulop. "We were digging out from under the boxes."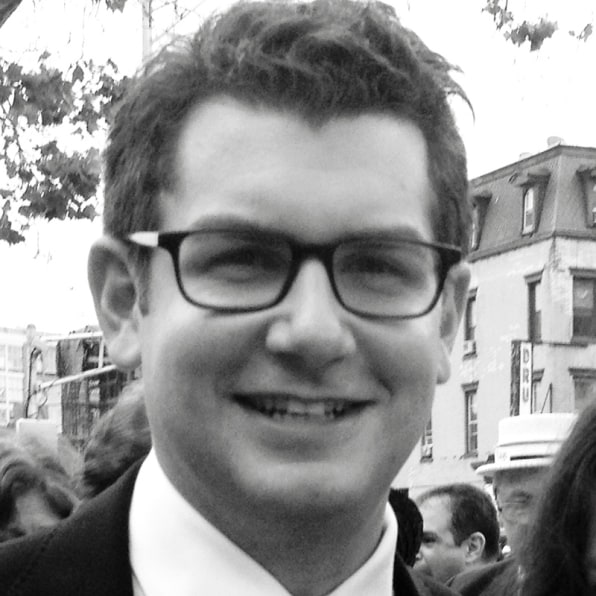 Each day, they arrived as early as possible and began assembling packages in a race against FedEx, which arrived each day at 4 p.m. to ship them. They'd take the briefest of breaks after FedEx left, then spend the rest of the night staging (setting up their branded boxes and bags and readying them to be filled with bedding) in preparation for the next day. But even pushing themselves to the brink of exhaustion, they were only averaging about 200 shipments a day.
A few days in, Fulop had the sinking realization that there was no way he'd finish sending off all these boxes in time for Rosh Hashanah. The thought was devastating to him–he knew how much the High Holidays mattered to his mother, much of whose extended family had perished in the Holocaust (her parents survived, giving birth to her later). But at the same time, in the grips of his early-stage startup–and having sent that eager email to his customers, many of whom were beginning to send impatient emails–Fulop felt incredibly behind on work. He stared at the more than thousand boxes in front of him, and worried that customers might take to Twitter or Facebook to complain about the delay. Fulop also felt that he'd be abandoning his cofounder if he took any time off.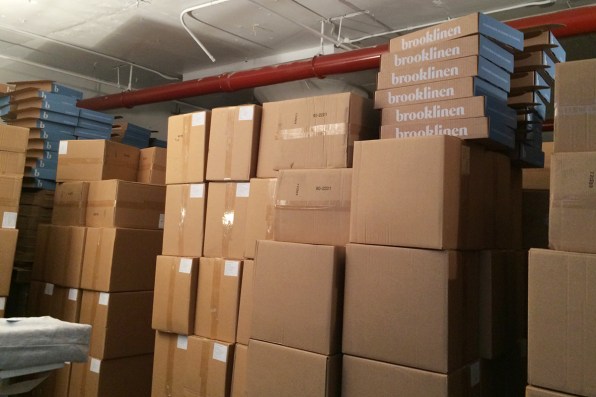 On the fourth day of packing, with Rosh Hashanah two days away, Fulop dialed his mother with a lump in his throat.
"I was like, 'Mom, I have 2,000 customers, and they have expectations. I have to get the packages out. We owe it to them.'"
If the words didn't feel stupid coming out of his mouth, they did a few moments later, when his mother replied: "Well, you only have one mother, and you owe it to me to be here on High Holidays. It's about people and family: That's what you live and work for."
Fulop realized she was right. If a few customers got their packages a little later than Fulop had hoped, it wasn't the end of the world. But time spent with his family was "time you couldn't get back."
Fulop told Fortune that he was taking the evening of Rosh Hashanah off. Fulop and his wife made the journey to New Jersey and had a leisurely, enjoyable dinner with Fulop's family.
It was on the return trip to New York, late that night, when Fulop realized that his mother's lesson had wider repercussions for his business. When Fulop left in the late afternoon, he had assumed Fortune would wrap up a few tasks, and then take the evening off himself. But as late as 11 p.m., Fulop was still receiving automated emails announcing that new packages had been assembled–a sure sign that Fortune was burning midnight oil at the office.
"I called him on the way back in and said: 'Stop working, and unplug.'"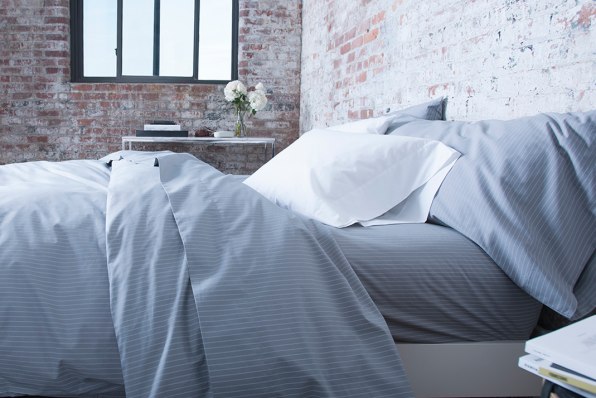 Fulop realized that he wasn't only burning himself out: By having nearly made such a bad decision as skipping Rosh Hashanah with the family, he risked creating an office culture that no one would ever want to work in.
Fulop struck upon a formulation that any overburdened founder needs to learn. "I am the first employee," he says.
If all founders are their first employees, suggests Fulop, it's essential they treat themselves well–and allow themselves the chance to feel human, to visit the family during the holidays. "As captain of the ship, I'm setting the culture," he says. "I have to set the example. When we're ready to hire more people, I want Brooklinen to be personnel-friendly, a place where people are happy to come to work."
Once those last orders went out, Fulop made sure to make the office a saner place to work. He's in a kickball league; Fortune plays competitive darts; both now make sure to take their leisure seriously. "We make a point to get out of there by 6, maybe 7," says Fulop now.
Sometimes this sets them a little back. But as he turns the lights off each evening, it only requires a bit of imagination to think of the days when new employees will appreciate this insistence on a sane office culture. "It's for the greater good," he says.