It was three years ago, on a playground in Pleasantville, N.Y., when Phoenix Kelly-Rappa knew things had to change. One reason Kelly-Rappa had left a career as a therapist for one as an alcohol entrepreneur was to command more control over her schedule. Yet, here she was on a playground with her young children, and she was constantly having to excuse herself to take work-related calls.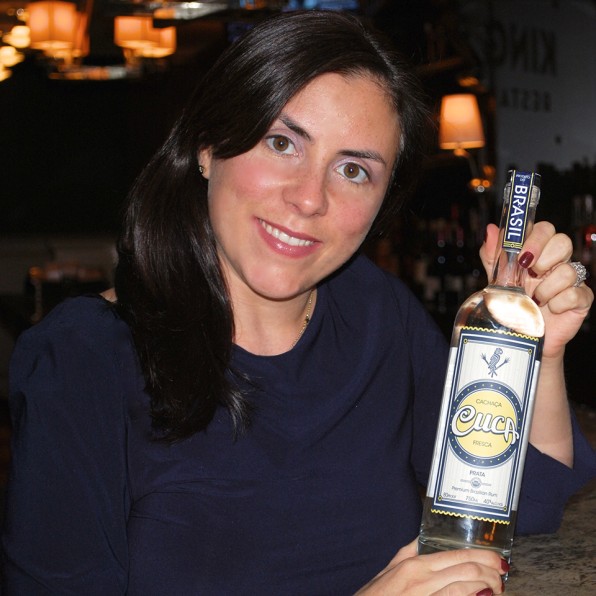 Undoubtedly, the calls were important. Kelly-Rappa's Cuca Fresca brand of cachaça, a Brazilian spirit made from sugarcane, was poised to take off. Cuca Fresca was helping to plan a celebrity bachelorette party in Las Vegas (the celebrity was a sponsor), and it turned out that Bravo wanted to film it for a reality series. Kelly-Rappa was swamped with logistics: dealing with the production crew, with the Vegas hotel staff, and with getting a case of cachaça to arrive on time. The potential for exposure was huge.
But as she begged off one more time, asking her grandparents to watch her kids, Kelly-Rappa realized that this wasn't her dream.
That's when Kelly-Rappa struck upon a novel idea: why not schedule uninterruptable time with her kids, much as she did with the important people in her business? When she held a meeting with her CFO, she wouldn't take a call from a sales person at that time. Why should it be any different when she held a "meeting" with her daughter, Elly, or her son, James?
"I decided, this will be a time when I'm exclusively focused on them," she recalls.
In scheduling time with her kids, Kelly-Rappa was tapping into something that she knew was a strong suit: her penchant for organization. In high school, she was always the person with the neatly mapped out calendar. When she left her job as a New York City psychologist, her desk drawer was so meticulously organized that the next person who had her job left it just as it was.
These days, Kelly-Rappa's time with Elly, 3, and James, 6, is just as carefully choreographed. Where other people may have a vague sense of how they balance work and life (or try to), Kelly-Rappa knows exactly how she balances them.
On a typical weekday, Elly and James can count on time with Mom for the following intervals: from 7:00-8:30 a.m., Mom is there getting the kids up (a Brazilian au pair helps) and taking them to school. "I want them to remember when they get older, 'Mommy took us and picked us up,'" she says.
At noon, Kelly-Rappa is there to pick up her daughter (who has a half-day at school); at 3 p.m., she's there to pick up her son. The schools are about 15 minutes away, meaning each break takes 30 minutes out of her day. "The drive home from school is really important. It's really a time when there are no distractions," says Kelly-Rappa.
Each day, Kelly-Rappa also sets aside 5-8 p.m. for family time, centered on dinner, homework, playing and reading, then getting them ready for bed. (Once the kids are tucked in, Kelly-Rappa rounds out the night with another four-to-five-hour stretch of work, connecting with business partners on the West Coast.)
In addition to these daily morning, afternoon, and evening times with their mother, Kelly-Rappa sets aside time on Wednesday afternoons to take James to karate, and then for pizza. And on Tuesdays after school, Kelly-Rappa takes Elly to a ballet class. "I did ballet and dance as a child, and my mom's a professional dancer," says Kelly-Rappa. It also just was something she couldn't miss: "She's a little pint-sized three-year-old in a pink tutu. It's very adorable."
But does scheduling time with your kids ever feel a bit unnatural? "I could leave in the morning every day at 7:30 and not come back till 7:30 at night," she says. (Her husband, who works in advertising, must do something similar.) "That would feel a lot less natural. This is my solution, really being able to have both things."
There are further psychological benefits to the scheduling. "Having those scheduled times, that constant reliability for my kids, helps me a lot In terms of not feeling guilty about not being there 24 hours a day," says Kelly-Rappa. "Any mom that works deals with that guilt–what are you missing? are they missing you?–and the fact that they know I'm there these certain times makes me feel a lot less guilty."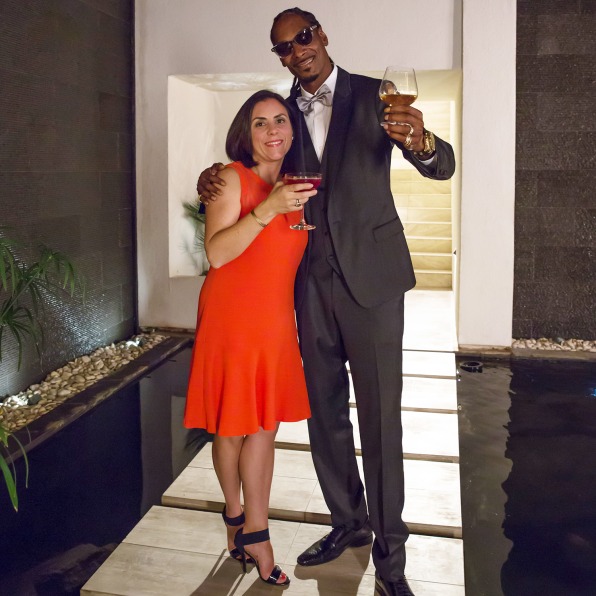 The time must be held sacrosanct. Last week, Kelly-Rappa sealed the deal on a sponsorship with Snoop Dogg, whose representatives wanted to schedule a phone call around 5:30 PM. But that was during her family dinner time. She simply told Snoop's people that she "had another meeting scheduled" at that time, which strictly speaking, was true.
A decade ago, as a therapist, she never would have imagined herself as she was the other week, standing beside Snoop at a Las Vegas event. "This is pretty surreal," she thought. Then again, it turned out that she and Snoop had more than she had expected in common. Posing for photos, Snoop apologized about having a very strict cut-off time for the session. As he left, he explained: he had made a commitment to spend time with his son.