When a person has a stroke, every second counts — a few minutes can mean the difference between saving millions of a patient's brain cells. Today, a patient loses critical time while in transport to the hospital. But very soon, with new high-tech ambulances equipped with a broadband linked-CT scanner, neurologists will be able to instruct a nurse the best way to administer treatment while en route.
These "mobile stroke units" are one of ten medical innovations that the Cleveland Clinic–an academic medical research center and hospital in Ohio–predicts are slated to most dramatically improve health care in the coming year. The Clinic came up with the list after asking more than of its 100 top doctors, including several in each speciality, to name the top new innovations they expected to impact care in their field within the next year. As it does every year, a committee narrowed down about 70 suggestions to the top ten most powerful.
The biggest point is that these aren't ideas that are far-off from reality. "The criteria were fairly specific," says Cleveland Clinic chief wellness officer Michael Roizen. "It has to make a clinical impact and mark a major change for health."
Here are the other nine innovations they predict we'll see in 2015: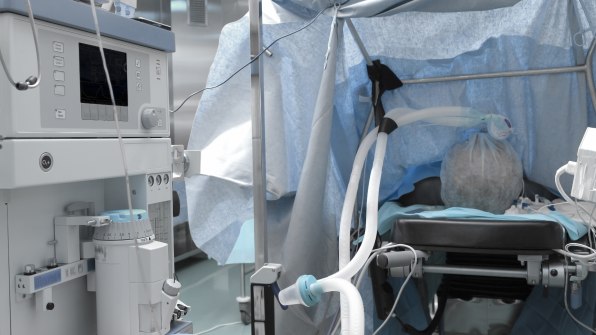 Every year, 50 to 100 million people around the world contract the dengue virus, which is transmitted through mosquitoes and can be deadly. The first vaccine for the virus, under development for 20 years, showed very promising test results in human clinical trials this year and is expected to be submitted for regulatory approval in 2015. The Cleveland Clinic is betting that by the end of the year, we'll see the vaccine in doctor's hands.
"Have the days of needles and vials come to an end?," the clinic asks. Emerging chip technologies for blood tests only require a tiny drop of blood from the fingertip to conduct multiple tests at once. The results would be available within hours and cost as little as 10% of typical Medical reimbursement costs.
Statin drugs have been used to treat high cholesterol for decades, but not everyone can tolerate them. A new class of injectable drugs, called PCSK9 inhibitors, could serve those patients. The Cleveland Clinic is betting the FDA will approve the first of these drugs in 2015.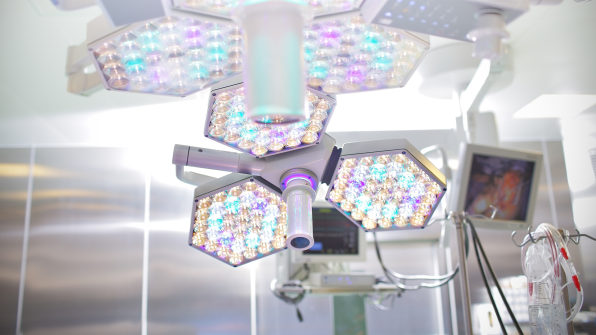 Rather than toxic chemotherapy, with all its side effects, antibody-drug conjugates could help doctors selective target toxic agents to tumor cells, while leaving normal healthy cells intact.
The new drugs can boost the immune system in cancer patients, which alongside traditional therapies, could over "significant, long-term cancer remissions" for metastatic melanoma patients and potentially other kinds of cancers.
Today's pacemakers require a thin wire–called a lead–to be inserted in a vein of the hear to keep it beating steadily. These leads, however, can crack and break or become infected. Soon, doctors may be able to implant wireless pacemakers directly in the heart without surgery and without the leads that cause a risk to patients.
Nearly 80,000 adults who suffer from this lung disease could benefit from two experimental drugs recently approved by the FDA that slow the development of the disease. Today there is no treatment for the disease and patients' life expectancy is just three to five years.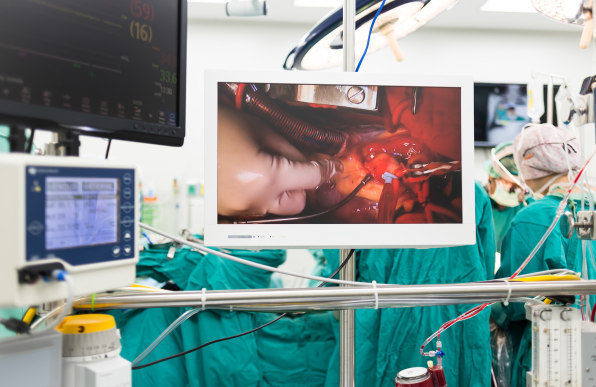 A new drug, called angiotensin-receptor neprilysin inhibitor or ARNI, is poised to beat the current "gold standard" drug for treating patients with heart failure. Based on promising results, the FDA has given it fast-track status for approval. "The unique drug compound represents a paradigm shift in heart failure therapy," says the Clinic.
Early breast cancer patients usually have a lumpectomy followed by weeks of radiation therapy to prevent the cancer's return. A new type of radiation therapy can be done in a single dose while the surgery is in progress, focusing the radiation on the tumor itself, and could be just as effective as the current treatment.
Treatments or vaccines related to the health story that is dominating the headlines–the Ebola epidemic–are sadly not on the list, but Roizen says that's mostly because the list was created a little before it really dominated the news. Of the two vaccines and one treatment that drug companies have had in development for Ebola, Roizen is hopeful that at least one will be successful with the new rush to speed their clinical use.
Overall, Roizen says that he sees the overall pace of innovation in medicine is speeding up as a consequence of the major advancements in genomics as well general digital technologies and broadband capacities. On the flip side, there is a "countervailing" force slowing everything down: Not enough money is being invested in research today to keep pace with the potential.
"It's not that the total dollars have gone down, it's that they haven't kept up with the rapid expansion of opportunity," he says.