On just one day's notice, almost 200 people crowded an auditorium at Columbia University's engineering school on a Thursday evening in early October. Engineers, designers, and public health researchers were there to learn and brainstorm, and do so quickly. Every week has meant hundreds of new cases of Ebola in West Africa. Soon, that number could be thousands.
There are clearly no simple fixes to the Ebola outbreak. At a very basic level more money, gear and equipment, and medical workers are needed, and at the most high-tech, drug companies are now racing to test potential treatments and vaccines. But lower-level innovation is also in order–the kinds of simple design and engineering ideas that can make inroads quickly.
"The emphasis was on low-cost and quick. Don't come up with a five-year research proposal," says Columbia's engineering school dean Mary Boyce.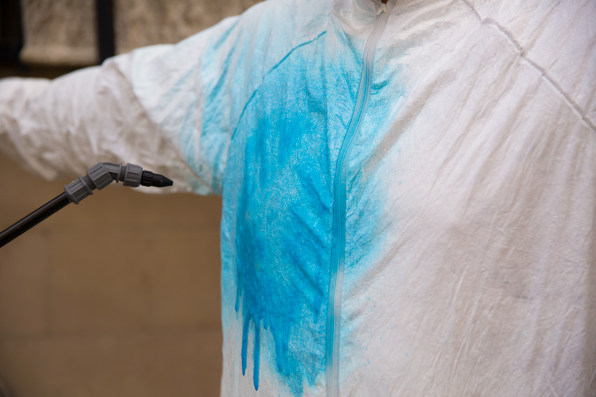 Columbia isn't the only institution interested in applying design thinking to the health and humanitarian disaster. On October 9, USAID, partnered with the innovation platform OpenIDEO, the CDC, the Department of Defense and the White House, announced its sixth in a series of "grand challenges for development" focused on crowdsourcing ideas for better tools to fight the virus. Anyone can contribute to the brainstorm, and the government hopes to begin funding the strongest ideas in a more formal challenge competition "in a matter of weeks."
In reality, the need for new ideas at this late stage reflects how little attention the world had previously paid to Ebola and other emerging disease threats. It's a bit similar to BP's Deepwater Horizon oil spill, a time when researchers, companies, and regulators rushed to crowdsource better oil spill containment and cleanup technologies only once in the midst of disaster. Personal protective equipment is technology that hasn't changed in a long time. (Tyvek hazmat suit maker DuPont's stock spiked in late September and early October on the wave of news of the worsening Ebola threat.)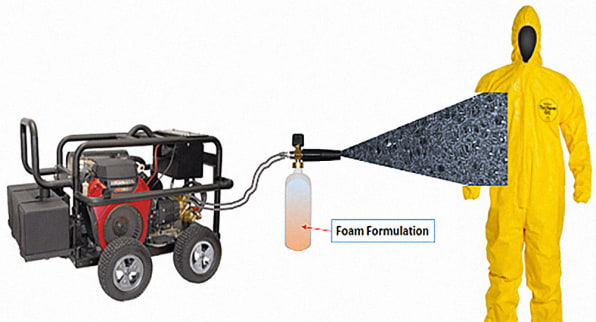 The ideas so far have run the gamut from simple to elaborate to dubious.
On the OpenIDEO platform, one user suggests adapting existing car wash technology to aid in decontamination and another setting up sealed-off "concrete canvas" medical tents, which can be erected in 24 hours. Or why not have doctors treat patients through arm ports, while sealed inside ATVs? One far more simple entry suggests a duct tape removal "tab" to make taking gloves off easier.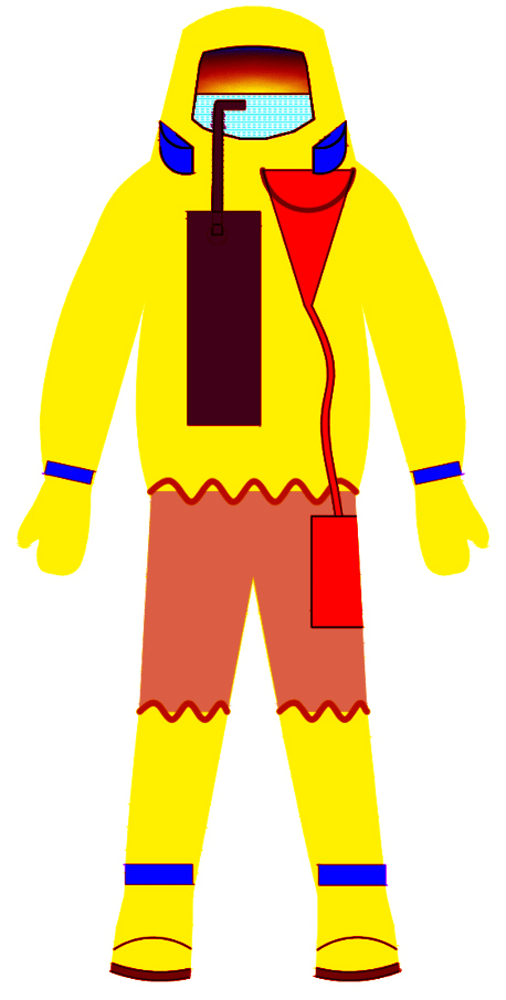 At Columbia, about a dozen teams are busy now prototyping their ideas, which include an "inverse" personal protection suit to be worn by the infected individual during transport to a medical facility and methods for creating safer and easier decontamination procedures by foaming liquid chlorine solution or making it more sticky. One team has even designed friendly aprons with West African-inspired prints, so that workers in hazmat suits seem less scary and intimidating. Previously, as Co.Exist covered, architecture students at Texas A&M University designed portable Ebola containment units inside shipping containers.
The bigger challenge will be less in thinking up or prototyping good ideas than in implementing them in the chaotic environment of the disease-stricken nations. After all, how many of those oil spill solutions actually went somewhere? Not many, and that was at least in part a failure of the open innovation process.
That said, the crisis is serious and anything that can help should be done. Do you have an idea? Here are just a couple of areas where the best inventive minds are needed:
The suits, masks, and gloves health workers wear are hot, uncomfortable, and heavy. The USAID challenge looks for "entirely novel or modifications to current equipment" to address heat stress, effectiveness, rapid donning and removal, and comfort.
Enhancements to both the physical "care environment" and procedures used in them are also needed–both for the benefit of the patients and their caregivers.
Tools are needed that improve diagnosis and care delivery, such as creating more efficient ways of transporting samples and communicating the results.
Better ways are needed to spread accurate, clear, and timely information about Ebola prevention and treatment, as well as combat misperceptions and rumors about health authorities that contributed to the epidemic's spread. USAID is looking to "enhance behavior change and encourage care-seeking."
Data collection and analysis tools that track resources, exposure, and containment strategies and inform decision-making are needed. USAID is also looking for tools that already exist that could be built upon and rapidly deployed.
Anyone can submit ideas on OpenIDEO and organizations can also fill out a form here if they think they can help in any phase of the program. It says submissions received by November 7 will be part of the first round of review, and there will be a second round reviewed for entries before December 1.