When Iñaki Berenguer started his first company, he followed the advice from his advisor Paul English, founder of Kayak.
It went like this: Wherever you go–cocktail parties, alumni gatherings, conferences, dinners, coffee shops, birthday parties–ask anyone you meet: "Who is the smartest, best person you have ever worked with?"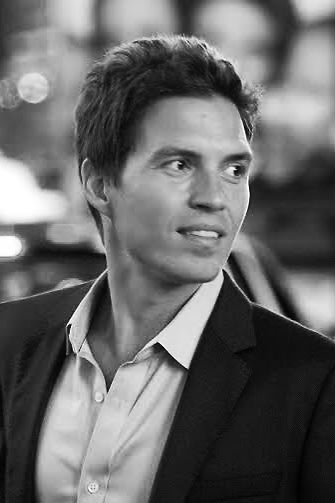 This is what English did to build Kayak, the upstart travel search engine, while competing against giants like Expedia with a workforce of thousands. Today, Berenguer does the same thing as CEO of New York-based data and telecom company Klink, but takes it a step further. He also asks his talent-search question on international trips, and asks friends and colleagues for referrals from around the world.
"Everyone has worked with somebody they know who is outstanding, but usually they say: 'Oh, I know this person, but he or she is very happy and not looking for a job change," Berenguer said.
His advice: Go out and try to recruit them anyway, even if they're not U.S. based. And fear not the U.S. immigration visa system–it's complicated but not insurmountable.
Berenguer knows intimately all about this (more on that soon). He sold his last company, a photo-hunting mobile app called Pixable, in 2012. His new venture, Klink, competes with the likes of Cisco and Microsoft, and Berenguer believes that finding the best talent worldwide is key for companies like his to compete.
"In the United States, there is the big war for talent. There are so many companies trying to change the world. There are 20 other companies in New York, just as ambitious as we are. But those companies are only focusing on the U.S.," says Berenguer. "I'm telling you there are very good people in Argentina, Spain, South Africa, United Kingdom, Singapore."
Most of Berenguer's 20 employees are U.S. citizens. And many were recruited by the asking of friends, colleagues, and strangers for the best or smartest people they've ever worked with. Yet, 40% of his staff are internationals on visas recruited from places like Bulgaria, Argentina, South Africa, and Israel.
Berenguer touts the wonders of the O-1 immigration visa, which is aimed at immigrants with "extraordinary ability or achievement." The O-1 visa allows U.S. companies to hire internationally quickly, if the "individual… possesses extraordinary ability" and has been "recognized nationally or internationally for those achievements."
When recruiting the best and the brightest, it's not difficult to meet those qualifications, Berenguer says. His hires have been university valedictorians, patent holders, PhDs, and have been featured in academic journals and media reports. One recruit was the 2010 winner of Google's Android Developer Challenge.
"You have to prove they are the best," Berenguer says. "You can't game the visa system. But since we're only looking for the best anyway, that has been an easy part for us."
Another tip: It also helps to have a great immigration lawyer.
Berenguer is intimately familiar with the 0-1 visa, because the Spanish-born entrepreneur sponsored himself to work in the U.S. on that visa. He now has a green card. A few of his employees are also on the H1B visa, but Berenguer says getting that visa is a more clunky process that can take as long as 13 months.
Berenguer is on the lookout for global talent because his company seeks to disrupt two different large sectors at once–telecom and big data.
Klink offers digital services for companies looking to instantly access all data available for potential and existing customers, the moment they call or email. The information is drawn from the company's own files and from publicly available data on the web, through social media services like Linkedin. Klink builds "customer relationship management systems" for companies seeking more insight and preparation for customer emails and telephone calls.
For example, if you were to call up your financial adviser, Klink would allow him or her to instantly access your portfolio, your employer, your spouse's name, and any pets or kids–all before you say hello.
"When someone is contacting you by email, you have time to check all their information, but unfortunately when somebody calls you by phone, you may be unprepared in the moment," says Berenguer, who has a PhD in engineering from University of Cambridge and his MBA from the Massachusetts Institute of Technology.
So far, his recruiting strategy has worked well for Klink, with recent hires from South Africa and Argentina.
In one case, Berenguer had asked a former MIT classmate who was the best person he's worked with, which led to an engineer in Argentina. Berenguer flew to Argentina to recruit the engineer, brought him to New York for a more in-depth meeting, and then offered him the job and started the visa process.
In total, the process costs Klink about $15,000, which includes the international trips and about $9,000 for the visa process, including attorney's fees.
"It's a significant amount but in the U.S. it's very normal to pay a head hunter between $20,000 and $30,000 and there's no guarantee the candidate would be outstanding or exceptional," Berenguer notes.
"To be successful at anything, the most important thing is to build strong teams, whether it's engineering or sales," Berenguer says. "It's about finding the best talent in the world."