"What people don't know about Bruce Lee is that he was an amazing philosopher," D'Wayne Edwards, the founder of footwear design school Pensole, explained on stage at Fast Company's Innovation By Design conference on Wednesday.
At 30, Edwards was one of the youngest design directors at Nike, designing shoes for the likes of Michael Jordan, Carmelo Anthony, Derek Jeter, and Roy Jones Jr. What people don't know about him is that his design style and career have been inspired by Bruce Lee.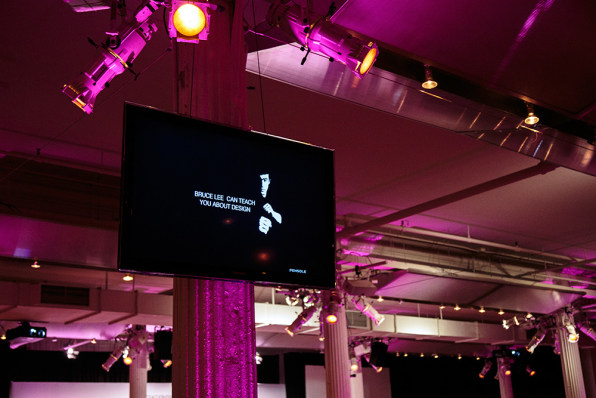 Pay attention to the philosophy behind Lee's martial art form, Jeet Kune Do, Edwards said, and you'll see several guiding principles that you can easily apply to your work. Here are just a handful:
1. Be "in tune with yourself and environment."
"Sometimes we get confused and think this is our company, and it's not," Edwards says.
2. Have "style without a style."
When Lee wrote this, he was talking about allowing his opponent's fighting style to influence the way he fought. Edwards uses the idea to think about projects. "We shouldn't go to any project with a conceived notion," he says. "We should let the project dictate."
3. "In order to taste my cup of water, you must first empty your cup."
Again, Edwards applies this nugget of Bruce Lee wisdom to discarding preconceived notions of what a design project will entail. When he designed a new riding boot for the 2008 USA Equestrian Team, he was working with a style that had been more or less consistent for decades. By emptying his cup, he was able to see how changing the inside material from leather to rubber would give the rider more control over the horse and build a screw system to adjust the height of the spurs.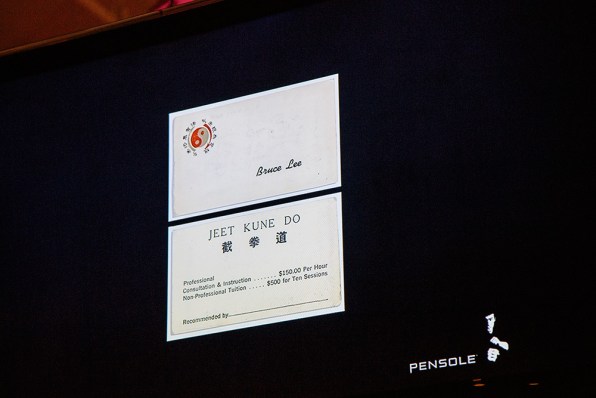 4. "Absorb what is useful, discard what is not, and add what is uniquely your own."
Edwards recalled this advice when New York Knicks forward Carmelo Anthony asked him to design a shoe that could make him quicker and more agile ("imagine having that as your design brief," Edwards says.) He ended up designing a shoe based on a jaguar, which, more or less has dimensions like Anthony, only horizontal.
5. "Success flows from dedication and self-knowledge."
The first job Edwards had in a design firm was as a file clerk. But the company had a suggestion box, and every day, Edward submitted the same suggestion—to hire him as a shoe designer. His persistence paid off when he was hired as a designer at the age of 19. "A simple pencil and some things I learned from Mr. Bruce Lee helped me have a pretty successful career in this industry," he says.