It was long road getting here. We received 1,587 submissions from around the world. From that, we pared entries down to 53 finalists. And from there, our esteemed panel of judges fiercely debated, voted, stalemated, and debated again to reach a consensus on the top 10 designs of the year.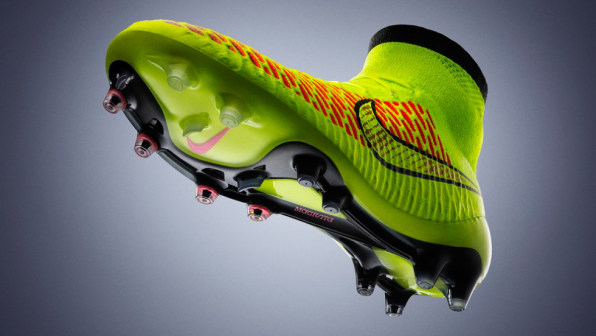 By Nike
The first major soccer cleats to rise above the ankle, Nike's Magista boots feature Flyknit technology, precisely engineered yarns and fabric. They are designed to echo the ligaments that connect the lower leg to the foot, allowing for greater comfort and ball control.
Our judges appreciated the newfound innovation from an old-world knitting process and the boldness of rethinking the soccer cleat's form factor. They also liked that Nike timed Magista's release to coincide with the World Cup.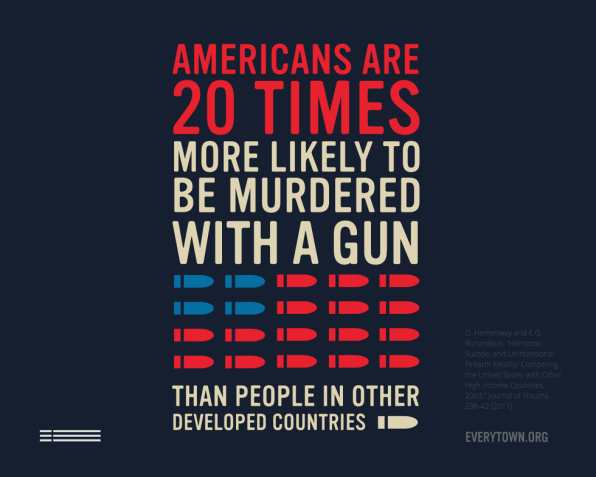 By Purpose and Everytown for Gun Safety
Purpose and Everytown, an advocacy group with more than two million members, visualized disturbing statistics in a powerful anti-gun violence campaign. Judges were pulled by the overarching feeling and theme that it communicated, and saw Everytown for Gun Safety as an effective amalgamation of storytelling, marketing, branding, and packaging to capture the emotional impact of an important public safety matter.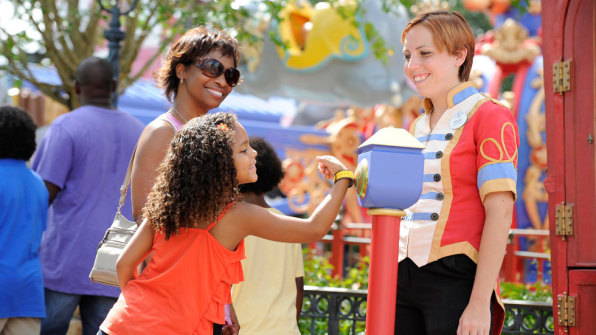 By Walt Disney Parks and Resorts
Walt Disney World Resort enters the 21st century with an overhauled vacation-planning system that includes MagicBands–personalized, colorful smart bracelets that check you into your hotel rooms and let you pre-order meals via mobile apps–and a FastPass+ system that helps cut wait time for pre-booked rides. MyMagic+ was a rarity among judges in that it won in an immediate, unanimous decision. That's no doubt because it's a peek at a smarter, more automated future, with applications beyond the theme park.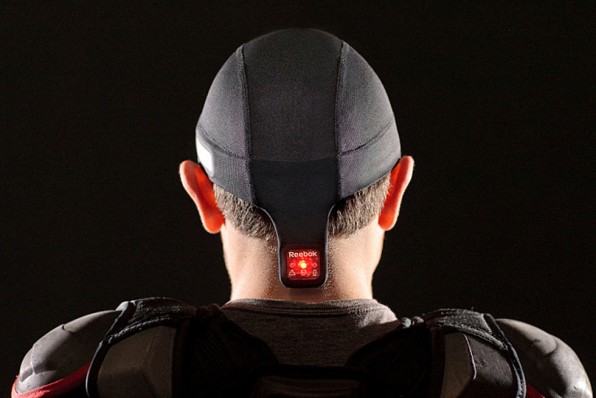 By Reebok and MC10
This skullcap embedded with sensors lights up when it detects dangerous head injuries in athletes, tackling one of the sports world's most difficult problems. While our judges were quick to point out that the Checklight wasn't a preventive measure to the problem of concussions–which may in fact be an impossibility–it was deemed an "effective response" and an important first step toward addressing head trauma.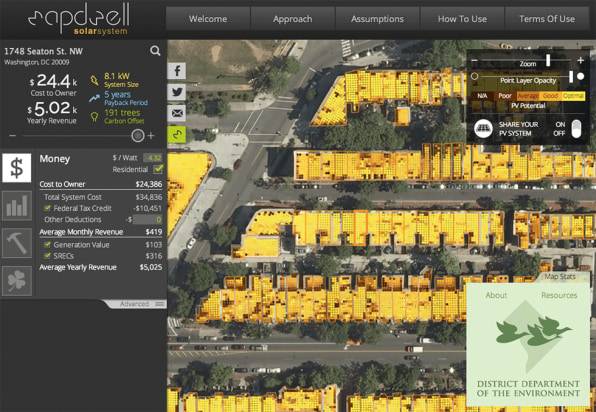 By Mapdwell
Mapdwell's web-based Solar System platform helps users design at-home solar energy systems: it visualizes the costs and benefits of installing a solar roof by layering information about tax credits and carbon emissions savings onto a topographical map of roofs, and helps determine the most efficient spots for panels. Our judges were smitten by its intuitive user interface, which crunches lots of data to become usable, business-forward, and most importantly, relevant to you.
By BioLite
Excess heat from this stove is converted into electricity, which provides significant fuel savings in developing nations. Our judges pointed out the benefits were even greater. It provides a safer way to burn a fire and a gathering place for families. It might even challenge gender norms of who is expected to maintain a fire–usually women in charge of cooking–if fire is linked to energy rather than food.
By Sean Follmer, Hiroshi Ishii, Daniel Leithinger (MIT Tangible Media Group)
One day, you could high-five your kid from across the globe, using MIT's shapeshifting display, which makes digital information tangible. Our judges saw this core idea as quite powerful, even if it wasn't yet a commercial product, since it's the foundation for a solution to one of the greatest challenges of our time: connecting our analog selves across the digital divide.
By Nicholas Felton
Created by the life-quantification guru behind the Feltron Report and the Facebook Timeline, Reporter takes seemingly immeasurable aspects of daily life–your habits, locations, relationships, and more–and tracks them via daily quizzes to create a data-driven self-portrait. Judges noted that Reporter consolidated a lot of information into a clean, painless UI that might just be good enough to convince you to track every mundane aspect of your life.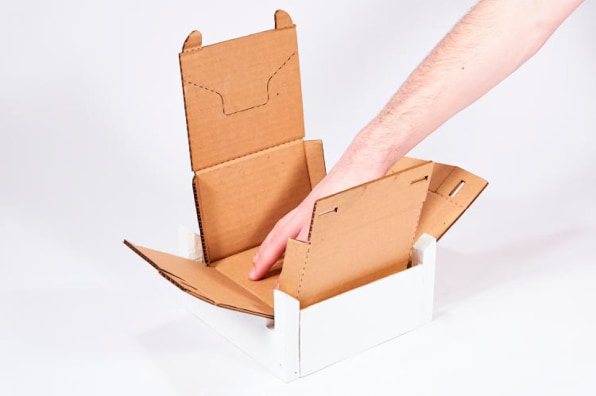 By Chris Curro and Henry Wang
Cardboard boxes practically assemble themselves with this design, which also uses 15% less material than a traditional box for less waste. Judges thought that the winner epitomized what's great about student design–that two college kids could develop a solution that big companies miss, with a small idea that could have a very big impact.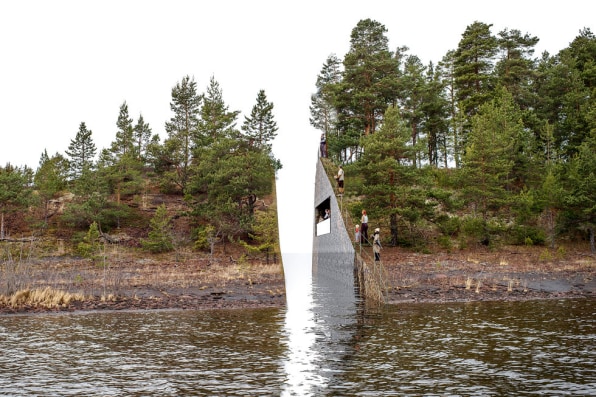 By Jonas Dahlberg Studio
Norway's Utøya island will be cleaved in half, to commemorate the 2011 massacre there. From an underground station, visitors will see victims' names inscribed on the other side of the island.
More From The 2014 Innovation By Design Awards And Conference: