Peter Platzer, CEO of Spire, a fast-growing space and data startup with a team of 30, has not fired a single employee in his company's two year existence–and that's by design.
The company has no staff organizational chart. And employees have never gotten a performance review. So how does he do it?
The physicist turned hedge-fund quant turned entrepreneur draws from his other job–career coaching Harvard Business School students and graduates. All Spire employees get year-round career coaching to make sure they continue to be passionate about their job duties. Platzer has honed the Spire's employee culture around a simple premise: "The more time you spend in activities you enjoy, the higher your career success," says Platzer, who has worked as a career coach with business-school graduates for nearly 14 years.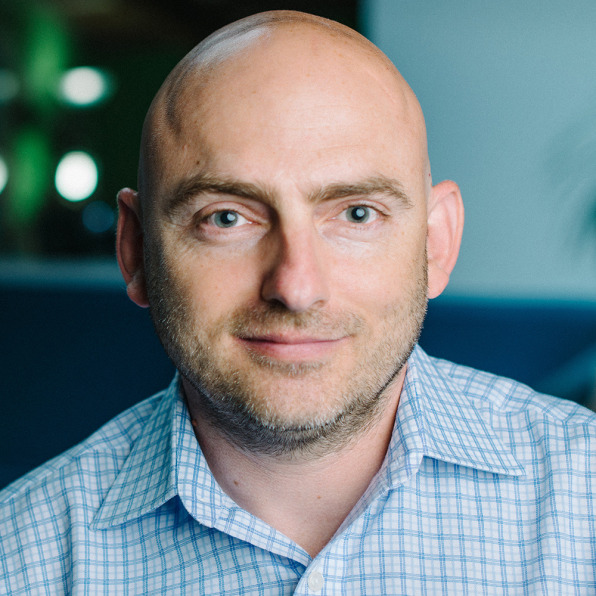 Career coaching has been especially useful for this tech company, which depends on finding and keeping high quality engineers.
The San Francisco startup makes so called nanosatellites, which are small enough to fit in your hand. The company contracts with companies like Elon Musk's SpaceX to shoot the satellites into outer space. The satellites collect data for companies by closely monitoring the three-quarters of the planet, mostly covered by oceans, that tend to be under-served by current satellites. So far, they've launched four satellites into space and are working toward launching 50. The data sent down can track anything from airplanes and barges at sea to Somali pirates and illegal fishing.
With so many engineers on staff, Platzer wanted to come up with a way to keep them engaged, happy, and productive. Platzer's employment strategies are based on performance trends he has witnessed at larger companies, he says. Generally, if employees stop rising through the ranks, they start to feel as though they're not doing enough on the job, which can affect performance. This goes for engineers especially, Platzer said.
"For engineers to rise in the organization it means they have to become a manager. But some of them may hate managing and do it just to get ahead. Then the company loses a great engineer and gains a bad manager," Platzer explains.
To prevent those kind of mismatches, Spire asks employees to undergo a lengthy career test designed by CareerLeader, a tool often used on university campuses to help students. The test takes 90 minutes, has more than 200 questions, and helps employees figure out their long-term career goals and aspirations.
On top of that, four times a year, employees complete a "career progression discussion" that Platzer designed to ensure that skills and job duties are a good fit for each employee. He wants to make sure employees enjoy what they're doing and feel satisfied about their growth on the job. Spire asks employees what they like best and least about that job and what new skills they'd like to pick up in the next three to six months, among other questions.
"We use these questions to address what is not going very well and see how can we fix it," Platzer says. "It's rare that someone screws up in an area that they're passionate about. People generally screw up in areas they don't care about."
Platzer said this strategy has helped him find ways to avoid firing employees whose performance waned. In one case, Spire had a newish hire who was adept envisioning interesting potential clients who would use their technology in inventive ways, but he was not so good at following up and actually closing the sale. "I was getting increasingly frustrated, as he wasn't following up on sales. And he was seeming unhappy," Platzer says. Platzer he didn't want to fire him, because he really valued that employee's "incredible creative approach in doing things nobody else can do."
So he had the employee go through the career-coaching process. The employee learned exactly what he didn't like about his job duties. And Platzer said he was able to rejigger the employee's job duties, moving him away from some of the process work. And the employee started "developing beautifully," Platzer said.
"He's gained significantly more self-awareness about some of the stuff he didn't like doing, but now he also realizes he needs to do it, so it doesn't jeopardize his career," Platzer said. "And he is bringing in very creative deals for us."
All this has made for a more employee-centric corporate culture at Spire where, so far, nobody has been fired. And employees seem to like it. In a recent review of Spire on glassdoor.com, a website that allows employees to give and get insight into working at a companies, one anonymous reviewer raved about "no performance reviews."
"Instead, we do career coaching and make sure our passions are in line with what we're actually working on. It's changed my mind about corporate structure completely," the reviewer said.