Showtime Networks CFO Christina Spade spent much of her ladder-climbing career adhering to advice she gives younger employees: Speak up, and don't be afraid to share your point of view.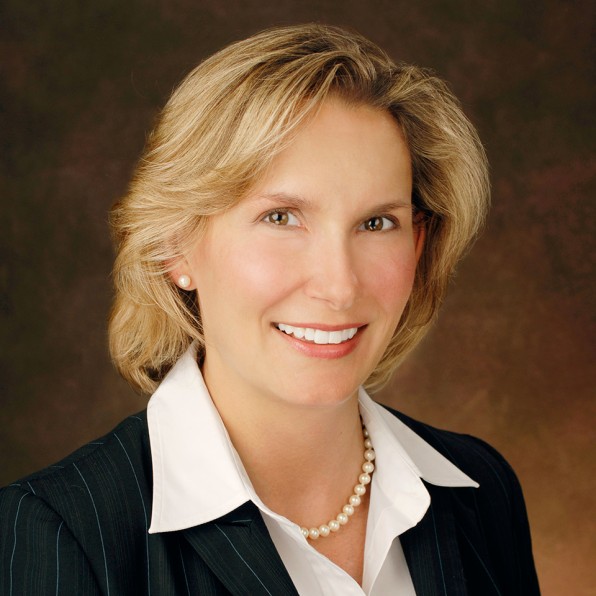 But now that she's at the top, managing some 70 people, she has very different advice directed at entrepreneurs in the executive office: Embrace the power of silence.
Spade said she spent her entire working life making sure her voice was heard mostly in the accounting sector, where men often dominate many top roles. So in her first months back in 2012 as the new CFO at Showtime Networks, she felt comfortable taking center stage at meetings.
But, she learned that things are different when you're an executive. It's tough to find employees who are willing to give managers honest feedback. Often they're trying to anticipate managers' thoughts. And it's even tougher to get good feedback on how the person at the top is doing.
To get around that, Spade had started asking employees directly to give her an "honest assessment of what I can do to improve."
And one day, she got an unexpected criticism. She was told she "talked too much" in meetings. This gave her pause.
The thing is, you don't get to the executive office without having a few opinions, Spade said. And she certainly gave hers in her over 15 years at Showtime Networks. She also spent years in auditing at PricewaterhouseCoopers in its entertainment, media, and communications practice.
Learning to be a better listener took some practice. But Spade said she quickly realized the value of silence, as it encouraged her colleagues to get more engaged in discussions. And it ultimately helped her arrive at better decisions.
"It was eye-opening," Spade says. "I found there's just as much power in listening than in speaking out right away."
Spade said she now holds her thoughts–not necessarily giving up on them, but delaying them until the end of a meeting. That has meant more voices and ideas being thrown around in meetings, compared to when she had dominated them.
This came in handy, recently, when she was looking at replacing a budget tool for the network. She knew her team was "split down the middle" when it came to what the new budget tool would be. So Spade called a meeting with team members who she knew had the strongest differing opinions, asking them to discuss the benefits and problems with each.
Spade said that she was able to get a better idea for how the team members actually use the budget tool by listening to them talk it out before she weighed in.
"I didn't express my views until after everyone spoke and it made for a more collaborative decision-making process with buy-in from everyone on the team," Spade said.
One key component for silence advice to work, Spade says, is for chiefs to pack the room with the smartest, most talented colleagues possible.
"If you surround yourself with talented people, people who are smarter than yourself, it really works," Spade said. "Because if you have to do it all yourself, you're going to fail."
Spade says she still advises her younger employees to work on developing a communication style in a way that allows them to get their points across in a non-confrontational way.
"There's this level of inhibition when you're younger," said Spade, who gets frustrated when younger colleagues send her post-meeting follow-up notes with great ideas that could have been discussed during the meeting. "I'd rather have to tell them 'you're talking to much,' then say 'you have a lot of great ideas; you should really speak up in the meeting."