The great German writer and realpolitik statesman Goethe once said "talent is nurtured in solitude." The only way to achieve true creativity, then, was to become "a child of solitude."
But in our culture of constant connectivity, is solitude still needed, let alone possible? And when creators come down to Earth via Twitter, Facebook, and email, making themselves more publicly accessible than ever before, is there any hope for pure, untempered creation? Has the Internet made writers, painters, architects, and scientists more successful because they can reach a wider audience, or has all that white-noise hamstrung the very value these people are known for: creation? After all, what is art now, aside from the random expressions of everyone?
"It doesn't matter what social media you're plugged into, or what's going on," counters Neil Gaiman. "At the end of the day, it's still always going to be you and a blank sheet of paper, or you and a blank screen. My process as a creator is always the same. You write the thing you want to read. And you go on from there."
Gaiman, a bestseller today, started out the way many other hopefuls did: as a journalist. That experience, he told me, gave him the "magic right to ask questions" from other successful creatives. "How you do it," and "how do you survive?" Gaiman confesses that he lied on his resume to get work–back in the pre-Internet days you could do that–leapfrogging from job to job, writing fiction in any spare time he found. That was his mountain to climb, he says, and each time a short story got picked up and published, it brought him closer to the summit.
Today the horror legend appreciates connectedness, chatting with fans online, a back-and-forth that he says has helped him inform and influence his writing.
"I have 2 million Twitter followers," he says, " but those 2 million followers are not going to do anything to get my stories written for me. They're great fun to talk to–for distraction."
This may sound anathema to the writer as apostle of solitude. Gaiman says, gabbing online helps him when he's stuck. Earlier in his career, he'd play solitaire when faced with writer's block. Now, "I talk to Twitter, retweet and comment on a couple of interesting things, answer a question, and then feel not as lonely as I did 10 minutes earlier…and I cheerfully go back to work."
So: Gaiman uses the distraction of distraction to escape his own distraction. And the quick jolt of human contact gives him the courage and confidence to get back to filling blank pages.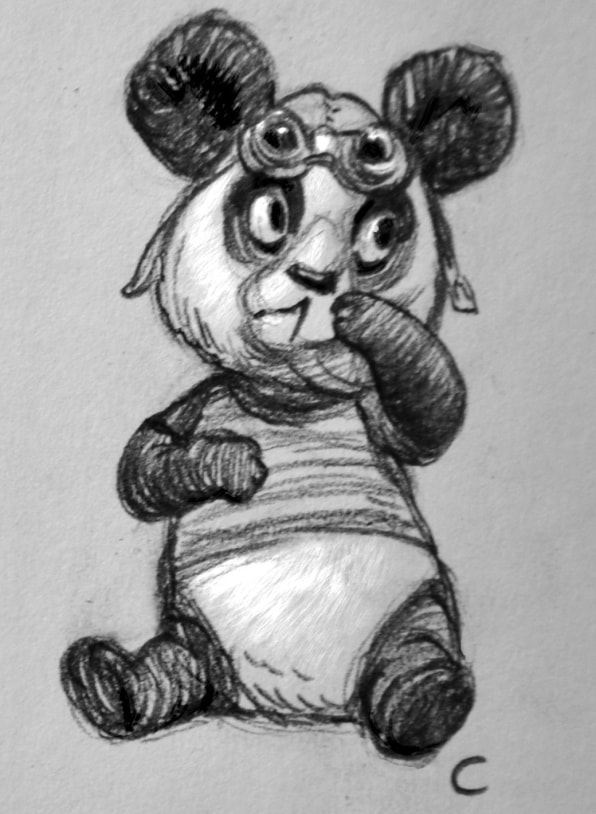 Just weeks ago, the British-born author celebrated the launch of a licensed toy based on characters from his story Chu's Day. And where did this idea originate? Twitter, of course. On a whim, earlier this year, Gaiman posted that he wanted to create a toy. The hive mind responded. Fans suggested that the author team with Squishable, a company known for crowdsourcing plush toys. Quickly sensing market interest, Aaron Glazer, one of the founders of Squishable, decided to tweet to Gaiman.
"Next thing you know, Neil tweeted back saying sure, and he'd set something up with his agent," says Zoe Fraade-Blanar, Glazer's partner, and one of Squishable's cofounders. "And, well, now we have a Chu." Sales have been strong, Fraade-Blanar says, and despite an unorthodox start, Gaiman's "one of our best licenses."
Gaiman's mega-popular series Sandman debuted in 1989; since then, Gaiman has released dozens of books and graphic novels. But readers have perhaps never been so fickle–or have such short memories. That's because the market is flooded with self-styled "writers."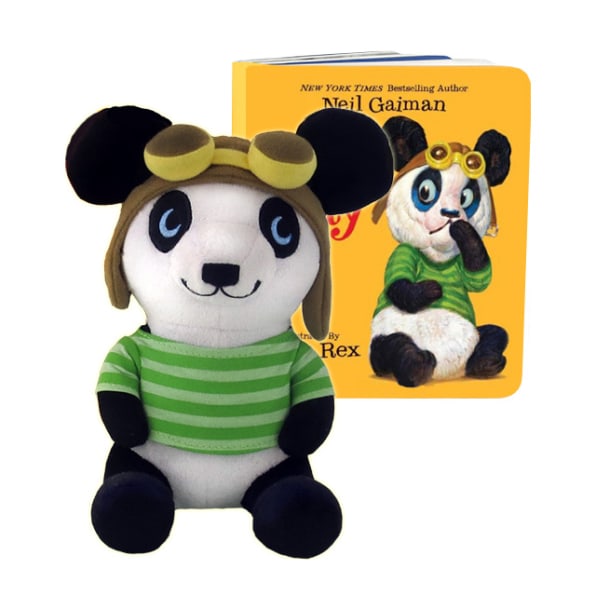 Fran Lebowitz described the syndrome perfectly in her Martin Scorsese-directed documentary Public Speaking: "There are too many books, the books are terrible, and it's because you have been taught to have self-esteem." Everyone's invited to the writing party online. Gone are the days when almost no one was invited, when Hemingway was ridiculed because he wasn't "literary" enough–too reportorial many said, not a real writer; now he's considered one of the best to ever put paper in a typewriter. We're living in a strange time: everyone can be a writer, and there's never been as many avenues to be published. And yet, making money off one's talent, or getting noticed at all, is still the biggest serious problem, web or no web. It's still the New York Times Book Review that gets a book noticed. And nothing gets better results than a good marketing team from one of the five big publishers.
Gaiman puts it simply:
There's never been a magic formula for people that wanted to write. The point is if you're a young writer working on your first novel, you're doing other stuff to support yourself. That's always been the way. And if you're a young writer working on your first novel, the chances are your first novel will get rejected. By and large, a lot of them are, and some of them get rejected 150 times. And sometimes we get the news about the Harry Potters of this world. I think Dune was rejected by 25 to 50 publishers. Eventually, somebody said yes. This is all you need.
Amazon has been accused of scrubbing the titles of Hachette authors from their site. A feud that's turned the book world into a civil war. It has also roused the writers against the companies distributing their work. Gaiman, whose wife Amanda Palmer has a book coming out on Hachette in November, has been something of a lightning rod. But he cautions that he was misquoted in a June interview with Salon.
"What I actually said was right now, what's going on, at least to my understanding, is confidential negotiations that nobody is allowed to even know," he reveals. "My upset with Amazon is I think they've handled this thing particularly badly, and I think whatever they have done, if they have done it to Hachette, in terms of removing the ability to pre-order books, is stupid. Because it doesn't make it look as if they're targeting Hachette. It makes it look as if they're targeting these authors."
This sentiment is shared by other known names. Malcolm Gladwell recently complained in the Financial Times that Amazon is "sabotaging" writers. Gladwell and Gaiman are both Hachette authors, as are J.K. Rowling and David Baldacci. The dispute isn't about e-book prices being lower, it's about which authors get digital shelf-space–ultimately what all writers need is marketplace exposure. The collapse of book chains like Borders, and the failure of mom and pop retailers have paved the way for this situation where "Amazon is the only store in town," Gaiman comments. "What does that do for the book industry and publishing when there's only one place to buy the product?"
Gaiman, his glass half-full, even if rimmed with salt, says that publishing is going through it's own Napster-like music moment, and creators will have to find a way to make a living. And some will. Gaiman, like all accomplished writers, wants to understand the new culture we're in, and use its cross-currents creatively. But he also wants to protect his uniqueness.
Perhaps, this noisy environment will lead creatives to remove themselves from the machine, and focus on what they're good at: the work.