What do you think about when you consider the many hassles of traveling?
Is it the expense? The lengthy security checks? The lack of leg and lap room? Or maybe it's the delays. Reclined seats! For some, the agita starts before the bags are even packed–in the planning phase. And that can be true for pleasure trips, too.
"As a consumer, I was frustrated with the whole experience," says Stephen Gotlieb, cofounder and CEO of Pintrips. Back when he was studying at UC Berkeley, the Belgian native remembers trying to book a trip for his parents to visit. The time difference between California and his parents' home in Israel was a particular pain point. "I would do research during the day," Gotlieb explained, but by the time they would see his suggestions for flights, it would be the next day, and often the information on pricing would have changed. "It was a disaster," says Gotlieb.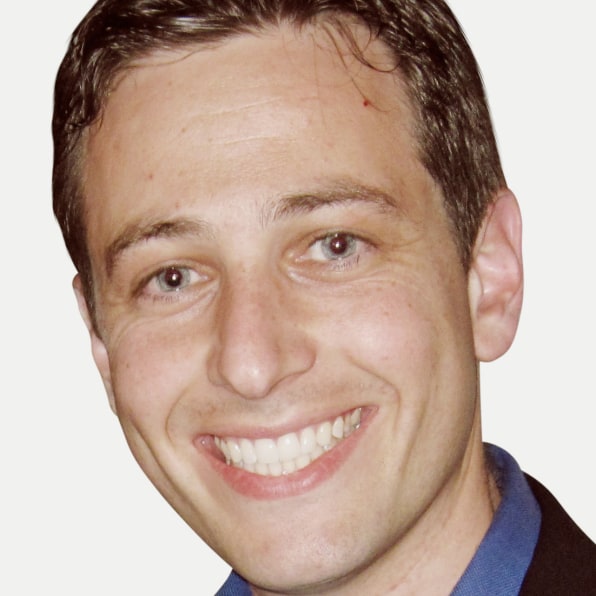 Thanks to a "very entrepreneurial" MBA program, Gotlieb was able to turn his frustration into a business plan. Actually, says Gotlieb, who began his career as a structural engineer, "I was playing with a couple of ideas." The one that stuck and would serve as his student project over four years ago, was a nascent version of Pintrips–then called Flytracks. Initially it was built to keep track of air fares, but by the time it launched in private beta two years ago, Pintrips was aggregating flight information from multiple carriers and other price comparison platforms in real time.
Collaboration and personalization were key to the evolution of Pintrips, says Gotlieb. As he recalls from trying to plan his own family trips, it was important to have one place that pulled all potential selections together so multiple travelers could compare notes and pick the most convenient and cost-effective flight for all. He wasn't alone. Gotlieb says Expedia veteran and Pintrips founding team member Timothy O'Neil-Dunne was dealing with price and personalization challenges "for the past decade."
While there's no shortage of super-sized comparison platforms like Priceline, Hotwire, and Kayak, the newest players in the space have honed their focus to compete with the establishment. Take Hipmunk, which aims to eliminate (some of) the agony of flying by displaying search results in order of number of hours spent in the air and on layovers and the number of stops. Or Stayful, the site which lets you bid for boutique hotel rooms a la eBay.
Yet none of the newbies has truly solved how to deliver results to your queries that are both personalized and predictive. Gotlieb says Pintrips is getting closer. The platform currently partners with a full complement of airlines from American to Virgin, as well as Orbitz and Expedia, among others. And Pintrips just announced a partnership with Skyscanner, an international travel search engine in more than 40 markets, 30 languages and 70 currencies. Analyzing Pintrips' user data revealed that members plan between five to six trips per year and spend time scouring an average of six sites to comparison shop.
The software for Pintrip's Dynamic Pinning feature, which allows users to pin flights from anywhere on the web onto a personal dashboard on its platform, uses machine learning. If a flight's departure time changes by even a few minutes, Pintrips' engine will still show that flight to the customer. Likewise, if a customer is pinning lower-priced fares, the software will keep track. In other words, the more a user pins, the smarter Pintrips is getting at predicting what to serve up next. Though he's quick to point out that Pintrips isn't a recommendation engine yet, "Dynamic Pins is all about seeing information about any flight from a user's eyes and understanding what parameters in the data truly matter and are worth tracking," says Gotlieb.
If you build a platform that delivers full array of relevant selections on a personal, password-protected page, Gotlieb believes customers will come. "With itineraries they are interested in," he explains, "They will come back with the idea of picking up where they left off yesterday." This he believes, will not only increase the rate of browsers becoming dedicated members of Pintrips community, but also decrease the "look to book" ratio which is one of the industries biggest problems.
Think about all those flight plans abandoned because a price was too high, or a departure time wasn't convenient. Gotlieb says Pintrips' ability to capture consumer behavior and intent puts them in excellent position to make more deals close. It also puts Pintrips in a revenue generating position, he says. Right now, the company is "heavy" on affiliate revenue and what is generated from ads. Gotlieb says that a move to become a recommendation engine will allow them to offer airlines and aggregators another way to target consumers that is much more personalized–and potentially fruitful–in a way that banner ads are not.
Beyond that, Gotlieb is required to stay mum on revenue and user numbers as Pintrips is currently involved in a trademark infringement suit brought by Pinterest. The social media scrapbooking site is claiming that Pintrips is posing "unfair competition and trademark dilution" of its name. In January, Pintrips fought back, filing a motion for dismissal, filed in the U.S. District Court for the Northern District of California. Though the motion didn't pass, U.S. District Court Judge Richard Seeborg said Pintrips isn't violating the law by using a "generic" term: "pin."
While the lawyers duke it out over the semantics, Gotlieb is sticking to developing his vision. A mobile version of Pintrips is in the works, he says, and should debut in the next few months. "[Mobile is] very practical for the industry," asserts Gotlieb, but admits there are plenty of challenges to develop a fully functional tablet and smartphone platform. When Pintrips does, he's convinced, "It will have a big impact."
Now, that doesn't sound too painful, does it?