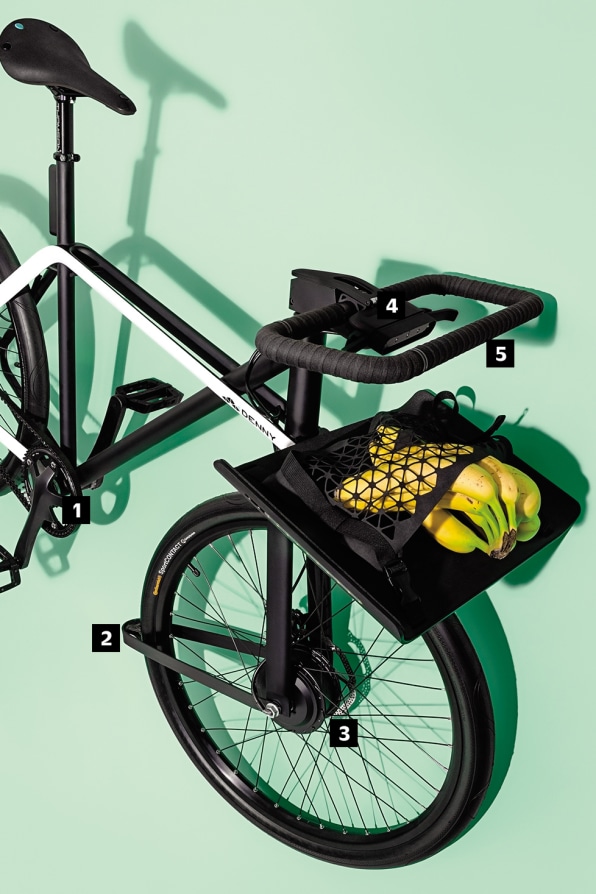 Denny
By Teague + Sizemore Bicycle
Seattle
"Our goal was to give Seattle commuters a choice," says Roger Jackson, a Teague creative director. "We had to challenge the car for security, safety, and convenience." The bike will be sold nationwide in 2015.
The Key features
1. A belt drive, instead of an oiled chain, makes the bike cleaner.
2. Rubber-bristled fender brushes sweep water off the tires rather than just block the spray.
3. Electric-powered pedal assist turns on automatically to help riders tackle Seattle's notoriously steep hills.
4. Lights illuminate when the bike starts to move and brighten as the sky darkens.
5. Removable handlebars form a sturdy U-lock so riders don't have to carry extra security.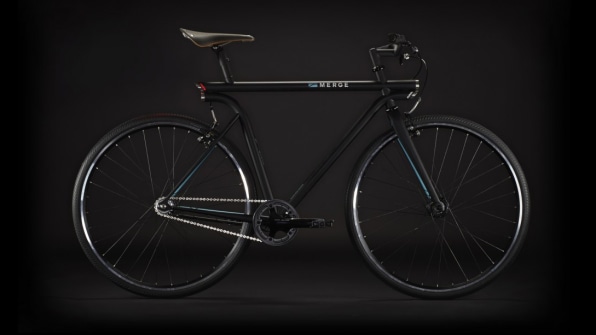 Merge
By Pensa + Horse Cycles
New York
Typical bike accessories such as rear racks are difficult to remove and replace, and they get in the way on the city's crowded streets. Here, they retract into the frame when not in use.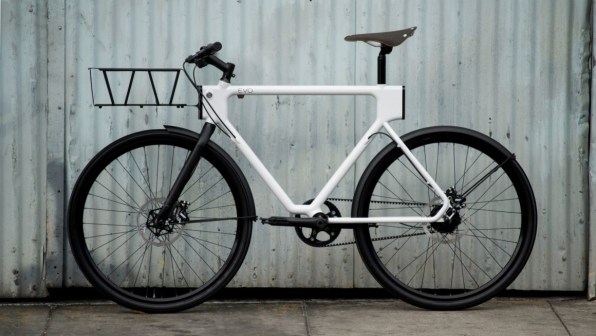 EVO
By Huge Design + 4130 Cycle Works
San Francisco
Inspired by the truss construction of the Sutro Tower, the EVO balances heavy loads on both front and back so a cyclist can easily carry anything from groceries to a surfboard.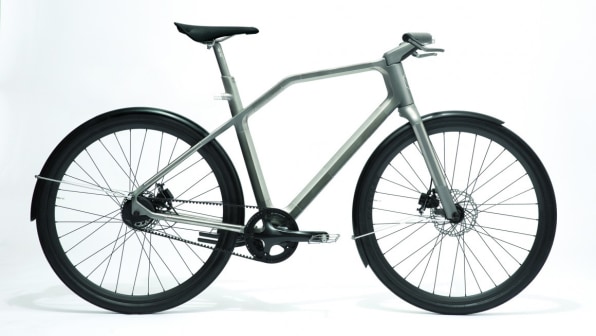 Solid
By Industry + Ti Cycles
Portland, Oregon
For a city in which anyone who wants a bike probably already has one, this
Bluetooth-connected ride is a ploy to convert the nonbelievers. One techy perk: GPS–driven handlebars buzz to direct a cyclist to make a left or right turn.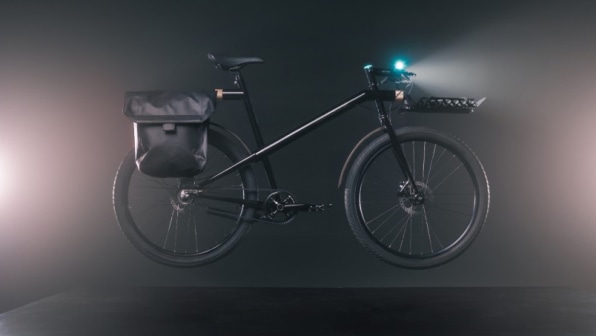 The Blackline
By MINIMAL + Method
Chicago
Extra-tough tires can stand up to ice and potholes, and the wheel hub was originally created for the rough roads of rural Africa–all so the bike can "mirror the grit and determination of all-season Chicago riders," says MINIMAL founder Scott Wilson.