A new generation of virtual assistant–think: child of Siri–will fundamentally change the marketing landscape, according to new research from Mindshare UK's Future Media Lab and Goldsmiths, University of London.
An estimated 170 million wearable tech devices could be in use as soon as 2017, according to a recent estimate by IMS Research. Yet while virtual assistants (VAs)–a "smart" character or system delivering information and recommendations to a user based on data gathered from that user's wearable tech devices–will become mainstream soon after, few if any brands are yet to consider the implications.
"In a short time, VAs will cause massive disruption to the ways we all live," Dr Chris Brauer, lead researcher at Goldsmiths, University of London suggests. "They will integrate themselves into our lives, correcting our behavior, alerting us to and protecting us from danger."
And, according to Mindshare research director Jeremy Pounder: "VAs will fundamentally change the marketing landscape."
The joint study–based on expert interviews, a month spent observing volunteers using a range of different devices simulating what VAs will do, then quantitative research–set out to investigate what next generation of VAs will look like, what people will want from them and how they will be used.
Initially, a variety of different VAs are likely to be used for different sets of data, according to the findings. And the aspects of our lives consumers believe will be most likely to benefit are related to our health, finance, friends and family, environment and purchasing recommendations.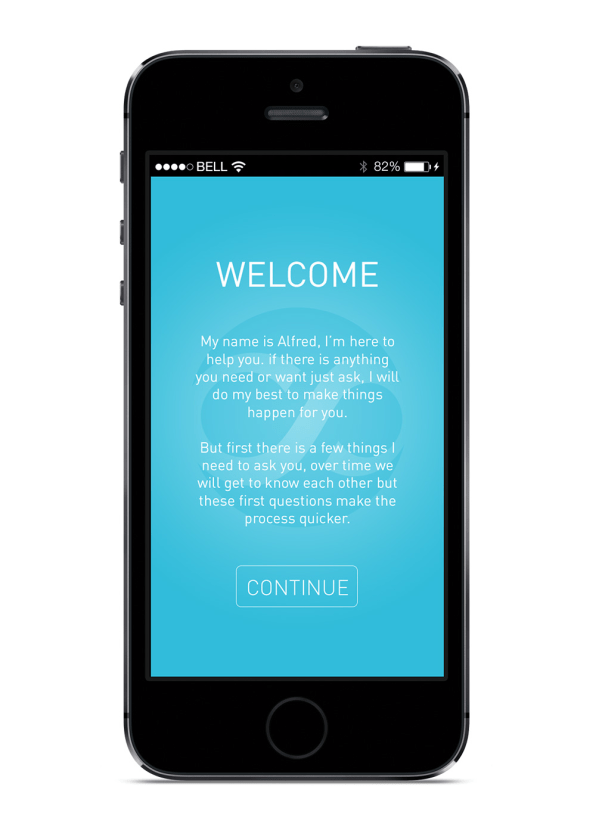 Though the smartphone is most likely to house the first wave of next generation VAs, later iterations could well take a variety of different shapes or forms, however– and not necessarily a watch.
Furthermore, VAs are likely to be modular systems enabling users to select bolt-ons most relevant to their needs, the study suggests.
And with just 18% of those surveyed interested in paying for a VA–a free advertising-supported VA was the most popular model, favored by 46%–there are likely to be a number of new advertising opportunities, including brand content and sponsored links.
"Someone worried about their cholesterol, for example, might choose a cholesterol-monitoring bolt-on to a health-focused VA which could be provided by a cholesterol-lowering spread, like Flora," Pounder explains.
"The potential is for VAs to become most people's entry point to the net–a place for sponsors' messages as well as organic recommendations," he adds. The upshot being the VA would also provide another mobile content channel.
New challenges for advertisers loom large, however.
"A VA won't just be feeding you your personal data, but developing its knowledge about you through that data and how you use it to make recommendations. And it is likely these recommendations will be based on price points and product benefits which will drive rational decision-making," Pounder warns.
So where two products are similar, the lower ticket items will be higher up the shortlist.
Not that this will necessarily lead to a decline in the power of brands, he quickly adds: "When you consider current consumer behavior using price comparison web sites for insurance, for example, it's clear people don't always go for the cheapest option." Brands still count, but advertisers will need to capitalize on VAs and the contextual software they will employ to stand out, stay relevant and cut through.
Another challenge likely in a world where consumer choice is increasingly directed by data-driven VA recommendation, is the potential advantage this could give established names over newer, lesser known brands.
Consumers appear interested in the benefits of using VAs with 62% of smartphone owners surveyed interested in owning one. Retailers, too, were enthusiastic with 69% of those surveyed interested in how VAs might give shopping recommendations based on a user's specific request for deals.
Looking ahead, then, the findings suggest the rise of the VA will happen. The question is, how soon?
VAs will cause mass disruption of the customer journey with huge impact in particular on retail

Armed with growing volumes of VA-amalgamated data about many aspects of their life consumers will make decisions more rationally, less emotionally

Where purchasing decisions are driven by rational decision-making, commoditization of brands will pose a growing threat

As data-driven marketing comes into its own, the VA will become an increasingly powerful brand communication platform

VAs won't just be a mobile medium, however. Brands will also develop a variety of ways to use them as an engagement tool