When trusted certification systems gain high adoption and recognition, they provide an effective incentive to encourage companies to be more socially responsible: the ability to brag about their certified status on their packaging or marketing and sometimes charge higher prices. We've seen that with fair-trade coffee and LEED-rated green buildings.
At a time when more attention than ever is being paid to the gender pay gap and the paltry number of female CEOs who helm Fortune 500 firms, a team of women business leaders now wants to have the same type of success with a new certification system for gender equality in the corporate workplace. Their goal with the system, called EDGE, is not so much to increase a certified company's appeal to consumers (though that might be a side effect)–it is to give a firm a leg up in recruiting top talent of both genders.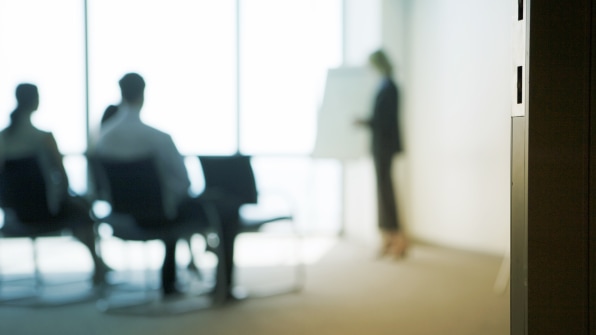 "We came together to think of effective ways to close the corporate gender gap," says Aniela Unguresan, a co-founder of the Switzerland-based EDGE Certification Foundation. "We came to to a common conclusion that only what gets measured, gets done. With gender, it will not be any different."
The goal for EDGE, which officially launched at the World Economic Forum in 2011 but only in the last year certified its first companies, is to provide a common method for global businesses to set goals and assess their progress towards gender equality, regardless of which country or sectors they happen to work in.
While some regions and countries, like France, already have national certification systems, EDGE is the first tool meant to work globally, according to Unguresan. Among the first handful of companies to gain certification include a bank in Mexico, a pharmaceutical distributor in Poland, and the Switzerland offices of two global companies: Ikea and Deloitte. Recently, L'Oreal USA became the first certified business in the United States. Overall, the group says it's now working with 60 companies in 14 industries across 29 countries.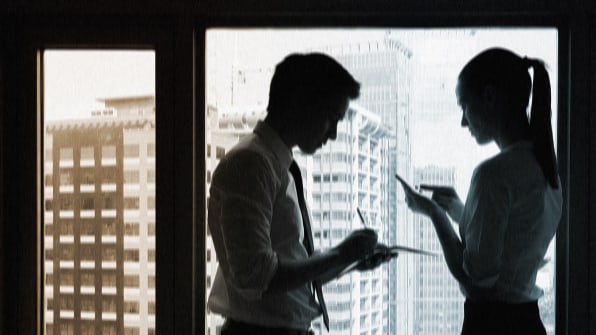 At first glance, it seems like it would be hard to compare the workplace practices of a makeup company in the United States with a bank in Mexico. So EDGE relies on measuring whether a company is improving compared to where it started. Its assessment tool helps companies examine their policies and gather quantitative and qualitative data–including employee surveys–that gauge five measures: equal pay for equivalent work; recruitment and promotion; leadership development, training, and mentoring; flexible working; and company culture.
After an internal assessment, the company creates an action plan for making progress, and then it applies to an independent third-party body to be certified at one of three levels. The lowest simply says the company is committed to equality and has an action plan. The highest level include companies that "are living proof that gender equality in the workplace has its rewards." Each certification only lasts two years, after which a company has to re-assess its progress (and if it isn't making progress over several years, it could lose the certification). Only one company so far has achieve the highest level.
Of course, it may seem easier for L'Oreal, a makeup company, to get certified than say, Google or Facebook. In recent months, the major tech companies have released dismaying public data on the gender, ethnic, and racial diversity among their rank-and-file employees and leadership. Unguresan says EDGE is in talks with at least three large technology firms in Silicon Valley, and that they could benefit from its data-focused approach.
"This connects the dots. If these are the policies and practices that you have in the company, let's see what are the policies and practices that employees know about, or that they use or don't use," says Unguresan. "Lets see what the results are in terms of the data. Using this approach allows them to check their assumptions and get an objective view of their strengths and weaknesses."
Lisa Leslie, an associate professor at NYU's Stern School of Business who has studied workplace inequalities, says the EDGE approach could be help companies be proactive about not just putting a gender equality policy in place but making sure it's effective. Often, she notes, well-meaning policies have "backlash effects." She gives the example of a company where none of upper management will take advantage of flexible work hours, sending the signal that lower level employees will be penalized for using them. Or a policy can even have stigmatizing effects, if, say, co-workers believe that women or minorities in leadership are promoted because of who they are, rather than their merits.
Unguresan hopes to see companies be more thoughtful rather than simply adopting the latest gender equality "fads." She knows that inequities won't go away quickly, and that corporate workplaces will have to change to make room for the changing needs of both genders.
"What we are witnessing all over the world is an increasing trend not only for women to aspire to get out of the traditional caregiver role, we see men who want to go beyond their traditional breadwinner position," says Unguresan. "The current corporate environment makes it difficult for both genders to get out of the straightjacket of stereotyping."