Texting while walking may not seem as dangerous as texting while driving, but both distracted actions are a hazard to pedestrians. To raise awareness of the risks of not paying attention while walking, a city in China recently created a smartphone sidewalk lane for those who can't keep their eyes off their mobile devices.
The 165-foot stretch of pavement in the city of Chongqing is split in two by a line of paint: One side allows cell phone use at your "own risk"; the other side is marked "no cell phones."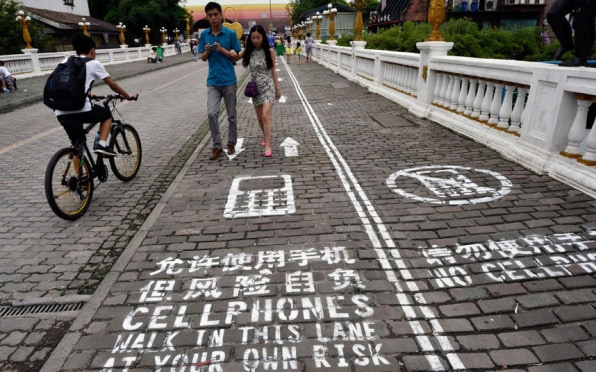 "There are lots of elderly people and children in our street, and walking with your cell phone may cause unnecessary collisions here," property manager Nong Cheng told the AP.