There are roughly 1,400 innovative projects being tracked at Parker Hannifin Corp, but most will never see the light of day. M. Craig Maxwell, Parker's vice president of innovation, says the $13 billion company–which develops tech for mobile, industrial, and aerospace industries and has offices in 50 countries–keeps thousands of irons in the fire so they're ready when their time comes.
With such a huge inventory of products and technology already at the engineers' fingertips, it's critical to incentivize going back into the garage to find new uses for unmonetized tech. So the 96-year-old company hosts an annual in-house competition called "Best Mousetrap," which more closely resembles an internal version of the ABC reality show Shark Tank. At Parker, a winner gets a trip to company headquarters, a shot at meeting and impressing senior company leaders, and that swanky crystal Mousetrap award.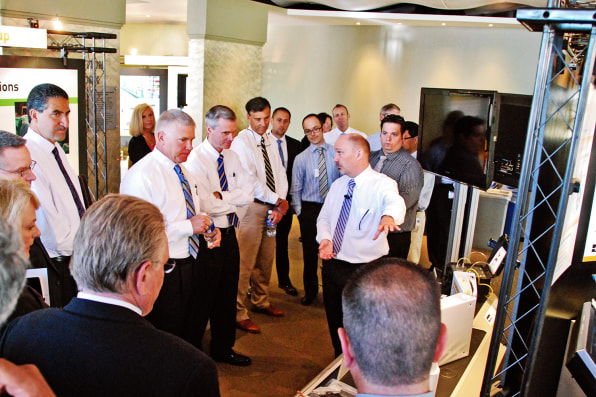 On the show, inventors and entrepreneurs present their ideas before a panel of hypercritical, hypercompetitive judges. At Parker, Maxwell uses the pageantry of a global competition and the natural competitive instincts of engineers to drive productivity. When existing products or technology are repurposed for a new market, Maxwell calls those "new to the market," as opposed to entirely "new to the world" innovations. Parker engineers create the latter, but they're more rare.
As a result, they've created a process that in some ways seems strikingly similar to what you need to get an idea VC-funded. To compete in Best Mousetrap, you need:
A quarter million in sales. To compete for the crystal Mousetrap trophy–which sounds like a very impractical design, and thus a testament to pushing engineers outside their comfort zones–a product must launch between July and June of the fiscal year and show at least $250,000 in sales.
An executive benefactor. The field of 1,400 projects in the innovation pipeline gets whittled to about 70 each year for consideration by each leader of the company's seven business. They each choose one–think of Mark Cuban blessing a reality-show contestant with the benefit of his tough, wealthy love–to compete.
Trial before a jury of people who are not your peers. In June, the engineers of those seven projects are flown from all over the world to the company's global headquarters in Cleveland to give their best pitch.
That's where things get especially nerve-wracking. Contestants are generally engineers, after all, not public speakers or dealmakers. They have five minutes to pitch their project to some of the most senior leaders of the company. (Maxwell earned the attention of the company's leadership when he pitched an idea as an engineer.)
Asking an engineer to explain complex technology to a team of 10 business people who don't necessarily care about the tiny details is well outside the scope of their day-to-day jobs. The executives think they "can smell 'you-know-what' a mile away," Maxwell says.
During the presentation, the company pepper the engineers with questions, just as on Shark Tank. "Don't tell me what it is, tell me why I care," he advises. ("We're nicer than they are on the television show," Maxwell says later.)
Of the seven candidates in this year's competition–the 10th in the company's history–four were awarded the Mousetrap. The 2014 winners are: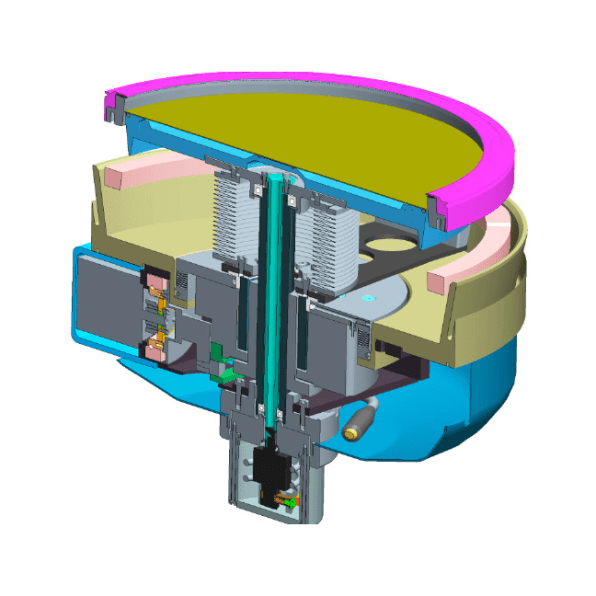 Improving the smartphone manufacture process: A water-sealing process does a better job of preventing any moisture from getting on wafer semiconductors–like the microchips found in an iPhone–during their build. Moisture ruins chips, so this innovation has a market potential for $50 million a year for Parker customers, according to a brief on the pitch.
An idiot-proof hose fitting: You should check out the three-minute video for the EO-3, which uses a growling panther and metal guitar licks to illustrate efficiency in tube-fitting design. (At the 1:30, a blonde woman celebrates a tube well-fitted, but it's all SFW.)
Big machinery needs tightly sealed tubes: Leaks from improperly sealed hoses can cause big problems. Today most technicians do this by hand, using their own methods to mark the tightened fittings to make sure each one has been aligned just right.
The engineers reshaped the male piece of the fitting so it is a cone-shape, fixing the alignment problem. And the fittings are marked so that when tightened just right, they look like two golden cat eyes.
Alerts For ruined desserts: The Supermarket Case Controller uses a cloud-based app to allow supermarket managers to monitor their freezers' temperatures remotely and receive alerts when they drop below a chosen threshold. "It's growing like crazy," Maxwell said. "We've tapped into a real need."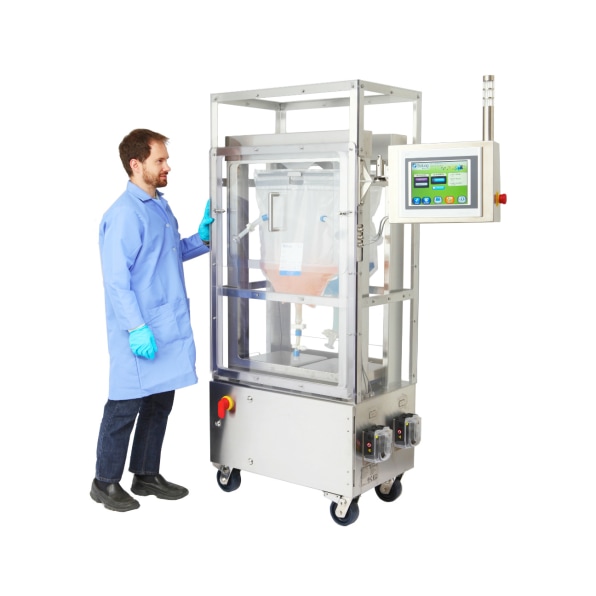 Controlling the hazards in making medicine: When producing batches of medicine, some of the biopharm fluids used are very expensive and are so potent that if spilled, they could be hazardous to workers. The winning BioPharm Filtration and Dispensing System automates measurement of the fluids and makes them spill-proof.
These are all big-money ideas–and the types of ideas that could sit in a production queue for years without something to break the logjam. Whereas many employees might see it as their job to wait their turn, Parker puts out a little bit of cheese to pull those ideas out of the bureaucracy.