Short films are often the first stop in a filmmakers' career trajectory. They help establish a director's voice, allow for visual and technical experimentation, and can capture a viewers' attention in the matter of minutes.
To give this short art form a greater platform, the 39th Toronto International Film Festival unveiled its inaugural Short Cuts International program, which complements the festival's long-running Short Cuts Canada series. The program includes 36 films representing 29 countries, featuring subject ranging from politically provocative narratives to whimsical and absurdist vignettes. The program also includes the Short Cuts International Award, sponsored by Vimeo, which comes with a cash prize of $10,000.
As important the short film art form is, it can be difficult to get right, says Shane Smith, director of special projects at TIFF, and one of the programmers. "Short films may be omnipresent in this digital age, but rare is the film that manages to surprise, engage and leave you wanting more."
Here are five films and filmmakers that, according to Smith, do just that: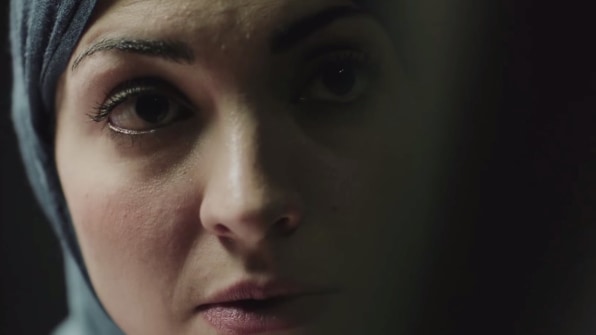 When a foreign woman in a burqa brings her young son to a Copenhagen police station to file a complaint against her abusive husband, an ideological translator unwilling to convey the true meaning of the woman's words corrupts the truth of her terrible situation. Smith says this is a standout for it's disturbing look at the entrenched power structures and the ease with which they can be abused.
"A film that challenges our perceptions of authority, while constantly upending our expectations, Listen offers a nuanced and disturbing take on cultural isolation, bureaucratic ignorance and the deadly consequences of this lethal combination," he says.
Listen is co-directed by Rungano Nyoni, a filmmaker from Zambia whose previous work has been nominated for an African Academy Award and a BAFTA, and Hamy Ramezan a Finnish-Iranian director and screenwriter whose earlier film Keys of Heaven, won him four prizes at the Tampere Film Festival.
"This is stunning film that isn't easily forgotten, the talent on display here will not be denied," adds Smith.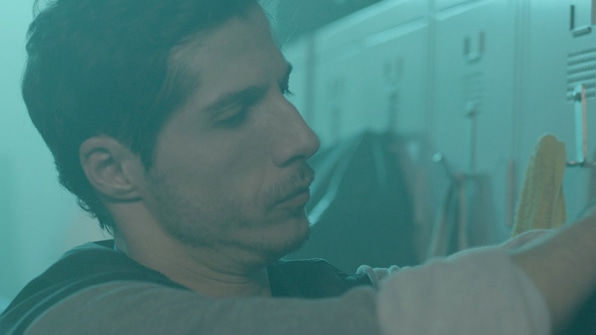 Smith calls Midfield, a portrait of a working man whose true passion is unfettered by his disability–directed by Portuguese filmmaker and award-winning commercial director Pedro Amorim–"nuanced filmmaking with an inspiring subject."
"[Midfield has] economical storytelling with a surprisingly optimistic, yet unsentimental take on life with a disability," says Smith. "This film quietly speaks volumes through thoughtful camera placement, careful editing and an engaging protagonist who lives his life with grace, simplicity and a spirit that can't be quelled."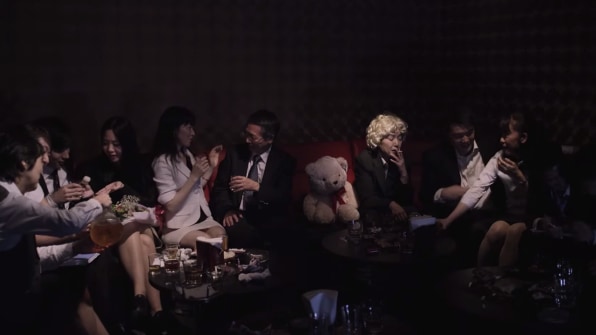 Oh Lucy! is an absurdist comedy in which an introverted fiftysomething office worker, Setsuko, is roped into bizarre English lessons by her flighty niece. With a new identity, Setsuko, has an awakening of sorts before her hopes are dashed.
Directed by Atsuko Hirayanagi, an alum of the NYU Tisch School of the Arts Asia, Smith commends this film for "Stunning performance and a script filled with unexpected moments."
"Carried by a lead performance that conveys heart, hurt and defiance (sometimes in a single glance), coupled with a screenplay filled with quirk but grounded in the reality of mid-life challenges, this film marks the debut of a filmmaker to watch," Smith says.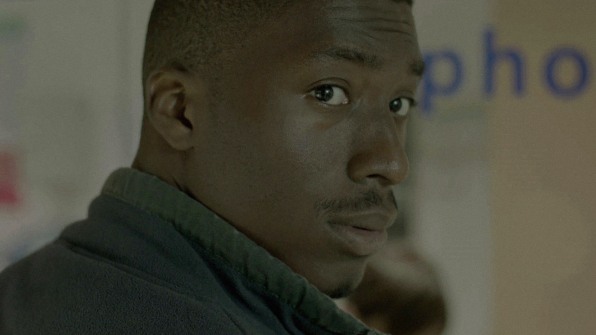 A Single Body is what Smith describes as "a beautiful, tightly constructed portrait of male friendship is set against the raucous and grisly backdrop of an abattoir, where best friends and skilled workers David and Wani diligently ply their trade as they dream of opening their own butchery."
Smith says that the film's surehanded direction from Australian director Sotiris Dounoukos, a quietly powerful lead performance make A Single Body a standout among the Short Cuts program.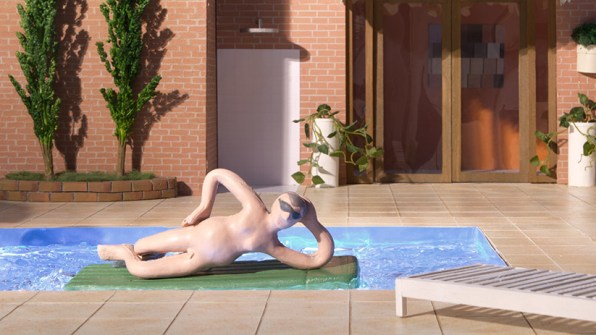 One of the more crafty and experimental pieces of the Short Cuts program, Tatuapé Mahal Tower is a hilarious and clever animated short about a man who abandons his job as a residential tower developer to forge a new path.
Directed by São Paulo-based filmmakers Carolina Markowicz and Fernanda Salloum, Smith lauds this short for it's "great concept and execution."
"The genius idea of utilizing architectural model figures to craft a trenchant look at love, betrayal and revenge results in an animated short that's not only entertaining but surprisingly affecting. Little plastic figures have never been so heartbreaking — or sexy!"