Think back to 1997's Batman & Robin–what do you remember? Aside from George Clooney's now infamous Batnipples, it's the Batmobile. Cruise five years down the road to Steven Spielberg's Minority Report, and the sleekly futuristic Lexus 2054 comes to mind. Despite the fact these cars have entered into the pantheon of automotive designs in film, the man who created them will tell you they're hardly his best work.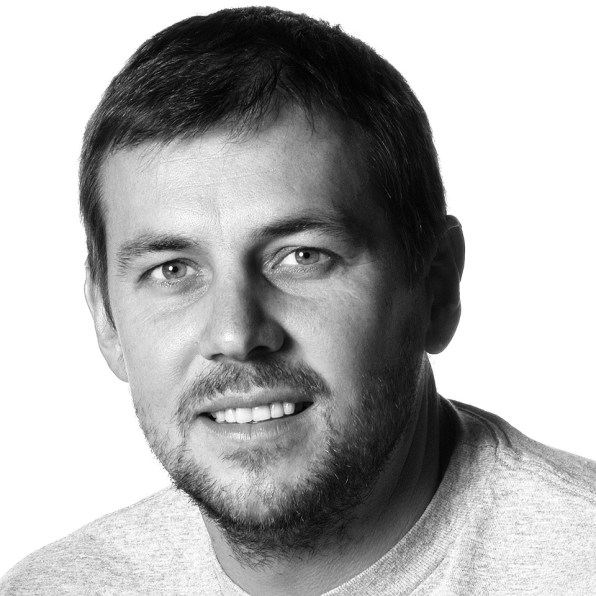 Harald Belker has led a storied career in design that's spanned film, sunglasses, furniture–you name it. But his passion has always been cars. Belker, who's originally from Germany, studied automotive design at the Art Center College of Design in Pasadena, Calif. He went on to work for Mercedes-Benz and eventually found his way into the entertainment industry, where he racked up design credits in films such as Spider-Man 3, Tron: Legacy, and Star Trek Into Darkness. It was fun work, Belker admits, but there was something lacking which, interestingly enough, he's found as the lead designer for Anki DRIVE, a battle racing game that uses elements in both the physical world (toy cars and a racetrack) and digital (the cars and weapons are controlled on your phone via Anki's app).
Belker spoke with Fast Company about why he's never satisfied with his work (even his most iconic), pushing past the dreaded "blank page," and living between fantasy and reality.
Most designers would kill for a chance to design a Batmobile. Were you satisfied with how it turned out?
In film, there has to be a "wow" factor–it's supposed to look good, but there's nothing behind it. I'm not a big fan of that movie [Batman & Robin]. I had no giant wings on the back of the vehicle–they were put in after that last presentation. The director said, "Can't we have some giant wings on the back?" As an automotive designer, I died a little bit, but you do what you have to do.
That's the trouble with design: As soon as I'm done, I always feel like I could've done better. Ninety percent of the time, I'm never happy with my work.
So what does good design mean to you?
When they hired me at Anki, they stressed the point that they already had some cars developed that looked very much like Transformers. It was a vehicle but it was nothing that evoked any emotional response. To make people fall in love with a vehicle you have to a bridge between what could and couldn't exist in real life. There's visual design and functional design, so I would say it's the marriage of both. Film is about the only place where you don't need functionality.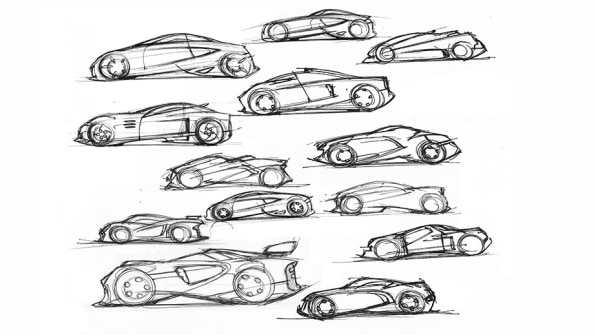 How do you get past a creative block?
I would say my worst enemy is a blank piece of paper. The trouble with creativity is that it doesn't leave you–it's with you all the time. You can be doing something totally different and all of a sudden your thoughts just go there–but you can't force it.
What I found is that if I distract myself it's easier for to come up with ideas. It's like when you're on the phone and you doodle away and you have no idea what you're doing but at the end of the phone call you've created something. And I do that by watching films I've seen before where I don't have to pay attention. It takes my mind off having to put something on paper.