Flip through tabloid celebrity "snaps," and the image repeats on nearly every page: the smoothly rounded toe, the arabesque arch to the ankle, the dagger-sharp line from ankle to floor. No stylist-approved look is complete without a pair of high-heeled shoes, the Hollywood emblem of beauty and status.
"Killer Heels," a new exhibition at the Brooklyn Museum, aspires to shed light on the cultural power of the high-heel, today and throughout history. It's an ambitious goal, with an ambitious scope; the show opens with 16th-century Italian chopines, made of silk and metal, and closes with space-themed shoes like a pair of 2012 Prada sandals, their wedges erupting into red and white rocket flames. Along the way, there are more than 160 heels on display, 24 of which are pictured above, with enough eye candy to make Carrie Bradshaw swoon. (Tom Ford T-straps with gold leather fringe? Check.)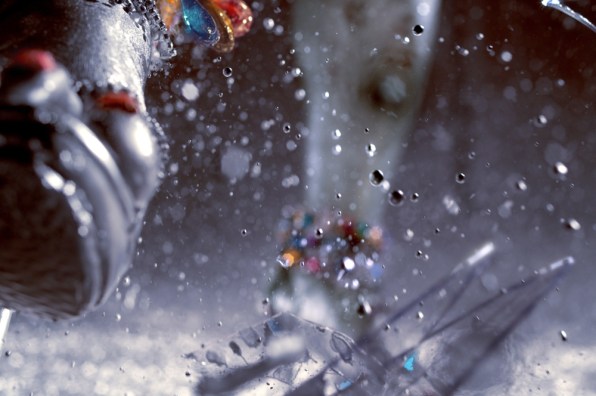 "I wanted high heels that represented the prototypical variant of that type–the 21st-century stiletto, the mule, the platform shoe–and I wanted to find innovative variants of those things," says Lisa Small, curator of exhibitions. "What people adorn their bodies with is so bound up with personal identity, and identity as constructed by the time in which they live."
For visitors hoping for a richer experience than window-shopping on Madison Avenue, however, the exhibition may disappoint. The six themes around which the show is organized are a muddle of visual design and cultural history, with juxtapositions that confuse as much as they fascinate. In the section titled "Rising in the East," Beth Levine's "Kabuki" evening shoes and Martin Margiela's leather pumps, with separated toe, are fine examples of modern shoes that owe a debt to Japan's historical style vocabulary. But the relationship between items in a nearby display case that includes a porcelain vase, made in China around 1600, alongside blue and white-patterned shoes by Rodarte and Jean Paul Gaultier feels more tenuous; the designers' 21st-century appropriations of China's famous color palette say little about heels as "killer" objects.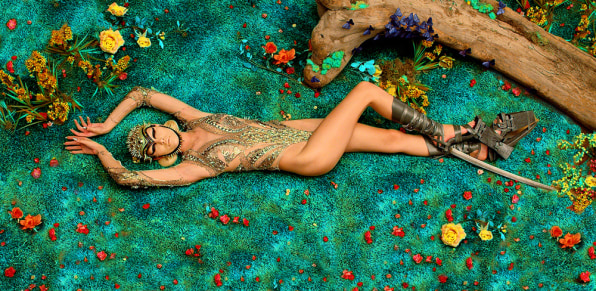 Indeed, the show connects so many dots in so many ways that it loses any central narrative. "Killer Heels" is at its best when it very specifically focuses on the influence of gender roles and class divisions on the design and use of high-heels, but those moments are scattered, and lack depth. "It makes me feel confident," a woman walking in Christian Louboutin-style stilettos says in a short video commissioned for the show, the sole of her platform aimed at the camera. Yet "Killer Heels" never pauses to explore why heels invoke that feeling, or whether modern women should feel pressure to buy a luxury accessory that constrains their movement in order to signal their class status.
Moreover, presenting the heels in isolation from women's clothes has the unintended effect of setting the shoes, and by extension the women who might wear them, on a pedestal–objects to be admired, objects without agency. That effect stands in contrast to the intentions of avant-garde contemporary fashion designers like Winde Rienstra, who attended the show's opening.
"It's about the total look of the collection with the shoes," says Rienstra, standing beside one of her designs, a platform wedge made of bamboo, glue, and plastic cable ties. Models wore the shoe at one of her runway shows; despite rising 10 inches off the ground, she says, "they're very easy to wear and walk in."
"Killer Heels" will be on view at the Brooklyn Museum through February 15, 2015.