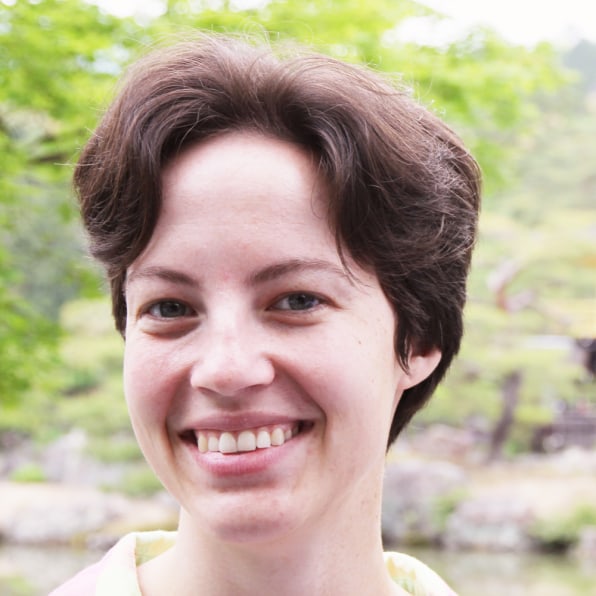 Welcome to Wanderlust, a new series on Co.Design in which some of our favorite designers share their secret picks and insider tips for the best design cities on the planet. This week, Chelsea Howe, game designer and creative director at EA Mobile in Austin, tells us about drinking tea and climbing skyscrapers in Taipei.
What's your favorite design city, and why?
As an experience designer, Taipei fascinates me, particularly the tea houses and farms of Maokong. Time and space feel fundamentally different there, from indoor bridges over shallow koi ponds to the focus on architectural beauty instead of mere functionality. Different values, different priorities, different experiences. Individual tea rooms are booked in three-hour increments, with enormous vats of water meant for slow consumption and contemplation. Most rooms look out across fog-filled valleys textured with spindly evergreens and little sign of civilization; it is the experience of another century.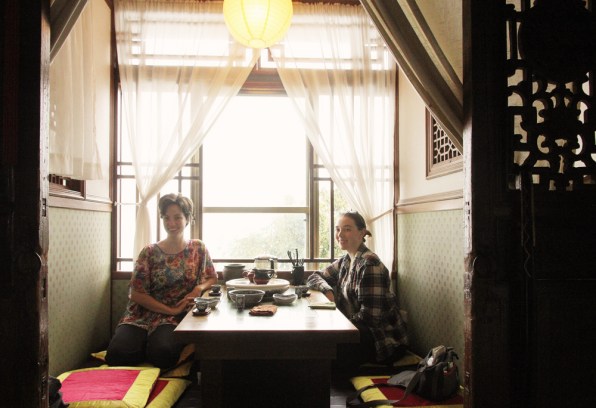 Where do you like to stay when you're there?
Staying in Maokong is ideal for the savoring designer, but it does mean missing out on the gondola that carries people up the mountainside from the Taipei city limits.
Where do you like to eat?
The tea rooms offer plenty, and in the city itself there are Michelin-starred soup dumplings at Din Tai Fung that never disappoint.
What design destinations do you visit?
I loved the Taipei 101 skyscraper far more than I anticipated. Most skyscrapers are surrounded by peers, but this one is a singular giant on the skyline: there is nothing anywhere near its magnitude in the vicinity. That monolithic quality created a sense of wonder I'd never felt when looking at a building before, and it was equally matched by the fearful awe I felt as the upper floors swayed beneath my feet. The anthropomorphized 728-ton metal damper that is its mascot, while not quite as impressive, is also noteworthy.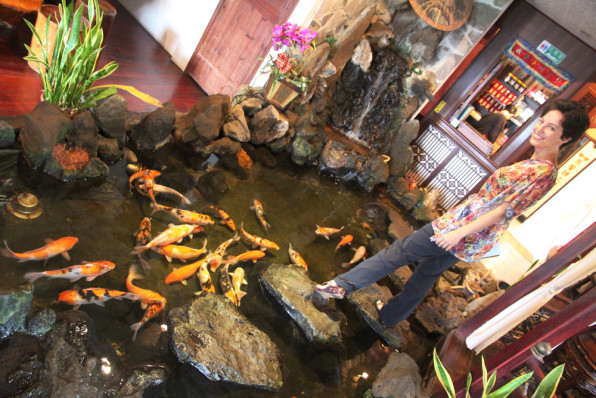 The National Palace Museum surpassed expectations as well. I would have gone for the architecture alone, but the contents inside were virtually unfathomable. So different from the British Museum, Louvre, or Vatican! The collections were perfect world-building inspiration for experience and game designers like me, and mind expanders (at the very least!) for everyone else.
Do you have any good tips for people going there interested in design?
1.) Don't just stay in the city center. The farther out I went, the more fascinating things became.
2.) Take it easy. Embrace a wandering pace and a mindset of discovery.
3.) Look back. Let's face it, most Western audiences aren't well-educated in Eastern history.