Fill in the letter blanks for the following words:
W _ _ H
S H _ _ E R
S _ _ P
Many of you probably ended up with some pretty neutral answers: wish or with for the top row, and shaker or shiner for the second, and step or stop or skip for the third. The type of day you're having might have influenced your replies, too. If you used a razor this morning, maybe you came up with shaver. If you're on a lunch break, maybe you conjured soup, and if you're playing hooky today, maybe shop. And if you're locked in a spirited Words With Friends battle, perhaps you even landed wych.
But if you've just finished doing some job networking, there's a good chance you filled in the blanks to form wash, shower, and soap. That's because so-called "instrumental networking," done for the sole purpose of career advancement, can make us feel a little gross and in need of a cleaning, according to new research led by management scholar Tiziana Casciaro of the University of Toronto (and spotted by Melissa Dahl at the Science of Us). The evidence is presented in a working paper that describes a series of clever experiments including the above word-completion task.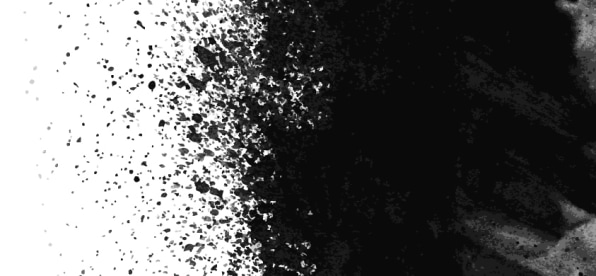 "We argued that, unlike personal networking in pursuit of friendship or emotional support and unlike social ties that emerge spontaneously, instrumental networking in pursuit of professional goals can impinge on an individual's moral purity and thus make him feel dirty," Casciaro and company conclude.
There are some people who actually do enjoy job networking–very outgoing social types, for instance, or blatant ladder-climbers in the Pete Campbell mold–but the rest of us simply endure it for the sake of our careers. For the record, it does seem to help. Studies have tied networking to various measures of professional success, including promotions and workplace influence; a 2009 paper linked it to salary and career satisfaction.
Casciaro and her fellow researchers wanted to see what effect this occasionally unpleasant job requirement has on our frames of mind. They focused on what they term professional instrumental networking: very deliberate efforts to create a social tie that supports a self-interested career goal. This differed from personal instrumental networking, which might be deliberate but strives for a two-way relationship, and from spontaneous networking, which might be professional or personal but occurs naturally (at a party, say) instead of being premeditated.
There are plenty of reasons professional instrumental networking might feel a little morally slippery. Its end goal is extremely selfish (to leverage someone else's experience into personal gain) and the means are potentially exploitative (to do this even if the other party doesn't fully appreciate what's happening). You might not feel like a bad person after networking on the job, but you probably don't feel like a righteous one, either.
The experiments conducted by Casciaro and company suggest networking makes some people feel downright dirty. In one test, the researchers first asked some respondents to recall an experience that aligned with one of the four networking descriptions above: professional-instrumental, personal-instrumental, professional-spontaneous, or personal-spontaneous. Respondents in the first group, for instance, had to think about a relationship they'd nurtured to help their own career success–maybe attending an event just to meet potential clients.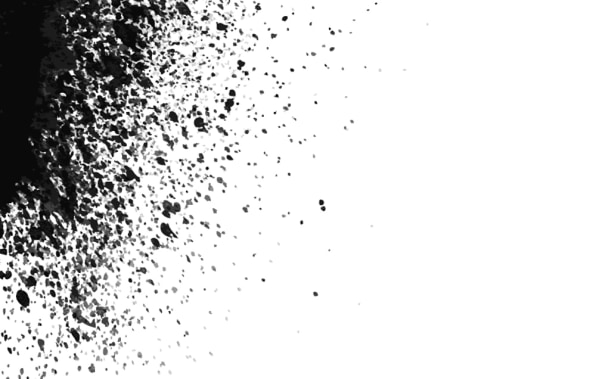 Afterward, the participants took the word-completion test at the top of this article. Those who recalled the intentional job-networking experience generated significantly more clean-related words (e.g. shower, wash) than those who recalled a spontaneous experience, as if the mere memory of networking made them feel physically dirty (below). Since people often equate morality with cleanliness, both in popular culture and within the scientific literature, the researchers took this result as a sign that job networking felt immoral.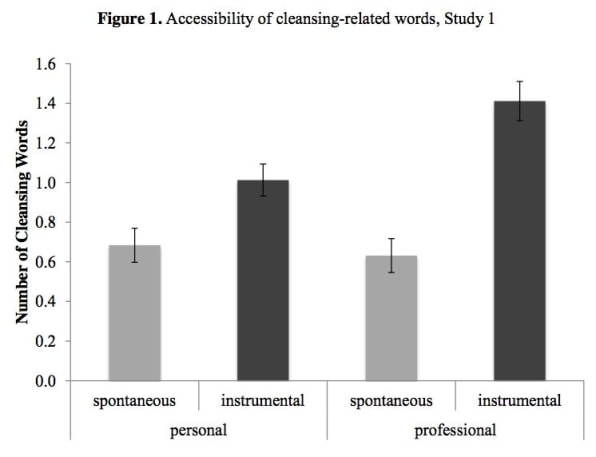 A follow-up test got similar results. Participants who read a short story about a professional social event self-reported more feelings of dirtiness, inauthenticity, and discomfort, compared to those who read a story about a casual party that people attended to make friends. The professional networking group also rated cleaning products such as Dove soap, Crest toothpaste, and Windex as more desirable than the other group–though, critically, both groups rated neutral products the same.
As a capper, the researchers conducted a survey on networking with 165 attorneys at a big law firm. The lawyers who felt dirty while networking engaged in it less frequently than those who felt fine with it. This disgust might even impact job performance: the lawyers who engaged in less networking also tended to have fewer billable hours. Networking might feel like a necessary evil at the workplace, but from a career perspective, that doesn't make it any less necessary.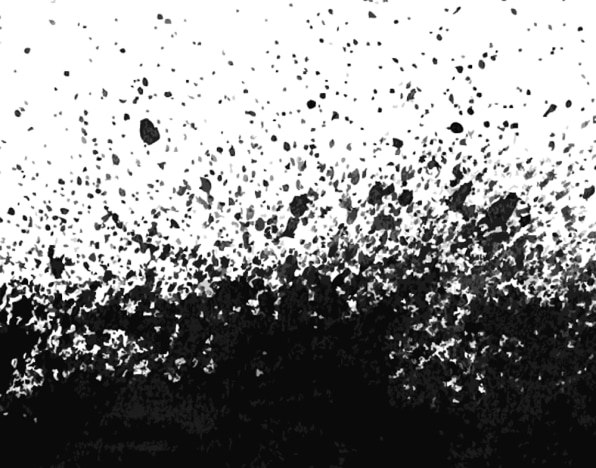 That said, networking doesn't always have to be a dirty word. In situations where networking is expected–at an industry meeting, for instance–people might respond to it more favorably than when they deploy the effort themselves. And to the extent that personal and professional relationships may overlap, networking might feel less sinister. You probably feel comfortable asking an old friend at the company to put in a good word about you with the boss.
Well, unless that word is shower.