What's your favorite design city, and why?
It's got to be Kyoto, Japan. Everything there–the food, the utensils, and the public spaces–all seem to be touched by design, but rarely overdesigned: it all seems to stop short, as if they looked at a design and kept taking away from it till it is just barebones, the absolute minimum. It takes your breath away sometimes. So many times in Kyoto, I have looked at some object's synthesis, and said to myself: "How courageous!"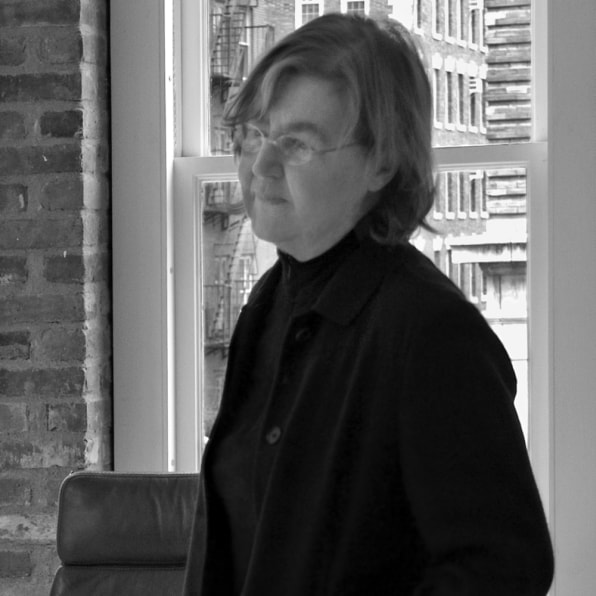 Where do you like to stay when you're there?
I stay at the Miyako Inn, now the Westin Miyako. It's a very clunky, ugly hotel, ruined by incompetent renovations, but located on a site that looks at mountains on one side and the whole of Kyoto on the other. They have Japanese-style rooms that are not as good as the traditional Japanese inns, but at least have the services of modern hotels.
Where do you like to eat?
At Soba restaurants! There are a great variety of them in Kyoto. I also like to eat anywhere that has that extraordinary silky tofu. But every time I go to Kyoto, many of these places have disappeared, and new ones have popped up in their place.
What design destinations do you visit?
I go to Kyoto's temple gardens. The city has very large complexes of temples, and they all seem to be opened sporadically: different temples might only open their gardens to the public for a week, or even just a day, every year. I've never been able to find a proper schedule for them, so I just go to whatever ones are open. I have seen many different ones over the years. Unlike the top famous gardens, you can be there practically alone, in total silence.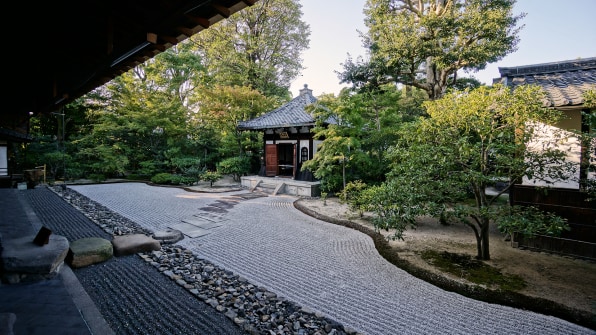 When I'm in Kyoto, I like to also check out anything that has to do with pottery. Kyoto has some very refined pottery and very good ceramic artists.
Do you have any good tips for people going there interested in design?
Just go to the Temple gardens. They're worth it.