Earlier this year, Portland's decade-long plan to end homelessness expired without reaching its goal. A local entrepreneur, frustrated with the lack of action, decided to do something himself.
"In the plan, the only way to alleviate homelessness is to provide housing," says Tim Cornell, co-founder and designer of Techdwell, a tiny house company. "Ten years later, they haven't provided it, there's no solution. So I took a project I'd already designed for Haiti and made it adaptable for a homeless person or two in an urban environment like Portland."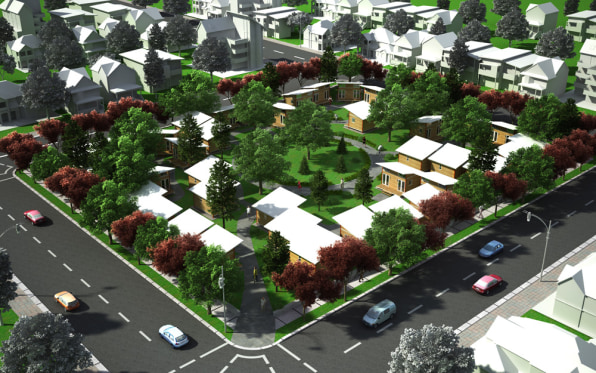 The tiny houses include a bathroom, small kitchen, and a couch that converts into a bed, and could be adapted to accommodate families. Made from recycled and reused materials, it could be built in as little as a day, and assembled with little or no construction experience. The basic structure would cost about $12,000 to build.
After Techdwell adapted the blueprints, made a model, and set up a supply chain, Cornell took it to the city. "I said, look, we can do a community–25 homes, 40 homes–in an infill lot, making it look acceptable," he says. "Not a camp, not tents, but aesthetically pleasing. Just do something–here's a plan that's feasible."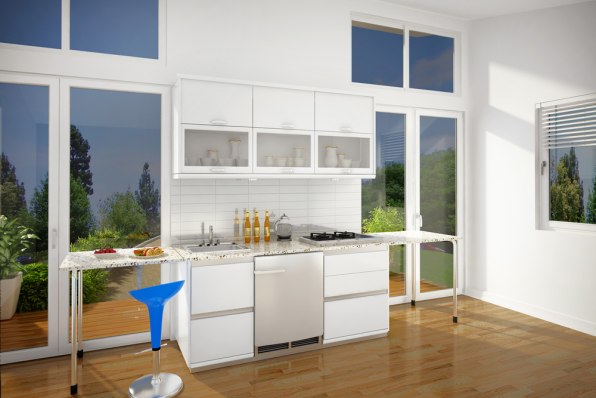 After months of meetings with city and county officials, and unanimous approvals from the community boards in the neighborhoods where the new homes may be located, the tiny homes are getting closer to reality. This week, they are expected to pass their last hurdle of zoning approvals, and if all goes as planned, the first tiny house community will be built by February next year.
Similar projects have been built in Wisconsin, Texas, and New York.
Techdwell is already selling the homes to others who just want a simple place to live. The houses come with the option to go off the grid, with solar panels, rainwater collection, graywater systems, and composting toilets.
The homes can also be used for disaster relief, and the company is currently talking to Washington State officials about providing housing for victims of the state's recent wildfires and floods.
The next challenge will be keeping up with demand. When we spoke, Cornell was on his way to rent a warehouse to store the homes. "We want to do a stockpile and maybe get 100 houses ahead of where we're at," he says. "In Washington, they want 100 houses a week."