With Hollywood credits to its name such as Black Swan and Captain America, the film visual effects firm Exodus FX is an unlikely company to exist in Wilson, North Carolina, the 18th largest city in the state, with a population of 50,000.
But that's where Exodus FX ended up after owner Tina Wallace decided to leave high-cost Los Angeles and move to a cheaper city closer to her family. First, she and her husband moved to West Virginia, where she's from, but they found it impossible to do business in a place where uploading one short scene of film would take upwards of an hour.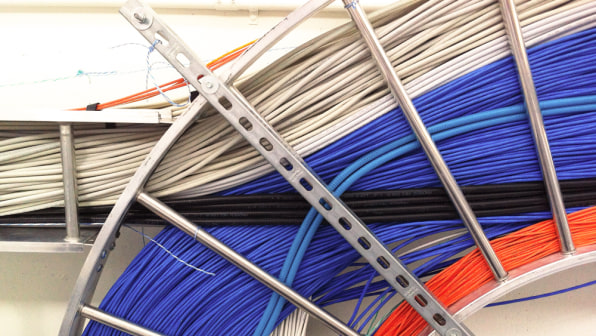 "The Internet situation in West Virginia is pretty dismal," she remembers. Though she called companies in her service area inquiring about faster speeds, she says it was "a lot of trouble finding anyone that would provide the speeds that we needed, let alone at an affordable cost." Providers told her there just wasn't enough demand.
So Wallace decided to move again. She considered places like Kansas City, where Google is installing its gigabit speed fiber service to compete with incumbents like AT&T and Time Warner, and Chattanooga, Tennessee, the first city in America to offer gigabit-per-second broadband speeds as a municipal utility service. Ultimately she settled on Wilson, where the city-owned utility Greenlight has been operating a fiber network since 2008.
Wallace's story illustrates one of the major economic arguments that smaller cities like Wilson and Chattanooga make when touting the benefits of municipal broadband in places where private companies don't prioritize or flat out refuse to build high-speed networks. Wilson started its competing service to attract new businesses and revive its flagging economy only after the local providers, Time Warner and CenturyLink, decline to work with the city to improve speeds.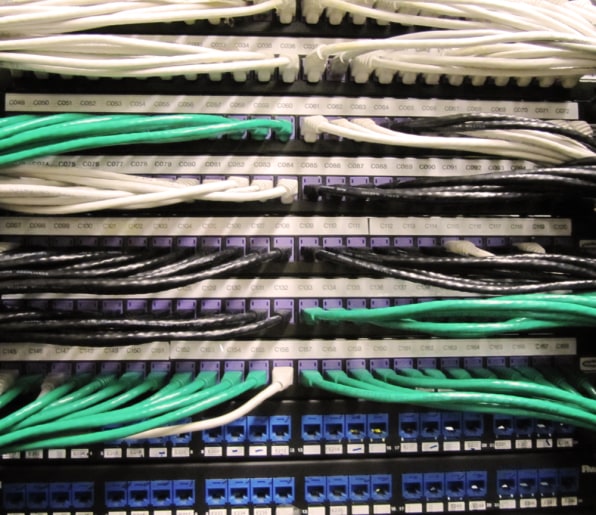 "Every city has a vested interest in this infrastructure. And I think most every city should have a strategy for bringing this infrastructure to their citizens," says Greenlight's general manager Will Aycock. "There are many ways to go about it, and the model that's right for Wilson may not be right somewhere else. But each municipality should be free to pursue whatever option makes sense within the specific confines of their community."
That freedom is the key point that the cities of Wilson and Chattanooga are now fighting in petitions asking the Federal Communications Commission to preempt state laws that limit the ability of cities to provide publicly owned Internet and cable services.
To date, legislatures have passed industry-backed laws in 20 states that either ban or severely restrict a city's options, including North Carolina, which passed a law in 2011 after Wilson had built its service. Now, even though many surrounding communities are asking Wilson to expand its Greenlight service to their towns, its hands are tied and the other towns are just stuck. According to the Institute for Local Self Reliance, the FCC ranks North Carolina last in the nation in terms of households subscribing to basic broadband service, because TimeWarner, CenturyLink, and AT&T won't upgraded their networks to modern standards.
So far, the cable and telecom industry have fought to thwart municipal broadband competition around the country, both in response to specific proposals and in an effort pass more proactive laws like the North Carolina bill. The most common argument they cite–beyond their desire for less competition in an industry with even the very minimal amount of competition is now under threat–is that city-owned fiber networks are a bad investment for taxpayers and a waste of government funds.
A Comcast representative reached for comment, for example, sent back this statement: "We've been supportive of public private partnerships where tax dollars aren't competing against private investment capital. In general, cities have extensive infrastructure needs like roads, bridges and schools, and we think especially in times of fiscal tradeoffs that taxpayer money should be focused on those needs rather than competing with the private sector."
It's true that not every municipal fiber proposal has used funds wisely. Projects in Burlington, Vermont, Lafayette, Louisiana, and Provo, Utah (prior to Google's $1 purchase of that network) have lost money or are struggling to pay back debts. But other endeavors including Wilson's have been successes.
Wilson's fiber service now has almost 7,000 subscribers, or about 34% of its market, according to Aycock. As of September 2010, it's operated cash-positive and is on track to pay back the $33 million it borrowed to build the initial network on time, without using taxpayer dollars. Aycock notes that just this year, Moody's maintained the city's top bond rating and cited its recent implementation of a gigabit speed network as evidence of its loan-worthiness. And the Wilson community has saved money overall–Time Warner Cable lowered its rates in the area while raising them elsewhere where it did not face competition.
While city-owned broadband can be done well and can be done poorly, cities and their citizens should not be banned from making the decisions about which vital infrastructure services to provide. While Wilson's petition to the FCC is still pending, FCC Chairman Tom Wheeler seems inclined to agree (even if Congress does not).
"I understand that, like any venture, community broadband there hasn't always been a success. But a review of the record shows far more successes than failures. If the people, acting through their elected local governments, want to pursue competitive community broadband, they shouldn't be stopped by state laws promoted by cable and telephone companies that don't want that competition," he wrote in June.