What we see of others' lives are highlight reels.
From a distance, the road to working for a headline-making tech company looks smooth and simple: Start at the bottom, work hard, make the right connections and boom, you've made it.
But for these six women, working for companies that impact our daily lives means making more than a decent salary and having fun doing it. There were moments in each of their lives that changed everything. We asked when they knew they wanted to get into tech–and when that career choice clicked for them.
There are plenty of example of industry leaders making it to household name status by being power-hungry and pushing others down on their way to the top. These women would rather lift others up, knowing that when others succeed, they do, too.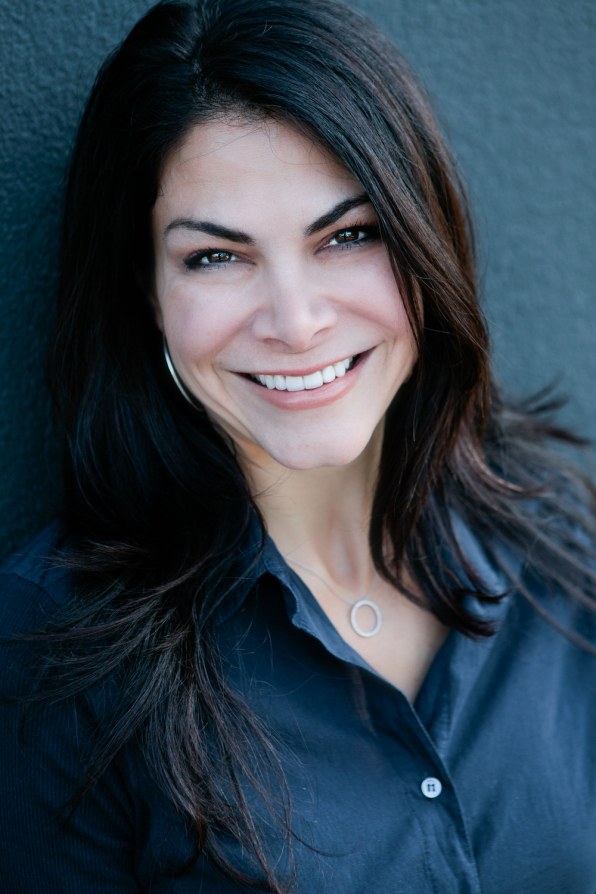 Taking the role of general counsel at Airbnb was, for Belinda Johnson, "the moment I felt like my work was going to have an impact on the world outside of the company's walls–on cities, neighborhoods, and in people's lives."
Johnson was early on the tech scene, as the first lawyer (and later, general counsel) of Broadcast.com in 1996. Solving our modern problems through technology, "whether it's how to connect with your friends or how to make ends meet," she says, is what drove her then and still does today. She always knew that she wanted to be a part of solving these issues.
The worst motivation Jess Lee, CEO at Polyvore, can think of is to be driven by money. So, like Johnson, Lee feels most fulfilled when the company she's leading makes its users' lives better: "For example, when I meet our members in person and hear how Polyvore has changed their lives by inspiring them to go back to design school, or switch to a more creative career."
The role of business analyst has room for do-gooding, too. "I define my impact around the success I have in helping people make good business decisions," says Tara Syed Williams, at Pinterest. "From questions of strategy to whether or not to ship a particular experiment, my charter is to get people to think more clearly about choices and have confidence that they can back those calls. Any time I can clearly draw a direct line between a recommendation coming out of business analytics and a strategic decision I consider a defining moment."
For some, the clearest moments in their careers are in getting a bigger-picture view. In an industry where the quick and driven succeed, stepping out of the pace doesn't have to mean falling out of the running altogether. For them, it was a revelation.
"My defining moment was my decision to walk away from the San Francisco tech scene for six months," says Bo Ren, product manager at Facebook. "Knowing when to take a break is just as important as knowing when to persevere. I think sometimes we can get tunnel vision and myopic about our careers. Putting some physical and emotional distance between my day-to-day life helped me calibrate and realize what I really want out of my career."
When cofounder and CEO of Lumo BodyTech Monisha Perkash gave birth to her son, her professional life didn't end, but changed drastically for the better. "I knew I wanted to continue working and realized that whatever I chose to do, if it made me a better person, then it would also make me a better mom," Perkash says. She'd been told not to use her baby's picture as her computer background, lest she be deemed weak. But motherhood was her spark. "That is when my career as an entrepreneur began."
Few success stories follow a straight line to the top.
Joanna Bloor's story is best presented complete, in her own words. The VP of sale operations at Pandora writes:
I always aspired to move to the Bay Area. It took me two tries. The first time I stood at the waterfront I didn't have the courage to stay. Less than two weeks after arriving I'd piled all my things back in my car and headed back to Austin. I was embarrassed and humiliated. Here I was, running back home. It crushed my confidence, I swore I'd never go back to San Francisco.

Joanna Bloor, VP of sales, Pandora

Nearly eight years later an opportunity in San Francisco beckoned again. Still scared from my previous humiliating experience I nearly didn't go. I packed up my car again and drove. Four months after moving halfway across the U.S. again, I found myself, without a job, standing on the waterfront, unhappy, yet again. But, this time I decided to stay. I decided to be brave and not let the fear of the unknown let me run home again. It was then that I recognized the biggest lesson of my career, that being brave was the secret.

Do the brave thing, do the thing that scares you a little, and amazing things happen. Play it safe or start from fear, things just end up average or worse. Now, I try to be brave as often as I can. It doesn't always happen, old habits die hard, but when it does it's wonderful.
If you're still looking for your "defining moment," Bloor has advice for you: Find what makes you curious, then, "ask yourself the question 'does this idea or opportunity scare me a little? Do I need to be brave?' If the answer is yes, then go for it. For when you're brave and curious, amazing things happen."