For at least seven years, Matthew Weiner has been working on Mad Men. And for the last few of those, he's also been making the movie Are You Here, which he wrote nearly 10 years ago. Now that the TV show is nearly done (production on the second half of the final season wrapped around July 4) and the movie is in theaters, he's finally starting to look beyond them.
"I'm using this period not just to finish the show," says Weiner, "but to relax a bit and see what else is on my mind. Getting to express the story in this movie, and getting to do 92 hours of Mad Men over the last seven years, I [now] have to see not just what else I have to say but what is on my mind at this point. What are the issues right now? What do I feel? What kind of story do I want to tell? I didn't want to jump into something just because I'm afraid of, like, show business," he says, hinting at the pressure he feels to achieve the next thing in a what-have-you-done-lately industry. "I want to take my time to let my brain, you know, readjust."
Weiner's doing that by catching up on TV, movies, and books, and spending time with his family. It's all part of the transition to something new, if yet unknown.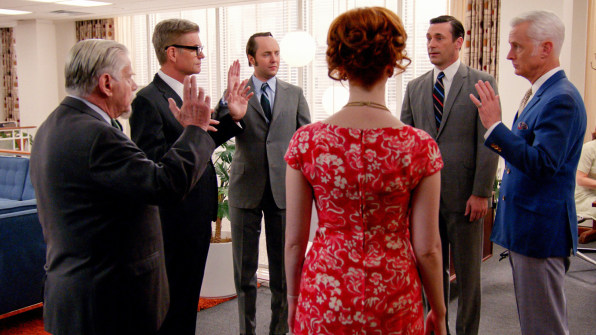 "When you're finishing something like the film or the show, the part of your brain that you're using is the decision-making part of your brain. And you have to use it every day. But that is not where ideas come from. So, I have to get back to that place, and have to play a little bit. Everything that comes to me is not necessarily the next thing I'm doing," he says.
"It's very hard, because there's a tremendous anxiety to slumping." That fear drives a return to the basics. "I'm doing the thing that got me into all this to begin with: I'm reading a lot, watching a lot of movies, and I'm actually talking to people about things other than my work. I mean, we always do it on the show–the writers are there and there's so much conversation. But the amount of eavesdropping that I have done [previous to Mad Men] I haven't gotten to do that until very recently again. It's weird, but it's true."
"I haven't seen any television in, like, five years, so I'm trying to catch up on all the TV shows that came on. It's a lot. And you've got to give [a series] a few episodes so you get a sense of what's going on. I have to say, I have kids, too, I have four boys, so I haven't had control–I mean, they're very up to date on everything–but I haven't had control of the TV. There are things I've seen. I'm definitely up to date on Doctor Who, for example. I just watched the first season of Homeland. I've been watching a lot of movies, old ones, current ones."
For years, so much of his reading material was related to the show. "You kind of read with this part of your brain on. I read so much before I wrote this movie. And you turn your brain on to, like, 'How can I use that?' Or, 'That's an interesting idea,' or 'That confirms what I thought,' as opposed to just, 'Let's take a journey with another person's imagination.' Now I've been reading a lot of fiction, which has been exciting–to hear other voices. I read some Patricia Highsmith that I'd never read before. And I have a little bit of vacationing, which is that I love anything that Ruth Rendell does.
I am reading this book, My Struggle, I think you must have heard about. I can't pronounce the guy's name. He's Norwegian (Karl Ove Knausgaard). It's a three-volume, sort of autobiography, and I'm on the second volume. It's filled with observations about everyday life. Really interesting. And I read Charlie Chaplin's biography. Oh my god, it's a fantastic piece of writing, and of storytelling, it's really, really great to read."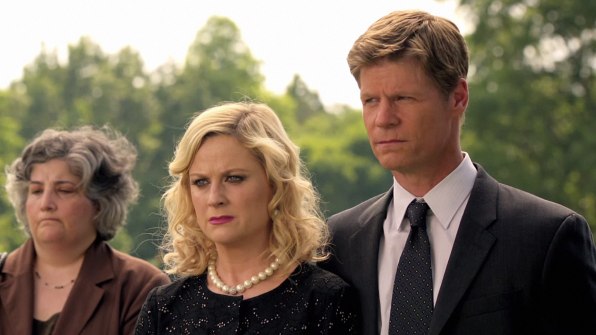 "After the last few days of shooting, the sets get broken down and the boxes get put away and things are not being stored anymore–they're just being dismantled. It's painful to see them reel the sets off the stage," says Weiner, who will be working in post-production on the final episodes of Mad Men into October. "Because we don't air until next year, the real feeling of being over is being delayed a little bit. It's been this gradual dissolving. I've gone from having seven jobs to basically having two now, which is doing post and promoting the movie."
Mad Men is not the only ending in his life. His eldest son, Marten–who played Glen Ballard on the series–is heading off to college this fall. "I'm enjoying the summer with my family. My son is going away to college and we try to spend a lot of [time together]–even if it's just watching TV–I've been in the house more. Who knows if that's good or bad for them, but it's been amazing for me."
Of course, it's not all idyllic in the land of fathers and sons: "You do sit down and realize, like, has that picture been leaning against the wall for four years? Why don't we hang this?'
'Because we're playing Xbox.'
'I know, I know. You know what? I'm going to hang it.'
'Are you going to hammer while we're playing the Xbox?'
'Why don't you help me?'
'Why don't you go back to work?'
"It is very similar," Weiner says of the ending of the show and his son leaving for college. "My son said that to me, too. He goes, 'You know, we're having the same experience, Dad.' I said, 'Except you have a job next year.' We were a company, and I guess there are some parental responsibilities," he muses of his relationship to the Mad Men cast and crew. But when it comes down to it, Weiner says, "I started this alone in a room with the computer, and it's going to end back with that."
Weiner describes the last weeks of shooting the show as a series of goodbyes. "We got into this sort of rhythm of people doing their last scene. All the cast would come for [each actor's] last scene and they would give a little toast. And by the [very] last scene, which of course had Jon [Hamm] in it–fittingly–everyone was there. There were 350 people on the stage, and it was amazing to kind of [think of] the time that had passed, and appreciate it. Despite all the crying and separation and loss, there was a lot of gratitude and a lot of laughing. Everybody realizes how lucky we were to be part of it. Especially me. I mean, I can't get over it. I literally said, 'Imagine the day before this happened, and this day, and put them next to each other, and think about it all.' I don't want to sound super confident that people will like it, but I do feel that the writers and myself and all the actors, we definitely did what we wanted to do when it ended. And that's a great feeling, to not be second-guessing yourself. [It's] kind of what we came to do."