The closest many of us have ever come to making our own furniture is piecing together the contents of an Ikea flatpack. But no matter how many mass-produced Grundtals and Dagstorps you've "built" in your lifetime, it's never too late to try your hand at actually making furniture from scratch. A book by Indiana-based industrial designer Christopher Stuart, DIY Furniture 2, features 30 chic designs by makers, designers, and artisans around the world, many cobbled together from unlikely, upcycled materials.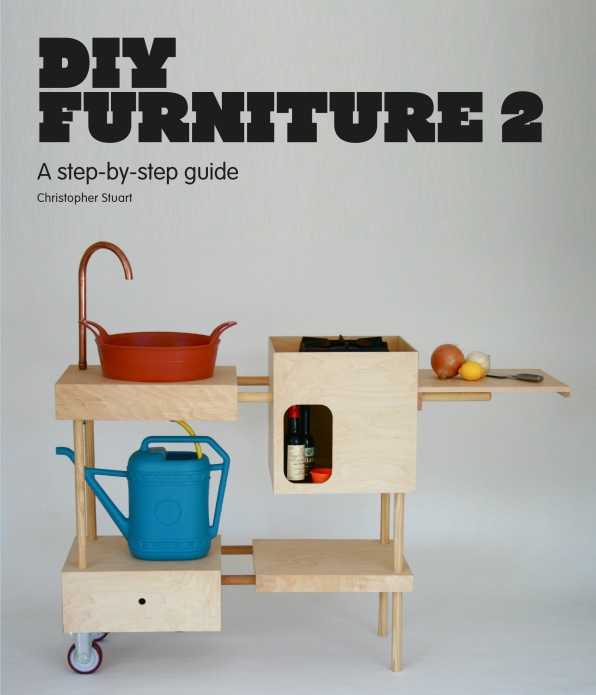 There are step-by-step instructions on making chairs from PVC tubes and suction cups; overhead lights from cardboard and electrical wire; and tables from repurposed pizza crispers. And these won't make your home look like an ad hoc squat or a crunchy hippie pad: they're as sleek and functional as pieces you might find at, say, Design Within Reach, or Blu Dot. Here, 11 cool DIY furniture designs that you could make at home. We've provided detailed instructions for making a simple clothing rack.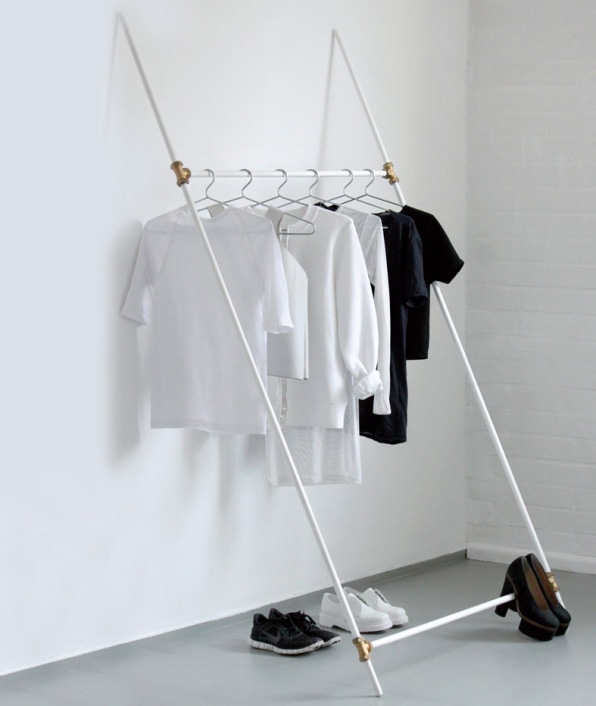 Love Aesthetics used basic plumbing parts to make this clothing rack, and kept the design as easy and uncomplicated as possible. To make it, you'll need four plumbing tubes, all 7/8-inch in diameter (two 80 inches long and two 40 inches long), four three-way joints for plumbing tubes, and some tape.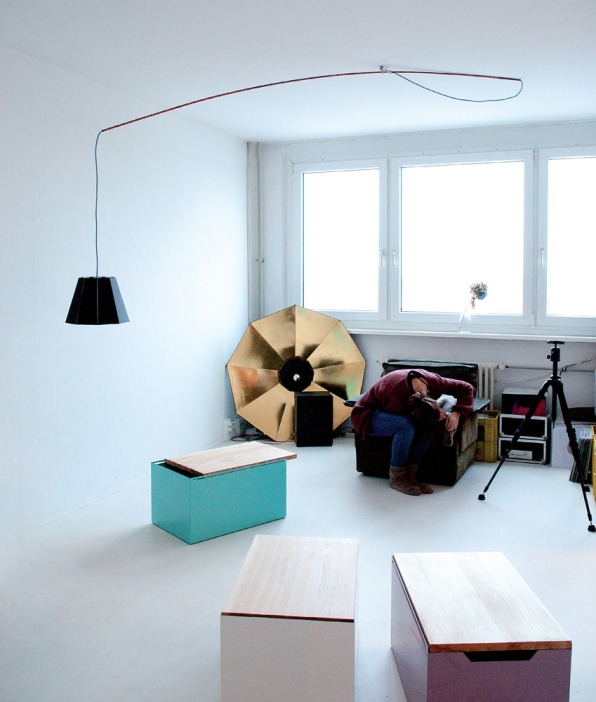 The Mokka Light, by 45 Kilo, uses a classical geometric lampshade made from passe-partout (framing board), standard copper piping, and some electrical wire. The lamp seems to float in the room.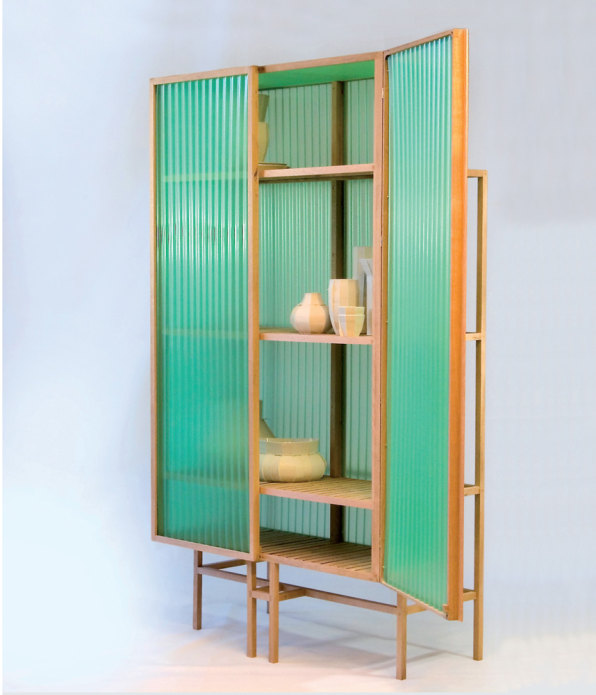 The Sine Cabinet, by Dutch designer Dik Scheepers, is made from corrugated PVC, which people often consider a throwaway material. When combined with oak, its underestimated beauty shines through.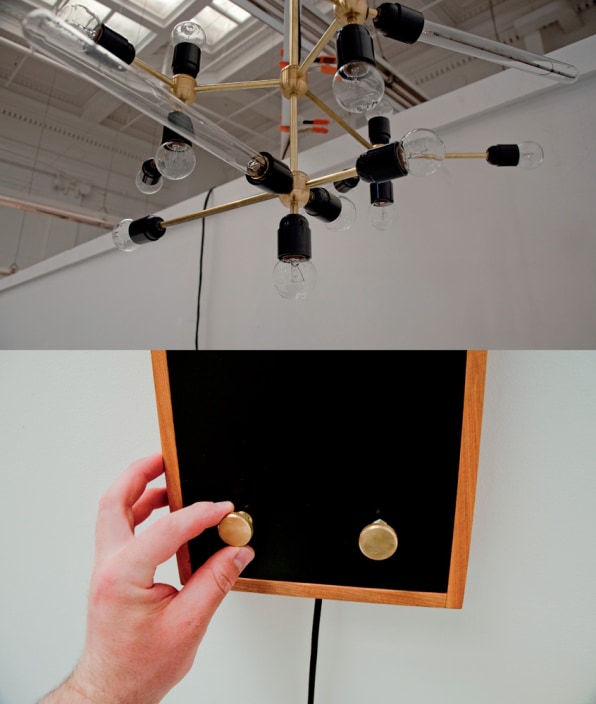 Brooklyn-based designer Brandan Keim's Dim(Some) Chandelier incorporates Arduino open-source software and hardware which lets you control the intensity of each bulb with dimmer knobs.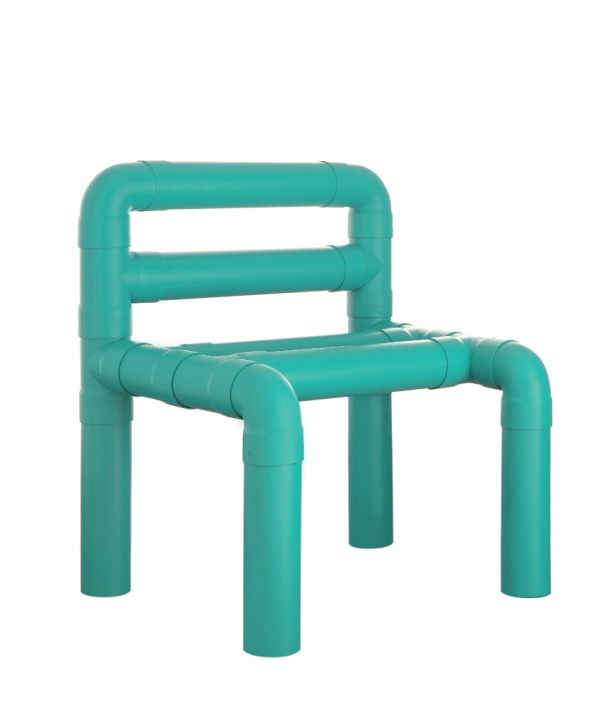 Niccolo Spirito's Diablo Chair is made with PVC tubes. "Using them solely for drainage seemed a waste of their potential," he says. Sprayed with unique colors, "they look better than Lego."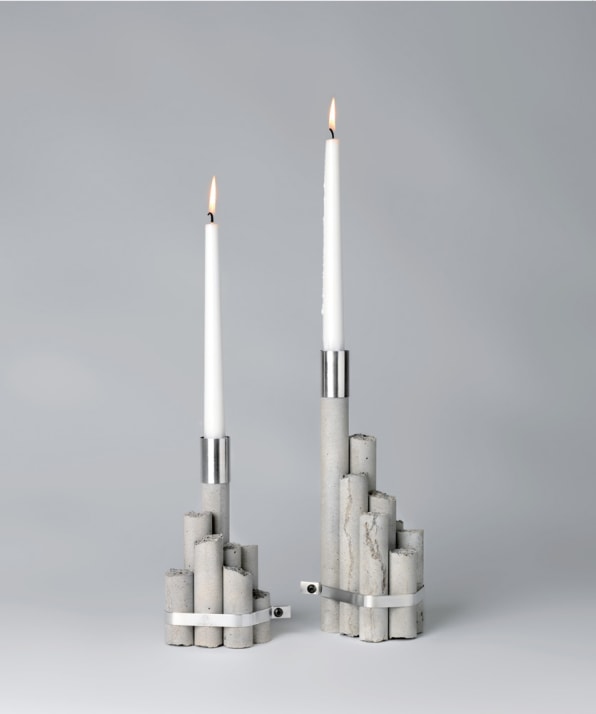 David Taylor's Portland candle holder is made of broken sticks of concrete in various lengths. Each stick has a different fracture pattern and a different set of imperfections from casting, so each version is impossible to replicate exactly. Making them requires mixing cement and casting it in PVC tubes, breaking the sticks up, and hot gluing them together around a candleholder in Giant's Causeway-like clusters. These are then tied off with a copper band.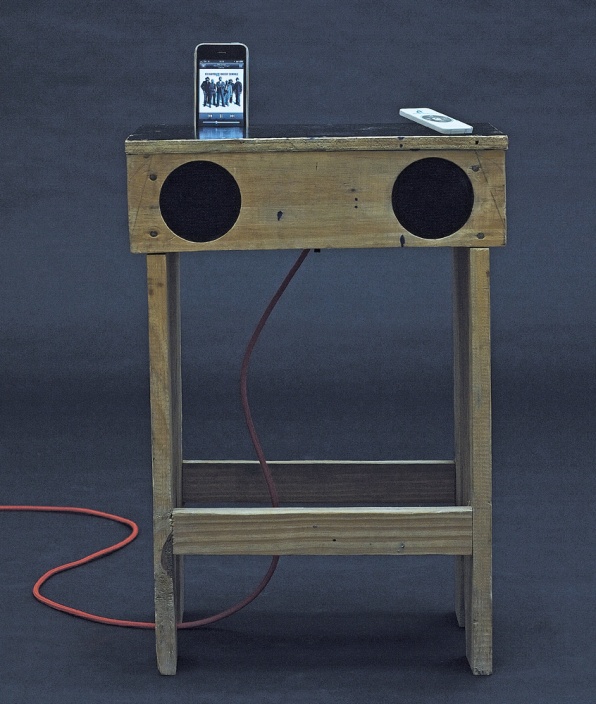 The Radiola Table, by StudioMK27, is a bench table with speakers and an iPod dock made from wooden boards.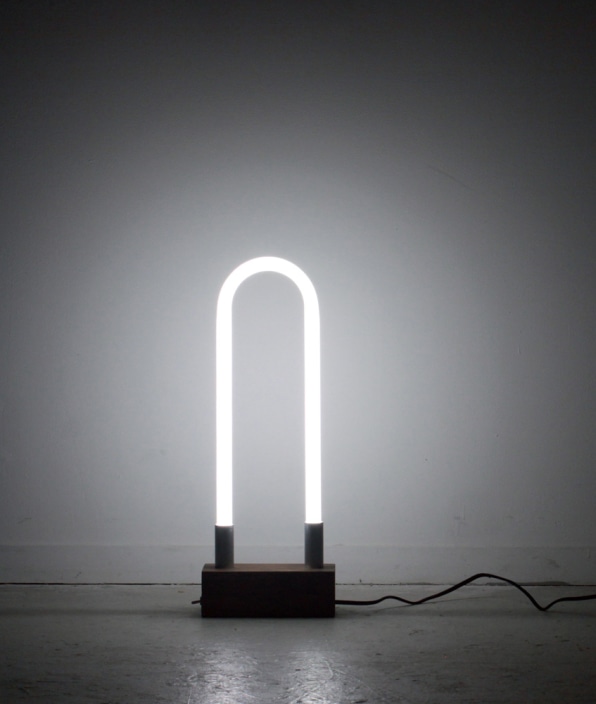 Designer Sarah Pease used premade parts, most of which can be found in any hardware store, to make this fluorescent U-shaped light.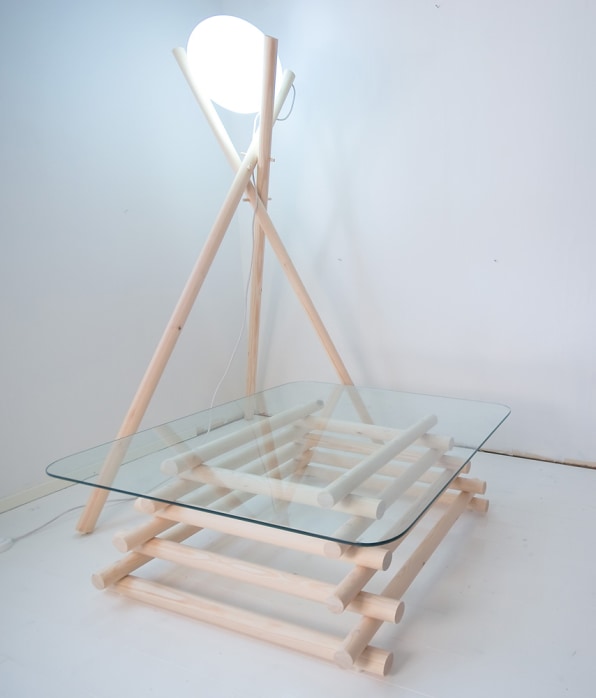 Telefonplan, by designer Daniel Franzen, is an homage to Enzo Mari, the Italian furniture designer who often applies a DIY philosophy to his work, as well as a celebration of the beauty of raw pine, straight from the lumberyard.
DIY Furniture 2 is available from Laurence King here for $24.95.