If I take Susan Orlean's class, I will become a good writer. For $19 and 100 minutes of my time, Orlean's Internet lectures will reveal the secrets of getting Meryl Streep to play me in a movie based on something I wrote. That's the logic I had going into the cult New Yorker writer's Skillshare class Creative Nonfiction: Write Truth with Style, although neither Skillshare nor Orlean promise either of those things.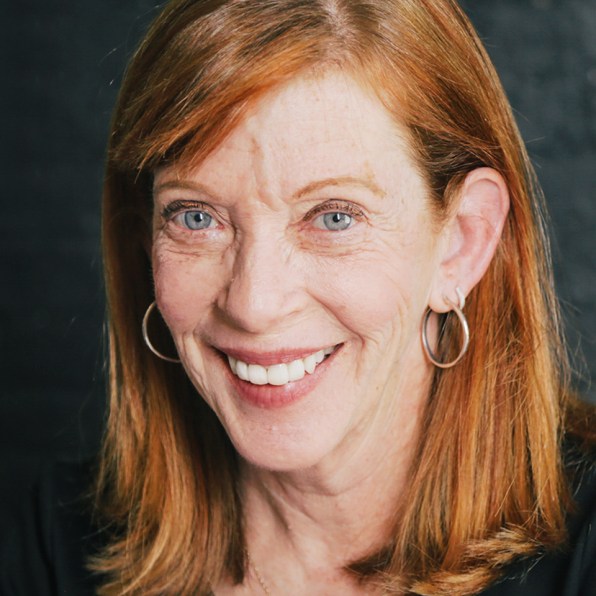 However, by paying for the online-only class, students get access to 14 videos the talented Orlean recorded in Skillshare's New York City offices. Skillshare assisted Orlean from conception to production. "All I had to do was do what I do," Orlean says. A production team created animations for the lessons. A Skillshare employee helped her create a realistic assignment. Aside from the occasional background siren–this is New York, after all–the videos are far more professional than a free YouTube clip.
Each lesson lasts between three and 10 minutes, Orlean's creaky voice taking us through the research, reporting, writing, and editing of a story. The class mostly revolves around her 1992 Esquire story "The American Male at Age 10," a profile of regular pre-teen Colin Duffy. Through the history and evolution of that story, we learn how Orlean thinks up ideas, reports, takes notes, outlines, uses quotes, and structures the flow of a piece.
I binge-watched the first 10 videos on a slow summer Friday afternoon, and finished the rest the following Monday. I took notes, and rewatched parts I had missed for Gchat breaks. The lessons offer useful, practical advice: Orlean outlines using big index cards so she can move chunks of her story around; she doesn't record her interviews, instead taking notes on a thin reporter's notebook. She, unlike her colleague John McPhee, is not afraid of the thesaurus.
While it would be nice, simply absorbing those tips from the comfort of my office desk chair will not land me a staff job at The New Yorker. Skillshare markets its service as project-based learning. "In her [Orlean's] class specifically it's actually learning creative nonfiction writing from her by applying it immediately," Skillshare CEO Michael Karnjanaprakorn explained. Only by completing the project does the student have a shot at becoming the master. In this case that means writing a three-page profile of "the most mysterious person you know" using Orlean's methods.
Because I'm lazy, I didn't do the homework. Instead, I applied some of Orlean's techniques to this article. I printed out my notes and put them on makeshift index cards. I went light on the quotes. If you have read this far, I'm doing a pretty good job with taking the reader through the story.
Even if I perfected my writing through this article–which I didn't–in the end, I didn't complete the assignment. And therein lies one of the challenges of online learning. Since the class went online in late July, of the 641 people signed up, only four have posted projects. It's hard to do homework when there are no stakes.
Skillshare sells itself as project-based learning. In theory, people will pay a one-time fee for a single class (an option only available for a few high profile instructors) or $9.95 a month for unlimited classes because Skillshare offers more than YouTube videos. So far people have paid for name brands like Orlean, James Franco, and Seth Godin, hoping greatness will rub off. Franco's class had a high completion rate because it involved a contest; the winner got feedback from Franco. Skillshare tells me Orlean has a competition in the works, too.
Yet Karnjanaprakorn doesn't see high-profile teachers as the future of the platform. Next month, Skillshare will open up its site to the unbranded. Anyone can upload a video to the site and sell their skills–although for those unknowns, Skillshare doesn't provide any assistance. "For teachers that we reach out to that are extremely busy, we will help them with the entire production process," said Karnjanaprakorn. "Generally, we don't provide any support." Populating the platform with free content, a la YouTube, is a lot cheaper and more sustainable than hand-crafting every single class. But is it worth it for either the student or the teacher?
Orlean was drawn to Skillshare because of its hands-on approach. Disillusioned with her adjunct position at NYU, she wanted the pleasure of teaching without the hassles of a class, and figured an online class would suit her needs. She had toyed with the idea of using a more stripped-down conferencing service, but thought it was too much work. Skillshare approached her offering to help develop the class. It took one day to film. It's a lot less work than a traditional class for Orlean, who has yet to dip into the discussion section. (She is planning on doing a question and answer session in September.)
"It will be interesting to see ultimately whether it's financially worth my trouble," she said, adding that so far she's pleased with the arrangement. At Skillshare, teachers get a percentage of the fees from the classes, an amount determined by how an attendee discovered it. Teachers of classes of a certain size also receive money from a shared pot.
From the student perspective, even without having completed the assignment, access to hours of Orlean makes me feel okay about the $19 I spent. But would I pony up $19 for a nonfiction writing class by an unknown just to slack off and fail to complete assignments? Unlikely.