In Plants vs. Zombies: Garden Warfare, a console game from EA and game developer PopCap, players choose to play as a living plant or an undead character, unleashing all manner of creative offensive weaponry against their opponent. As a plant character a player might have the ability to sick a garlic drone on a walking-dead enemy, while as a zombie a player might launch an imp punt, a weapon that propels an explosives-laden imp at offending foliage. Regardless of which side gamers chooses, they're guaranteed to encounter all kinds of amusing characters and kooky weapons. After all, that's the hallmark of this satirical and family-friendly take on third-person shooter games.
Now, thanks to a partnership with Frito Lay, gamers can engage in horticultural battle as a new, perhaps unexpected, character: Chester the Cheetah, Cheetos' puckish spokesfeline. Currently available as downloadable content that's accessed by purchasing specially marked packs of Cheetos at Target (and more widely once the promotion ends), Chester's mischievous persona has been turned into two fully fledged game characters. The promotion is running alongside the PS4 release of Plant vs. Zombies: Garden Warfare.
While companies have inserted their brands in video games before, this project represents a more integrated approach than is typical. This isn't a simple skinning of an existing game with a brand mascot, nor it is an in-game ad placement, as is the norm with many titles within the sports-game world. The differentiating factor here is that EA and PopCap worked with Cheetos to create wholly original characters that both lived up to Chester's persona and fit seamlessly within the existing PvZ ecosystem.
For brands, associating themselves with games is a no-brainer: they can draft off the popularity and passion of a game's fans, and are inserted in a space where engagement and recall is far higher than many other ad placements. In fact, according to Dave Madden, senior vice president of Global Media Solutions at EA recall for in-game advertisements from the EA program is more than 2.5 times higher recall than ads for TV. "We also find that for in-game video ads, we see a 31% higher than industry average for the video completion rate. 86% of gamers of gamers recall our in game ads."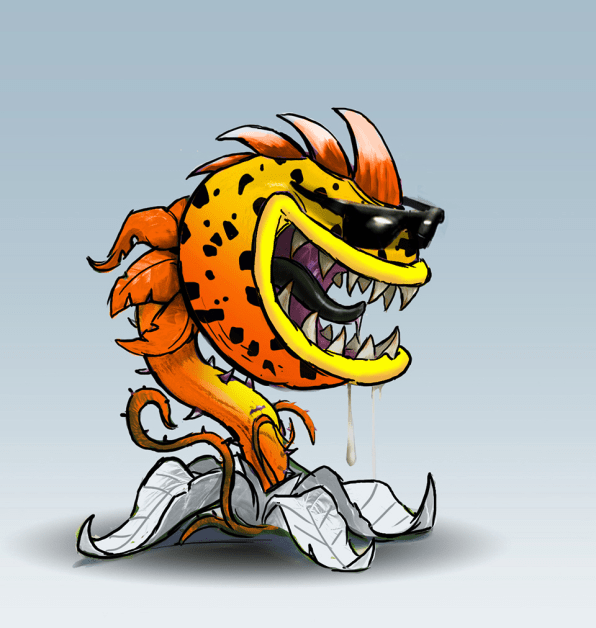 For game developers and publishers, however, the risk is much higher. Any brand that's plopped into a game in an ill-considered fashion will meet the wrath of players. That's why Madden says that with such partnership the right fit is paramount.
"The fit has to be there otherwise it doesn't make sense to force brands into games. It doesn't work for the developer or the gamer. And if it doesn't work for the gamer, it doesn't work for the brand," he says, noting that EA is very selective in partnering with brands. That said, if a brand can offer players something of value, it's game on. Madden says consumers thirst for any content that gives them an edge up on competitors. So if that content happens to be in the form of a brand mascot, so long as it comes with some killer traits, they welcome it with open arms. "It's a competitive game, you're playing against other people, and you're trying to advance to the next level, so people love getting their hands on content that helps them perform better."
That sentiment is echoed the creators of the Plants vs. Zombies franchise. Gary Clay, senior marketing manager at PopCap says that brand partnerships are only entered with a brand's core tenets matches their own. "The reason we really like Chester is because we are about that humor and accessibility and Chester's character traits are about sneaky fun and humor."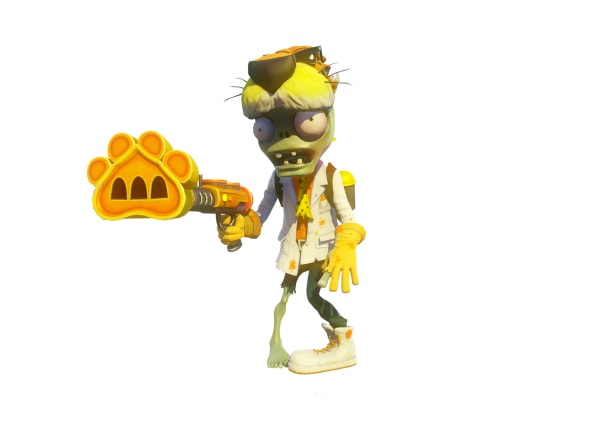 The Plants vs. Zombies franchise is enormous for PopCap. Plants vs. Zombies 2, the second iteration of Garden Warfare's 2-D tower-defense, mobile-game predecessor, was downloaded over 25 million times within two weeks of release. And in China, PopCap has sold over 10 million PvZ children's books, signaling the franchise is more than just a game. So a brand partnership had to be forged with care.
Clay says he was convinced that Cheetos' would be a good partner for a fully integrated PvZ character–something PopCap recently did with Aquafina, but not to the same degree–based on the brand's social media presence. "Their social media is very creative and they do a lot with the character to be socially relevant and span audiences," he says. "I often think back to a post that they did, which was a satire of Tinder. It was just an image of Chester choosing a cat to date. That's funny for kids but then adults realize that's actually a joke about Tinder. We like that because it really fits with the way that we're trying to push the PvZ brand forward."
Jeremy Vanhoozer, creative director for Plants vs. Zombies, says that when developing new characters, branded or not, his team tries to figure out the most value is for the player. "The biggest thing in the PvZ brand is the characters. If you look at these partnerships, it's not only about matching the tone and the voice but also creating great characters fans can interact with and we can integrate with our character set."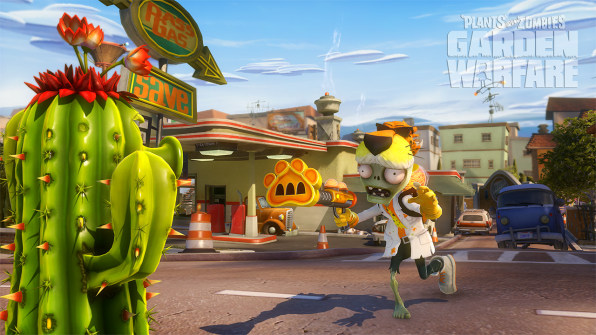 Vanhoozer says the development team wanted to bring as much of Chester into the game as possible, while still adhering to the established character classes. Each side of PvZ includes four characters so Vanhoozer looked for the most sly and fun ones in the zombie class and the plant class. "We took our two sneakiest characters and built in that Chester the Cheetah tone and voice," he says.
In the plant class that's Chomper, a shifty, toothy plant that burrows underground, entangling zombies as they approach. The Chester Chomper is a bulbous, galloping cheetah-print character with interchangeable teeth and an ensnaring weapon called the Chesterweed.
In the zombie class, Vanhoozer says the Chester character is based on a zombie scientist that can teleport and sneak up on people. The scientist ambles around with the equivalent of a Chester-skin rug on his head, fitting in with the game's fiction that the evil Dr. Zombot dresses up his undead army in hilarious outfits. "We really wanted to take everything from color palette to general style and tone and bring it into how Dr. Zombot would equip the zombies," he says.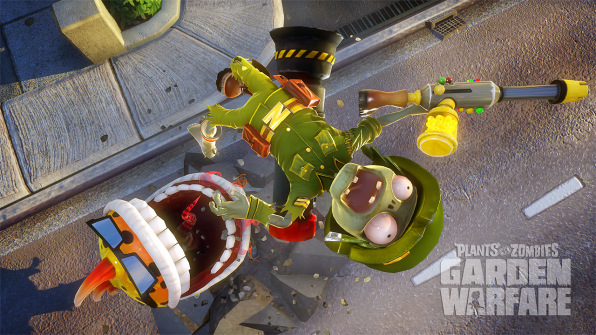 The result is a pair of characters that offer gamers a whole new set of offensive and defensive capabilities such as Cheesy Goop, a gourmet sauce scientifically formulated to slow zombies down, or the Cheetah Heal Station, which has the fastest heal rate of all of the scientist's healing stations, though its effects are shorter lived.
"The big currency for our players is that they really, really want new versions of characters," says Clay. "[The Chester characters] still have the same core abilities but they give you a slight game play tweak, which gives an incredible amount of depth and strategic choice to the player."
"There really wasn't an area within the game where we didn't carry over the Cheetos brand," adds Vanhoozer, saying that the development of the characters took about nine months. "This isn't a skin on what we already have. We really wanted to get in and create something organically from the ground up. It needs to add value to both sides. This was a full effort from us."