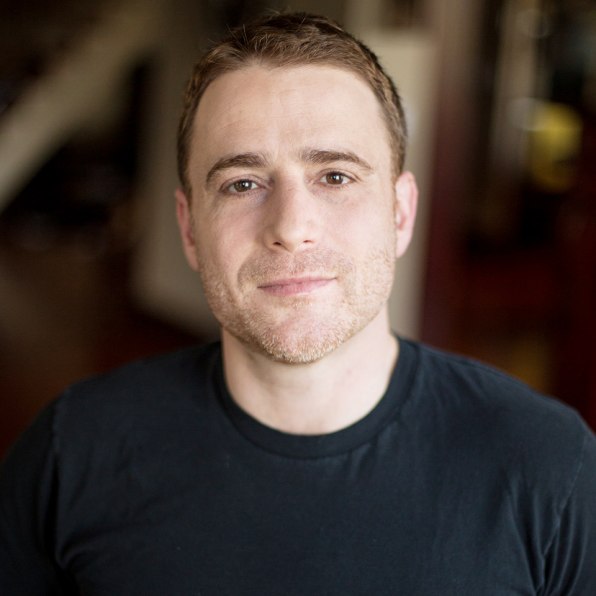 Butterfield pitched Lisagor the product, explaining how it was a group chat, sharing, and communications tool meant to replace email. He described its powerful search capabilities, its ability to integrate with various third-party tools like Dropbox and MailChimp, and the way it helped new team members get caught up on recent conversations.
"There's a lot more to do it than that, but who cares," Butterfield wrote. "No one wants to read all this shit. They want to see a video. And, as to that, we want to make one with you."
The next day, Lisagor replied, declining politely: "My whole business runs on email and email alone," he explained. He said that at Sandwich, they had tried other communications tools, "but it just turns out that nothing works like good old fashioned email. So I'm one of those people for whom an alternative solution is a very tough sell. Which makes it even harder for me to be a good person to make a video for you."
That might have been the end of the conversation–and for a while, it was.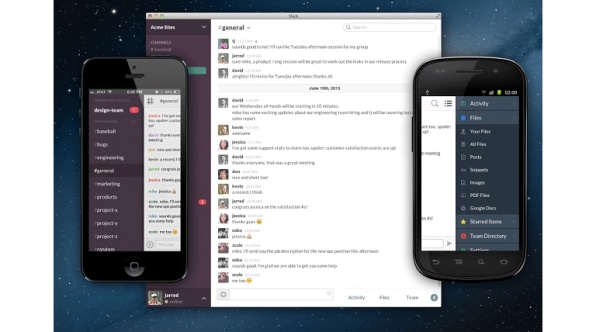 But over the next few months, something interesting happened: Slack blew up, no promo videos necessary. Yesterday, the company released many metrics of its success. Here are a few: Over 25 million messages are sent over the platform each week. There are more than 13,000 active teams on Slack. Slack brings in $3.5 million in annual recurring revenue, with an additional one million being added every six weeks. Active users have doubled since April, and appear on track to double again before the end of the year. Ninety-three percent of teams using Slack stick with the platform, and some companies (like Blue Bottle Coffee, for instance) reportedly pitch Slack as a perk, like discounted gym membership, when hiring.
And yet Slack has no sales or marketing team. Its growth may have to do, in part, with a core tenet of how Slack was made: It was built for teams, rather than for entire organizations. Butterfield and his collaborators (who had built Slack for their own use, first), always felt that Slack had "to be adopted at the team level" before it expanded to other parts of the organization. This was the case, for instance, at Rdio, one of the first large companies to try Slack. First the front-end developers tried it out, using it for a few weeks. Then the whole engineering team decided they wanted to use it. Then, a few weeks after that, the entire company decided to make the switch.
Butterfield says this is a common adoption pattern among organizations. First, a handful of people try it, then fall in love; then it grows to another team, then another; finally the whole company will come aboard. A few clients include Stripe, Urban Outfitters, eBay, and BuzzFeed, to give a sense of the range of organizations that find it useful.
Whereas a traditional enterprise solution might demand a top-down integration throughout the entire client's company, that was never Slack's aim. "We always believed this was a product for teams." He defines a team as a "group that communicates more with each other than with the outside," noting that for that very reason a team of real estate agents, say–who spend all their time talking to outside clients–will not find Slack worth their while. "But a team of people doing R&D, or a group of people doing software development"–these are the sorts of people who love Slack.
Or, it turns out, a team of people who make promotional videos for tech products.
"Dear Stewart," came the email from Sandwich's Adam Lisagor in mid-February. "I've been hearing nothing but good things about Slack. Everyone on my team is clamoring to try it."
Butterfield obliged, and Lisagor got back a few weeks later: "Reporting back, almost six weeks in with Slack in my 9-person office. This is not hyperbole–Slack has changed my company culture for the better."
Lisagor's email got better: "I have a fantasy that we now get to make a video for Slack, using ourselves (Sandwich Video) as the subjects, shooting it in our own office, making a Sandwich video for a product that has improved Sandwich Video."
Replied Butterfield: "Let's do it. (For real.) It'd be a good excuse for me to fly to L.A. and eat crazy food and have some Korean shampoo or whatever is the very latest thing."
Viral growth may have obviated the need for the promotional oomph of a Sandwich video. But it was the viral growth that led Sandwich to take an interest in the product at all.
And here, for the first time, is that video: