Most people don't realize quite how broken the U.S. health care system is until they deal with a major illness.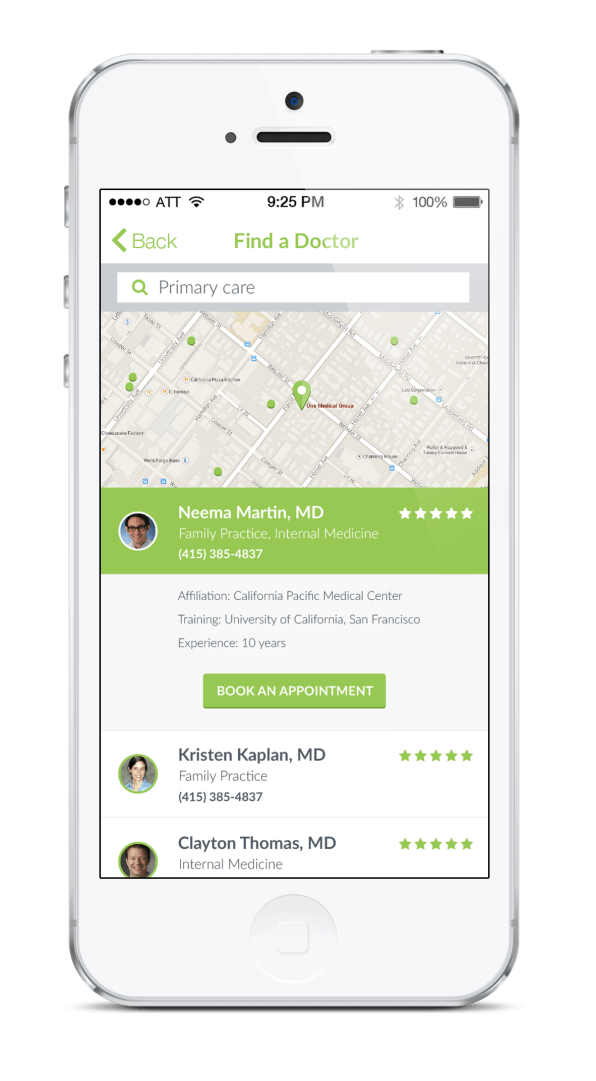 For Ali Diab, that moment of realization came after his small intestine twisted in on itself. Diab, a former executive at Admob, had 10 feet of his small intestine removed ,and spent weeks in the hospital. He came home to 62 explanations of benefits from his insurance company, mostly explaining why it didn't plan on paying for most of his medical bills (they felt the surgery was experimental, that his long hospital stay must have been due to malpractice, and so on). He had a hard time understanding much of the information that his insurer was throwing at him.
After talking to Rajaie Batniji, a friend who also happened to be doctor at Stanford, Diab realized his situation wasn't unique. So he and Batniji decided to do something drastic: Start their own health insurance company, built to be a wholesale replacement for employer health insurance.
CollectiveHealth, which officially launches today, is built on the idea that more transparency, along with better technology and analytics, can yield a dramatically improved health insurance experience for employers and their employees who rely on them for benefits.
To understand Collective Health, you have to first understand how employer health insurance usually works. Large companies often use a health insurance mechanism called "self funding," in which their insurance company is used as an administrator without bearing risk. Claims are processed through a network of doctors, and the employer essentially acts as the health insurance company, taking on the risk that it will have to pay out large claims.
This is a pricey way to do things–actuarial analysis and other set-up fees can cost up to $1 million, keeping many smaller employers from becoming self-insured. But overall, it's advantageous: It eliminates a lot of the middleman profit that goes to brokers, and self-insurance gives companies more control over specific elements that go into their health plan. Since companies who use this model pay health claims directly, they have access to employee health data and can be more proactive about making sure employees don't get sick in the first place.
In comparison, fully insured employers pay fixed annual premiums, but are susceptible to large premium hikes if even one employee has a catastrophic accident or illness. "Next year, when you're up for plan renewal, you will more than pay for that claim. As one of our advisors said, 'If you're fully insured, you're self-insured with a one-year lag,'" says Batniji.
Collective Health replaces typical self-funded insurance through a combination of consulting work and software.
When an organization signs up for Collective Health, they meet with the company and get an evaluation of their current health plan, employee population, large claims that have been processed in the past, and so on. Collective Health prepares an analysis of current and future risk, and sometimes, it might recommend against self-insurance. If the company does think self-insurance makes sense, then it suggests a plan that meets the criteria the employer wants to achieve. Some employers who want to retain more women in their thirties for example, might have extra-generous maternity benefits. A company looking to attract members of the LGBT community may offer gender reassignment surgery on their plan. Once an agreement is reached, CollectiveHealth enrolls the employer in its plan, administers the plan, processes claims, and provides customer service.
What sets Collective Health apart is its software tools, which it says are light years ahead of what traditional insurance providers offer. On the employee side of things, it's easy to see what benefits look like at a glance. Employees can search providers, filter them by rating and specialty, print out new insurance cards, and see visualizations of their deductibles, total health care costs, and projected future costs.
Employers also have an array of tools, including the ability to approve new people on health insurance plans with the click of a button, see cost breakdowns per employee, project monthly costs, push notifications to employees, and more. "Because of our DNA as a tech company, we can mine, sift, and analyze the data. If you notice a lot of employees don't have flu shots, we can do something about that. Or if they're getting care for a specific kind of illness, we can see that and make recommendations," says Diab.
Collective Health isn't the only new health insurance company promising more transparency and a better user interface. Oscar, a New York health insurance company with a smooth web and mobile interface that also collects and analyzes data for members to see, offers its services to Obamacare users–so it's not really competing with CollectiveHealth.
Collective Health charges $50 per employee per month, and already, it's working with a handful of mid-sized (a few hundred to a few thousand) private tech companies, all in California. By January, the company will be licensed to operate in all 50 states.